How Do You Find Cherry Grove in Minecraft Update 1.20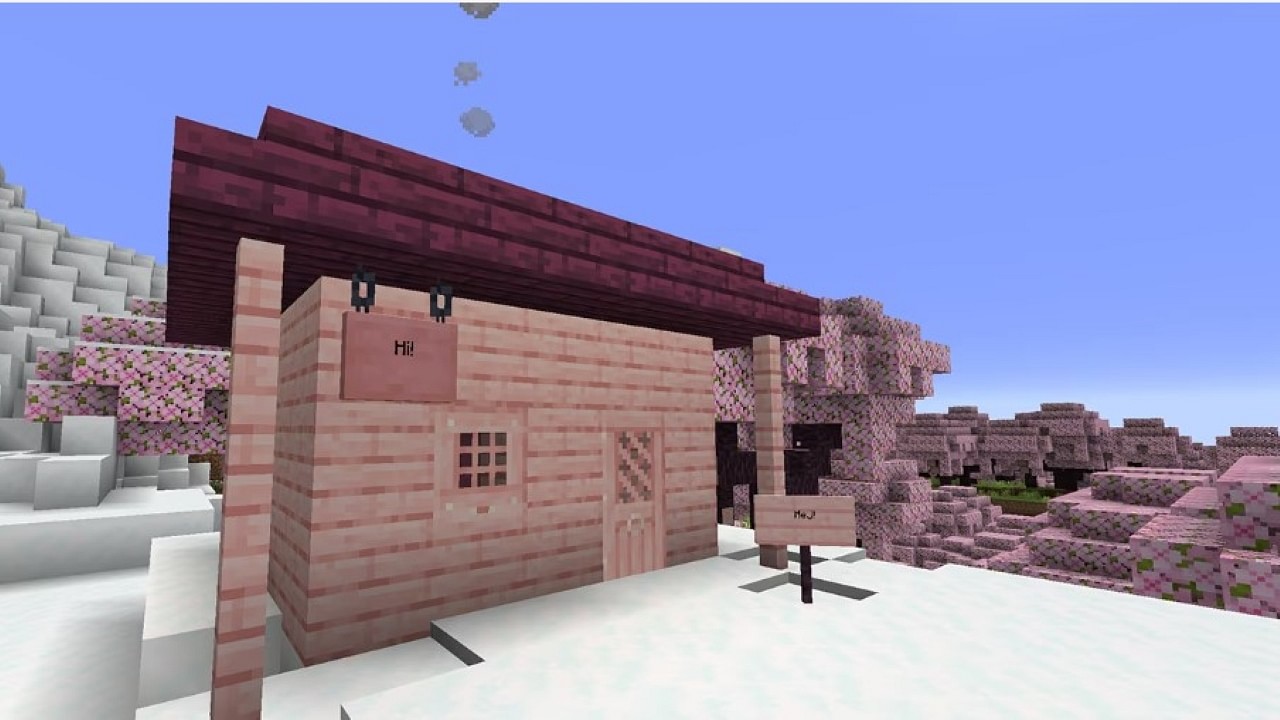 Cherry Grove will be the newest addition to the Minecraft world. As the name suggests, it will take after the beautiful Cherry Blossoms found in Japan. The fans did not expect this from Mojang but it is more than a welcome arrival. This biome was recently revealed by Mojang to be an essential part of the 1.20 Update which is bound to release sometime this year, most likely in Spring.  Let us take a look at how you can find this Cherry Grove biome.
Also Read: What Does the Sniffer Do In Minecraft? A Guide to the Latest Minecraft Mob
How to Find the Cherry Grove Biome in Minecraft
Cherry Grove is the newest Biome that will be added in the next major update. It will be a mountain range full of pink cherry blossom trees. You will not find them directly on top of Snowy mountains but they will spawn on lower hills below them. The biome will not just be known for its beautiful display of pink petals but also for its mobs.
What Mobs are in the Cherry Biome
One can find a variety of mobs in this biome ranging from Sheep to Black Rabbits. However, you can also find Bees, Cows, and Pigs in this biome. Considering the beauty of Japanese culture, finding all of these animals is a given. The Bee Hives will help you with honey while Cows and Pigs can take care of your food needs. In this way, it is a perfect place for a hideaway for you.
Four Ways to Find the Cherry Grove in Minecraft
Exploring
Commands
Seed Code
Single Worlf Biome Creation
Exploring
This is the most basic way you can find Cherry Grove. Explore mountain ranges and try to look for pink tones. However, you need to ensure that the snapshot of the game is 23W07A or newer. There are tons of green mountain ranges. Your eyes are used to seeing them so finding pink ones should not be too difficult. In addition, we recommend having a mob to ride on to make your travels easier and the biome faster to find. Flying should be the best option so you can cover as much ground as possible.
Commands
Firstly, all you need to do is turn on the cheats. After that all you need to do is go to the console and type the command you see below:
/locate biome cherry_grove
Seed Code
The seed code method is the simplest method. Even though you are exploring, you will not have trouble finding it. However, using this seed code will drop you a few hundred blocks away from Cherry Grove.
Seed Code: 67
Co-ordinates: -347, 202, -460
Create a Cherry Biome World
If you want to skip all of these steps and create a world with just the Cherry biome, then follow these steps.
Go to the Create a New World Section and turn on Update 1.20 in the experiment options.
Go to the World Tab.
Make sure the World Type is "Single Biome."
Select Cherry Grove in the Customize option.
Make sure the Game Mode is in Creative and then Create a New World.
That is it, after following these steps your world should consist of Cherry Grove biomes only. If you do not want to follow the method here, follow the other ones above.
Also Read: How to Download Minecraft Bedrock 1.19.70 Update on All Consoles and PC!
---
Share this article