Indian Hockey at Olympics 2016: All you need to know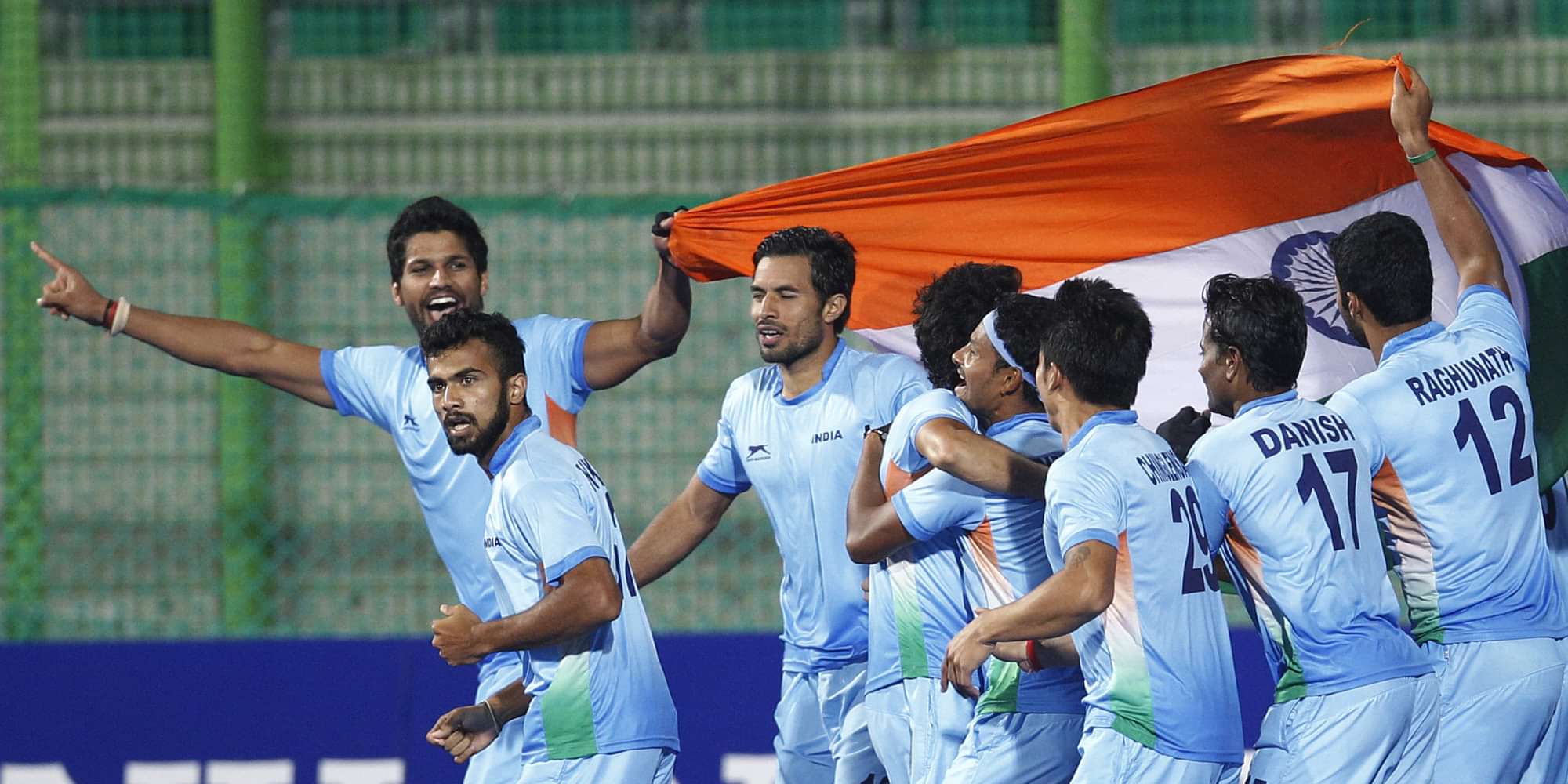 When it comes to sport, as a nation, India prides itself in Cricket and Hockey. With Cricket not being an Olympic sport, it will be Hockey that will be hogging all the limelight during the Olympics next month. Here we'll  preview the chances of Indian Hockey at Olympics 2016.
History:
Men's hockey has been played in Olympics since 1908, with the exception of 1912 and 1924. India has been the most successful team in the men's hockey in Olympics with eight gold medals followed by Netherlands at five and Australia at four. Pakistan has won three gold medals so far in men's Olympics. In the last two editions of Olympics in 2008 and 2012, Germany won the gold medal on both occasions.
Women's hockey was introduced in summer Olympics in 1980. In the last two editions of Olympics in 2008 and 2012, Netherlands won the gold medal both times.
India at Olympics:
Men's: India has been very dominant in the history of men's hockey in this tournament having won eight gold medals so far (1928, 1932, 1936, 1948, 1952, 1956, 1964, and 1980). India has also managed to win a silver in 1960, and bronze two times, in 1968 and 1972.
However, since 1980 India hasn't managed to win any medal in Olympics despite playing well in various other tournaments. In 2008 Beijing Olympics, India didn't even qualify for the tournament while in 2012 London Olympics it was no different as India was eliminated pretty early.
Women's: India has fared pretty poorly in women's hockey in Olympics. Their best result was finishing fourth in 1980, which is coincidentally their only appearance until 2016 Rio Olympics.
Previewing chances of India:
Indian men's hockey team looks promising to end the 36 year medal draught this time. The Indian team of 16 under the captaincy of PR Sreejesh has 7 players who also played in 2012 Olympics, and the combination of experience with youth gives the right blend this team. The team has excellent drag flickers in Harmanpreet Singh, defender Surender Kumar and midfielder Devinder Walmiki and it is likely to pose a selection headache for the coach.
This team has really done well in the run up to the Olympics, by winning a silver in both of the 2016 Sultan Azlan Shah Cup and 2016 Champions Trophy, both times losing out to Australia in finals. India is now in fifth position of FIH men's ranking. In 2016 Rio Olympics, India is pitted against Netherlands, Germany and Argentina among others in Group B. India's opening match in the tournament is against Ireland on August 6th.
Also Read: Top 5 refereeing decisions that shocked the world
Currently Australian team is ranked one, followed by Netherlands and Germany at two and three respectively. Having won both Sultan Azlan Shah Cup and Champions Trophy in 2016, Australia is widely believed to be the favourites of this tournament.
The women's team has qualified for the Olympics after a gap of 36 years, and they are clearly an underdog in this tourney. The captain of the team is Sushila Chanu, a soft spoken dedicated midfielder.
The team is placed in group B with Argentina, Great Britain, Australia, Japan and US. India will be playing the opening match against Japan on 7 August. Netherlands tops the women's hockey ranking list released by FIH, closely followed by Argentina and Australia.
Format:
There are a total of 12 teams participating in the tournament. They are divided into 2 pools, with 6 teams each. 4 from each pool will get qualified for quarterfinals unlike the previous times, where only 2 teams were proceeding to the next round. This new competition format is likely to do more good for India than bad due to teams like Netherlands and Germany in the group.
Key players in men's team:
Sreejesh Ravindran: He has been a star performer for India consistently in front of the goal. In the last two years, he has been inspirational and helped India get a string of good results. He was part of the team that won the 2014 Commonwealth Games silver, the Asian Games gold in the same year and the 2015 Hockey World League bronze medal and 2016 Champions Trophy silver medal. It is only deserving that he got his captaincy of India just before a big tournament like Olympics.
SV Sunil: He has been the powerhouse of Indian team, being the go-getter of goals. He gets into good positions for receiving passes and also provides killer passes and assists. His class was on display during the recently concluded Champions Trophy, where his solo run on the right created a goal against Germany. He has to play a similar role to help the Indian team achieve the medal winning aspiration.
Sreejesh with PV Sunil. Courtesy: The Hindu
Key player of women's team:
Deepika Thakur: She is the vice-captain of the team and a indispensable member of the team with a wealth of experience having played 172 international caps and scored 21 goals. She plays at the halfback position and was recently awarded the Dhruv Batra Player of the Year award for women. She has to be at her best if India is to have any chance to proceed to the next round.
Quotes
Indian men's hockey team chief coach Roelant Oltmans about the new format: "This format will give India and every other teams including, Canada a feel that they have a greater chance of making it to the quarterfinals".
Also Read: Happy Birthday Allan Border
Newly appointed men's team captain Sreejesh Ravindran when asked about his captaincy: "Hockey is a team game and all 11 players on the field are captains. They have specific responsibilities to shoulder. We are going to Rio as a team."
Indian women's team vice-captain Deepika Thakur when asked about preparations: ""In the past we have lost some crucial matches due to fitness and not being able to convert penalty corners. In this camp we have been paying extra attention to these two critical aspects."
Do you know?
Hockey's format consists of four quarters, each 15 minutes long with a 15 minute break at halftime. This format was introduced in March 2014 to improve the flow and intensity of the game.
Hockey sticks are made of glass, fibre or combination of both. They are J-shaped, with a curved hook at the playing end, a flat surface on the playing side and a curved surface on the rear side. All sticks are right-handed – left-handed sticks are not permitted.
---