The Inside Scoop On The Alexis Sanchez Transfer Saga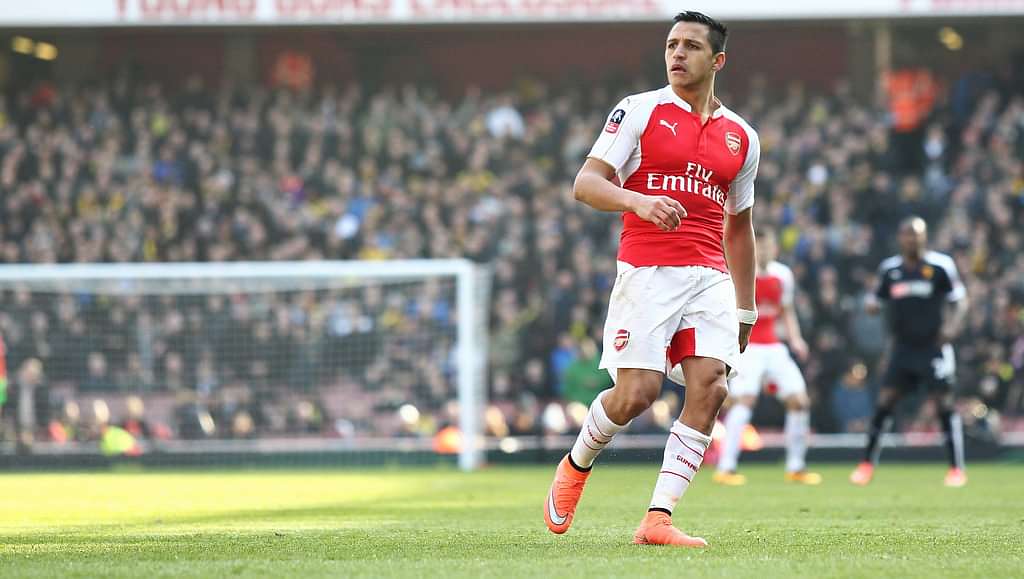 Now that the Confederations Cup is done, Alexis Sanchez will look to sort out his future as soon as possible. The star forward has become increasingly agitated at Arsenal this season, as his superb performances could not help prevent Arsenal from finishing a disappointing fifth in the Champions League.
Sanchez, who is clearly at the peak of his powers, may look to move to another club as he realizes that this is his best opportunity to win titles at the domestic level. A born winner, Sanchez is the greatest goal scorer for his country and has played a leading role in Chile's back to back Copa America triumphs.
At Arsenal he has developed into a world class superstar, as the Chile dynamite has ripped up at defenses across the Premier league. His goals and creativity is a major source of Arsenal goals, as Sanchez is unquestionably one of the elite players in the country.
But if you could read between the lines of all his recent interviews, it seems clear that Sanchez looks like a man who is ready to leave Arsenal.
In an interview before Chile's match against Germany, Sanchez said that he knew what he would do but is not allowed to give his answer right now.
Yes, it is true that Arsenal are willing to offer him a contract that would make him the highest paid player in their history. But money may not be the motivating factor for someone like Sanchez.
Sanchez's history does not bode well for the club either. He has treated football like a job and has always moved on from a club after three years. Udinese, Barcelona and now Arsenal, Sanchez realizes that this would also be his last opportunity to bag a big payday.
Arsenal fans love Sanchez, but while they always want the best for Arsenal, Sanchez may be different. Manchester City are increasingly confident of sealing a deal with Sanchez for 50 million which should set the alarm bells ringing, as this sounds quite familiar to Arsenal fans.
Arsene Wenger had previously claimed that he would not be selling Sanchez this year even if it meant losing him for free next summer. It is a tough decision that Arsenal might consider taking, as money should not be the primary concern for the club. But at the same time, would you want to have an unhappy player in the camp no matter how crucial he is to your team?
It is a tough decision for Arsene Wenger.
---