Jammu and Kashmir gymnast Palak Kaur, and her journey to National games glory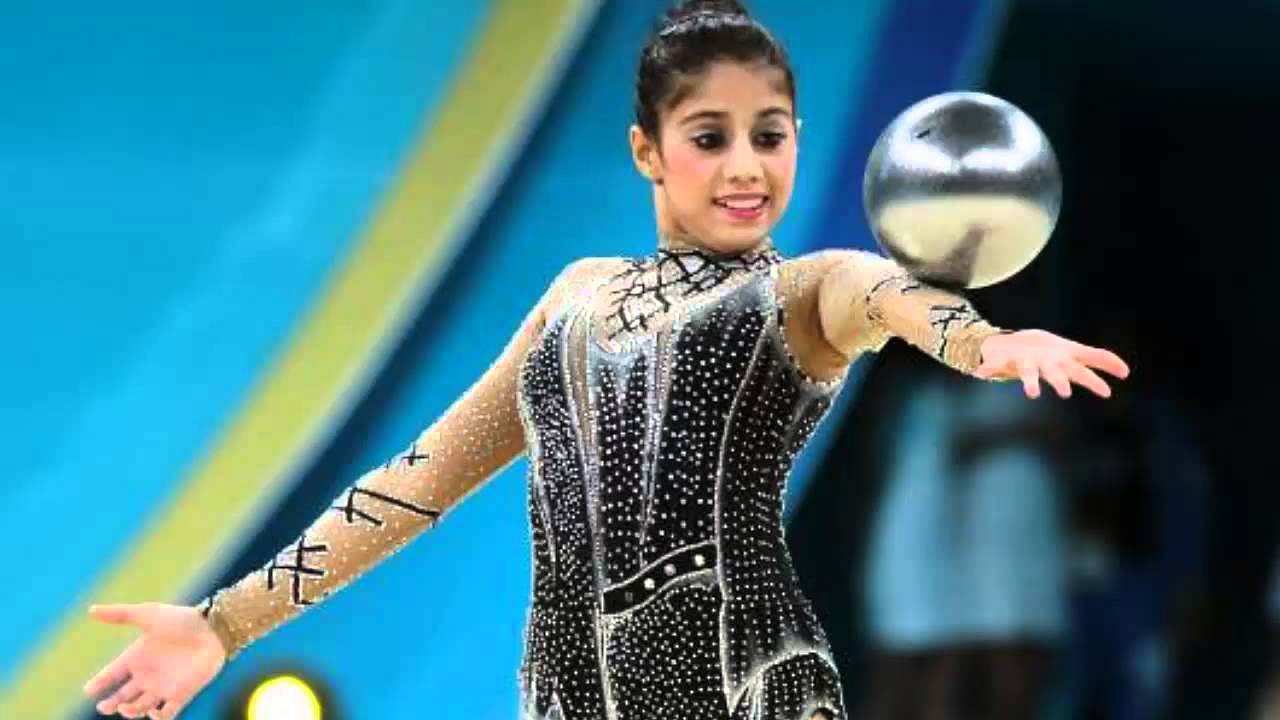 It takes a lot of courage to give up a secure life and take up sports as a profession in India. The uncertainties associated with the field make even the most talented of sportspersons to reassess their life goals. While talent and hard work do account for a lot initially, ultimately it's all about the amount of sacrifices that an athlete is ready to make in order to give the sport he/she loves, a fair chance.
Palak Kaur, a young rhythmic gymnast from Jammu and Kashmir has chosen to tread that path of uncertainty, but the belief in her abilities and her dream, make her walk that path with a smile on her face.
To just give you a glimpse of her achievements, she has won 2 gold and one silver medal in the 35th National Games held in Kerala last year and has also represented India in the 20th Commonwealth games held in Scotland in 2014.
Her journey began at the age of five, when a routine visit to the skating rink along with her sister, changed her life for the better. On observing Palak's natural flexibility, coach SP Singh advised her to shift to gymnastics and boy what a wonderful piece of advice that turned out to be.
Immediately after that Palak started training for gymnastics at the Jammu Indoor sports complex MA stadium, Jammu. Her raw flexibility, talent and sheer desire to make it big in the sport, urged her on to translate her prowess in training into success in tournaments and competitions. Her first experience of competitive sports came in 2003 when she participated in the J & K State Gymnastics Championships at Jammu post which she just took 6 years to qualify for the 9th National Gymnastics Championships / National School Games.
Palak did not start off as a rhythmic gymnast, her initial training was in the field of artistic gymnastics, but her coach, Krupali, an Arjuna awardee herself, recognized Palak's true potential and made her shift to rhythmic gymnastics. The move turned out to be a masterstroke, as Palak was naturally more adept in the rhythmic form of the sport and started to take giant and quick strides towards becoming one of the best in her field.
The 18th National R.G. Championships in Jodhpur in 2007 was when she grabbed her first gold at the national level and since then she has racked up 35 medals in National games till date. During this journey, she was the number one ranked rhythmic gymnast in the country (in her age group) and represented India in the Children of Asia International Games at Russia in 2008.
The accolades just kept flowing in but the biggest one came her way in 2010, when she became the youngest sports person to be selected as a Core Probable for the prestigious Commonwealth Games 2010 at New Delhi, surging ahead of several senior gymnasts in the country. The hard work had paid off, the dream was taking shape, but the journey had just begun.
When was the last time you heard a story about a person following his/her dream and doing so in the smoothest possible way? Like all other scripts, this one too, presented our protagonist with a lot of roadblocks. Despite making it to the Core probables for the CWG in Delhi, Palak couldn't make it to final team of gymnasts, all because of her being underage and not being experienced enough. But the fire inside her didn't flicker away, it lingered on and kept growing in magnitude.
She went back to the drawing board, reassessed her goals, reinstated her training regime and started working with a vision to represent India at World events, especially the CWG and the Olympics. And who can stop an athlete, who is determined to have the sporting world at her feat.
In 2013, Palak represented India in 6th Asian RG Championships at Tashkent Uzbekistan 2013 in the Senior Category and the 32nd World Rhythmic Gymnastics Championships at Kiev –Ukraine in August 2013.
But the big one came in 2014, when she claimed her rightful spot in the team of gymnasts for the Commonwealth games in Glasgow. The interim dream had been achieved, but for the success hungry Palak, this is just the first chapter, when the complete story will unfold, the world will stop and take notice.
During this incredible story of her grit and success, Palak has played a pivotal role in putting the state of Jammu and Kashmir on the sports map of India. She is the first ever J&K player to represent India in the Commonwealth games and has been conferred with the State's Sher-i-Kashmir Sports Award in 2009 and the State Award in 2014.
While we all revel in the entertainment provided by the IPL, let's just take a moment a give a fair share of our time to the lovely sport of gymnastics. The skills on display would leave you amazed. Gymnasts like Palak have devoted their life to the sport and to their nation, do not hesitate to be a part of their journey; hop on, it's going to be worth it
---