Greatest XI of Jose Mourinho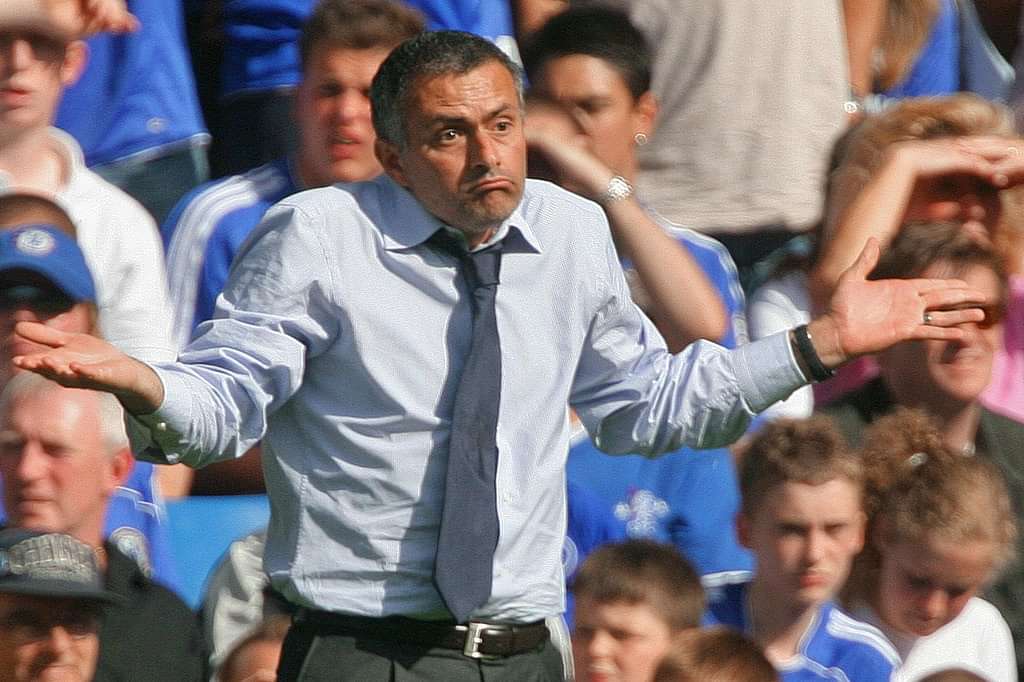 Jose Mourinho has already forged a hall of fame managerial career. The fact that he has done this in double quick time only increases his case as one of the greatest managers of the modern era. His first Chelsea team of 2005-2006, Inter team of 2010 and Real Madrid team of 2012 boasted players of the highest quality.
With a plethora of great players at his disposal, it is a tough task trying to name an all time Jose Mourinho XI. The options only become more difficult when you consider his historic UCL winning Porto team as well as his Premier League winning Chelsea team in 2015.
As a manager Mourinho is known to set up his teams with a strong defensive back line. He was the one who introduced the concept of playing with two holding mid fielders who shield the back line. Such a strong defense allows Jose to play four attack minded players up field with the idea of scoring goals on the counter attack.
Using his preferred 4-2-3-1 formation, we try and select an all time Jose Mourinho XI.

At Inter Jose possessed at the time the best keeper in the world in Julio Cesar. At Real he had the legendary Iker Casillas. During his second stint with Chelsea he had the sensational Courtois.
But you would be hard pressed to pick any of these great keepers over the classy Petr Cech. In his first Chelsea team, Cech was an absolute mammoth in between the goal posts. His tall frame and super positional sense made him almost unbeatable and provided and sense of calm and security for the defense. When Jose first arrived at Stamford Bridge, he chose Cech over the more experienced goal keeper in Carlos Cudicini. In an ironic turn of events almost a decade later, Jose picked Courtois over Cech as his No 1.
Fortunately that did not change the relationship between Cech and Jose. Ultimately Cech did leave Chelsea for Arsenal of all teams, but not before he became the best goalkeeper Jose Mourinho ever had.

Defenders : Javier Zanetti, John Terry, Lucio, Ashley Cole
What a back line this has turned out to be !
Arguably the greatest right back of all time in Zanetti, the greatest English center back of all time, one of the greatest Brazilian center backs and undoubtedly the greatest English left back of all time makes up the all time Jose Mourinho defense.
While Zanetti was in the twilight of his carrer, his remarkable levels of consistency ensured his place in the UCL winning Inter team. Lucio never had a better time in his career than his time with Jose in Inter. Terry was a beast then and almost a decade later he still proved that he was as good as center back in the country.
Not much needs to be said about Cole. He may be one of the most under rated Jose signings of all time when Chelsea snatched him from Arsenal. John Terry will be the captain for this team. His supreme leadership skills and consistency levels will provide the solidity and leadership from the back.

Midfielders  : Clauede Makelele, Deco, Wesley Sneijder
Easily the toughest selection in the team.
Xabi Alonso, Lampard, Ozil, Kaka, Essien, Ballack, Ozil and Fabregas are some of the names that have missed out on the three spots. But for the balance and shape of the team, I chose those three in particular.
Makalele is the holding midfielder in the team. When you have a position named after you, you know that Makelele is a special player. His defensive nous and positional awareness ensured that Chelsea had the best defensive record in the country and one of the best in Europe.
Deco and Sneijder's inclusions is the subject for much debate. One could easily argue that Xabi ALonso and Lampard should make the team. And we haven't even mentioned the likes of Ozil, Fabregas and Kaka!
But with Deco playing a little deeper behind the magical Sneijder with Makelele supporting them, this midfield will have both creativity and solidity which will feed the strikers ahead to score them the goals.

Forwards : Cristiano Ronaldo, Arjen Robben, Didier Drogba
The forward line was actually the easiest the fill in.
On the left you have one of the greatest footballers to ever play the game in Cristiano Ronaldo. It is worth mentioning that before Jose arrived at Real Madrid, Ronaldo's best goal scoring season was 42 with Manchester United. After Jose's arrival, Cristaino has never score below 50 in a season !
Jose has himself told it on many occasions that the greatest player he has ever managed is Drogba. That is one hell of a stamp of approval for the legendary Ivorian. His combination of power and speed made him a fearsome force at his peak. Add to the fact that he may be the greatest big game player ensures the presence of Drogba in this team.
The most contentious decision was the inclusion of Robben. Samuel Eto, Di Maria, Joe Cole and Eden Hazard were the other options. But for his sheer brilliance over a sustained period of time, Arjen Robben. Chelsea fans often wonder what would have happened if Robben stayed at Stamford Bridge, but for the time he was present he was a joy to watch.
---