Kohli is the only cricketer who can break Sachin's record, says Shoaib Akhtar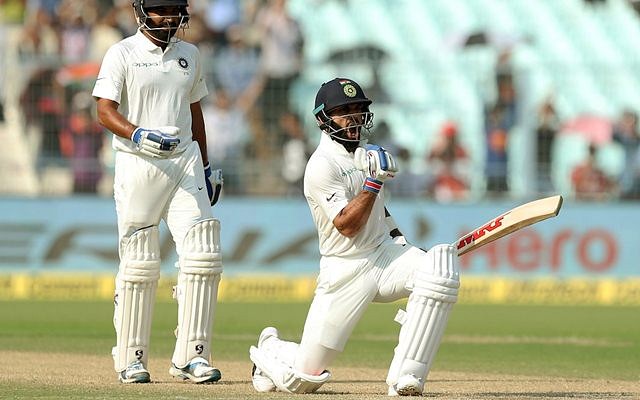 Virat Kohli is the most sought-after player in contemporary cricket. Every time Kohli comes in out to bat, there is a roaring response from the resounding crowd.
The run-machine usually gives more than the best. What really adds flesh to the cards is the fact that Kohli takes inspiration from each and everything before making it special.
Former Pakistan bowling legend Shoaib Akhtar has praised Virat Kohli for his sheer awesomeness on the field. Akhtar said that he has not seen anyone who has a better understanding of run chases. Kohli's measured approach has always won games.
According to Shoaib Akhtar, Virat Kohli is the only player who can break Sachin's record. Kohli has a total of 50 international centuries to his name.
"Virat Kohli is a modern-day great. When it comes to run chases, no one has ever shown better understanding of pacing an innings. Yes, he has 50 international centuries now.
I think he is the only player who can break Tendulkar's record. But there is no pressure on him. He should just go out there and enjoy the game. He should just look after himself," Akhtar said while speaking to Khaleej Times.
Akhtar believes that Kohli can play until 44 and has backed him to smash 120 centuries. "If Misbah-ul-Haq can play until 43, I am sure Virat can play until he is 44. If he plays that long and if he continues to score the way he is doing now, I have no doubt that he is the only one who can do it.
In fact, he can hit 120 centuries. But comparing him to Sachin is not justified. Sachin was an all-time great. In today's era, Virat Kohli is the greatest batsman," Akhtar added.
---