Lionel Messi reportedly called Antoinne Griezmann to approve his transfer to Barcelona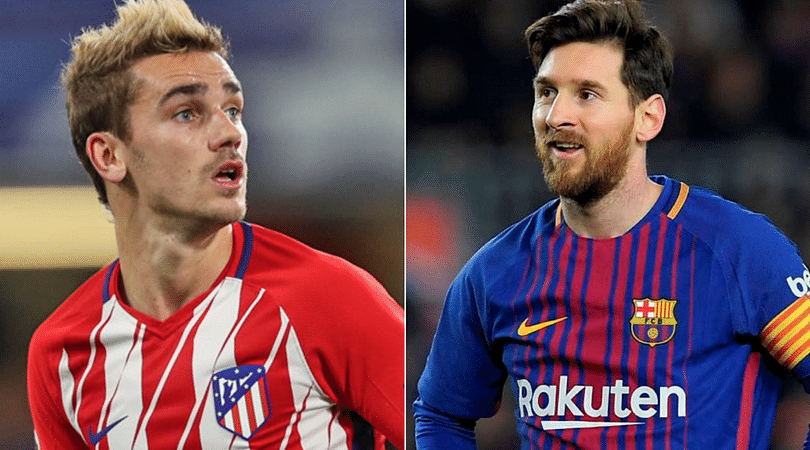 The Antoinne Griezmann to Barcelona saga is going to be the biggest talking point of this transfer season, as almost all big deals will go through after the World Cup.
Griezmann has been heavily linked to Barcelona, ever since the departure of Neymar. And while Dembele was brought in as a potential replacement, the French star isn't quite mature enough to play in that front three of Barca.
And with Coutinho set to take up Ineista's slot in that Barcelona XI, Camp Nou is searching for that third front man who can once again excite Cules all over the world.
Barcelona fans would be happy to hear that Messi rates Griezmann very highly and feels that he is one of the best players in the world at the moment.
"It's obvious that I like him. He's one of the best players in the world right now.
"I don't know if there's any [substance] in the rumours, but it delights us when the best players come here and Griezmann is one of them." Messi told RAC1.
AS has also reported that Messi has apparently called Griezmann and has let him know that he approves of his move to the Camp Nou.
Greizmann was booed by a few fans during his final league game, as he had mentioned in an interview that he could be moving from Atletico this summer.
Simeone though has asked people to not read too much into the boos, and wants Griezmann to assess the situation and do what's best for him and his future growth.
"Forty or 50 whistled," coach Simeone said.
"There were 60,000 people there. If he stays, we will keep becoming more competitive. I hope it is resolved in the way he feels is best for his growth. Here he has unconditional support. There are always critics, of me, Kiko in his time, [Fernando] Torres. Nothing surprises you in football." he added.
Do you think Griezmann would move to Barcelona?
---