Lionel Messi wants Barcelona to sell Andre Gomes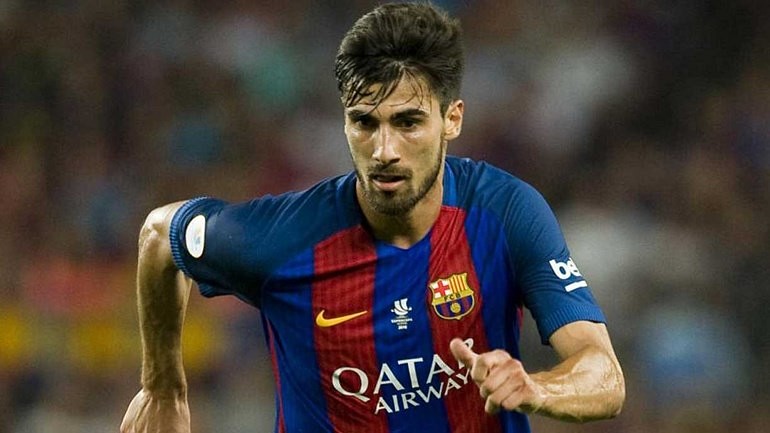 Andre Gomes is an extremely unpopular player in the Barcelona squad right now. The talented Portuguese became a star after his country's triumphant Euro journey in 2016, as Gomes became a wanted man for some of the biggest clubs all over Europe.
Gomes made his big move to the Nou Camp, but failed to impress himself at the Catalan side. While Luis Enrique was a big supporter of the midfielder, his successor Ernesto Valverde does not seem to share the same opinion.
For some reason, Gomes was never able to truly make a mark on the team. Although he got many opportunities, the lack of quality performances when it mattered the most really hurt Gomes' reputation, especially among the fans.
According to several reports, Barcelona are ready to part ways with the Portuguese, as they have decided to put him, along with several others on the transfer market.
Several Premier league clubs will be very interested in this news, especially Manchester United. Jose Mourinho is a keen admirer of Gomes, and it will be very interesting to see if he will pursue Gomes this summer.
The price tag may seem a little steep though. United have already spent a lot of money this summer, and they might feel it is unnecessary to spend another 50 million on someone who is not guaranteed a starting position.
Now we hear that Lionel Messi is not happy with the midfielder, as the Argentine wants to get rid of the Portuguese as soon as possible.
Messi has support in the form of Luis Suarez, as the Barcelona number nine is also in favour of moving Gomes on in the summer.
There have also been reports that some members of the Barcelona squad feel that Gomes may be a spy for Real Madrid superstar, Cristiano Ronaldo.
While these suggestions may be a little over the top, there is no doubt that Gomes' departure would not be met with any tears from his current Barcelona team mates.
Gomes was close to leaving the club last month, but it looks like he will finally be moved on this summer.
Watch this space for more!
---
Share this article