Man Utd Football Transfer News: Manchester United's proposed contract to Erling Haaland details revealed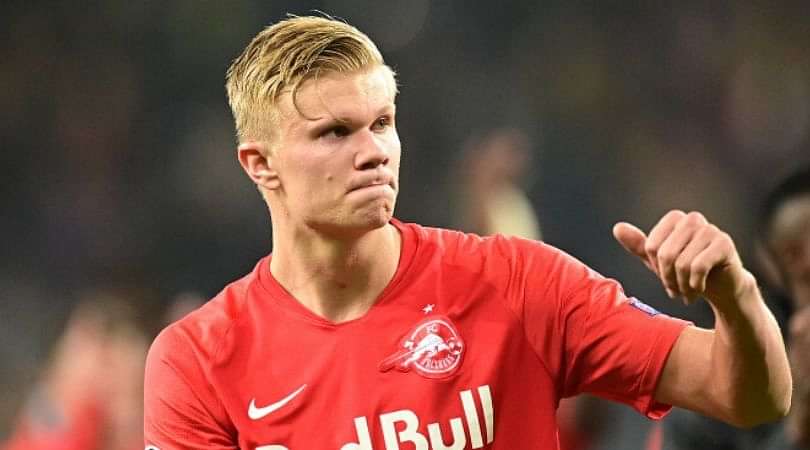 Man Utd Football Transfer News: Manchester United's proposed contract to Erling Haaland has been revealed as Red Devils accelerate the pursuit.
Manchester United since long has been targetting Erling Haaland from RB Salzburg ever since the Norweigan International raised to prominence after his explosive breakthrough in the Champions League.
Now Manchester United has accelerated its pursuit for Haaland, as the details of proposed contract by Manchester United has been revealed in the media.
The English outlet the Sun claims that they have obtained the information regarding the possible offer being proposed by Manchester United to Haaland this January.
They understand that Haaland will boost his wages by a staggering 10 times if – or perhaps that should be, when – he joins the Premier League giants.
He currently earns £20,000-a-week at Salzburg – but United are prepared to pay him an eye-watering £200,000 to become their new first-choice centre-forward.
Further, Haaland will be able to boost his salary at Manchester United, credits to the added bonuses included in the offer. He will earn more money by scoring goals, while there will also be a further financial bonus up for grabs if he wins the Premier League Golden Boot award.
The report adds that he will also make extra money for helping United return to the Champions League and for winning trophies. Although, it has been reported that Haaland would not be making an immediate move in January and will be returning to Salzburg for the remainder of the season.
Also read: Manchester United Transfer News: Ole Solskjaer clarifies to reports claiming Erling haaland flying over Manchester
Ole Solskjaer could be a key in landing the young prodigy at the Old Trafford, as both have previously worked together and Manchester United really rate him very high.
Meanwhile, there are several other clubs who are looking ahead to sign the Norweigan International, even RB Leipzig, which is a sister club to Salzburg is viewing at the prospect of landing Haaland.
---