Man Utd News: Former Manchester United forward reveals the man behind his failure during his Red Devils career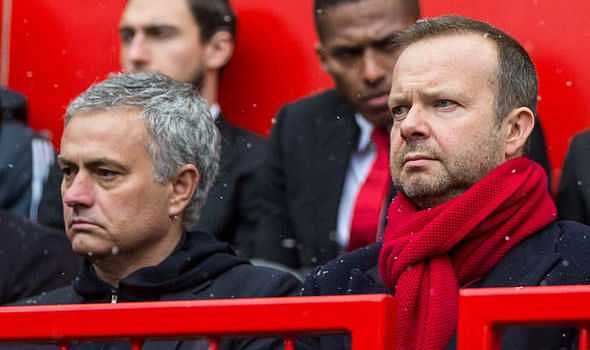 Memphis Depay has named the person behind his failure at Manchester United. 
Memphis Depay endured a torrid time with Manchester United for more than two years. The Dutch International ended as the top scorer in the Eredivisie for PSG during 2014/15 season and moved to Old Trafford in the summer.
From day one, he struggled to find his feet and was behind the pecking order of Anthony Martial and Marcus Rashford. Despite Depay's intention to stay put, Jose Mourinho did not change his stance by stating that his future lies elsewhere. Eventually, the 25-year-old was sold to Lyon for a fee of 16 million in January 2017.
Since that horrid stint at England, Depay has gone on to make 116 appearances for Lyon, securing 39 goals and 41 assists in the process. The former Manchester United forward claimed that he blamed Jose Mourinho and Louis Van Gaal despite his poor form.
"I lost myself in Manchester. That was the real heart of the matter. It took me a few years to realise that. During my time in Manchester I blamed everybody: Van Gaal, Mourinho, I felt like the whole world was against me. But I didn't blame myself. That's not how it works in life." said Depay.
Reflecting on his time in the Premier League Memphis insists he holds no grudge against United, but admits he was left feeling 'confused' by the way in which he was never gave him the freedom to unleash his raw talent.
"It was very frustrating I didn't reach my usual level," Memphis said when reflecting on United his new book Heart of a Lion.
"The adaption took more time than I thought and soon I had problems with the defensive way of playing. My freedom on the pitch was limited. Doing that means you limit my main qualities. At PSV I had the freedom to search for the offensive spaces and follow my instincts.
"At United I got confused. I had to follow the tactical orders of Van Gaal, otherwise I would certainly lose my spot in the team. Van Gaal doesn't like players who don't follow up on his comments.
Meanwhile I knew I couldn't get the best out of my play this way: staying on the left side of the field, running back and forth. I didn't understand: you buy me because of my specific qualities you saw at PSV and the Dutch national team. After that you put me in a role where I can't play that way anymore. For me that was confusing." said Depay.
Here's how Twitter has reacted..
"During my time in Manchester I blamed everybody: Van Gaal, Mourinho, I felt like the whole world was against me."

Extract from the Memphis Depay biography by @simonzwartkruis @Memphis reveals who is to blame for United failure #mufc https://t.co/HmaAEpw93Z

— Rich Fay (@RichFay) June 5, 2019
"At United I got confused."

Depay has spoken about his failed spell at Old Trafford in his book. 👇 #mufc https://t.co/vWCF35tLUp

— Charlotte Duncker (@CharDuncker) June 5, 2019
What's next?
Manchester United are currently in a mess and the club will spend high in the summer transfer window.
---