Manchester City To Build Sergio Aguero's Statue As Club Confirms Striker's Exit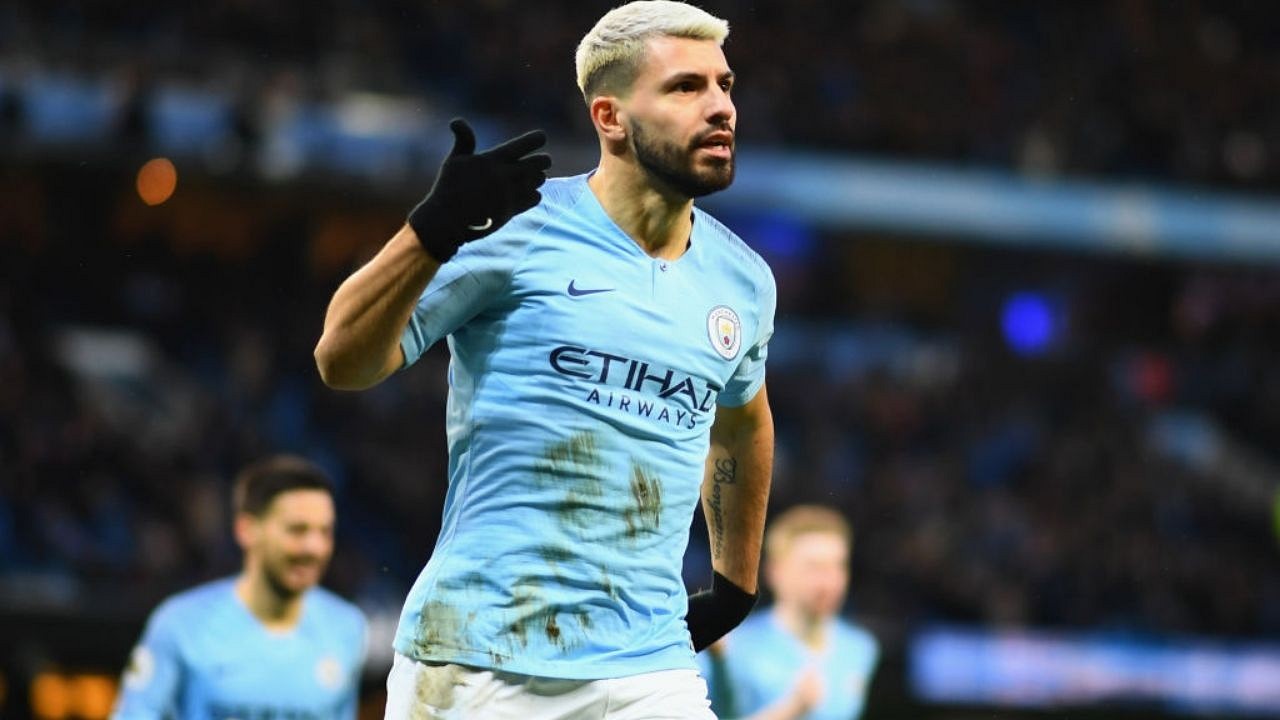 Aguero will be leaving the club at the end of the current season
Although City had till now claimed that any decision on Sergio Aguero's future would be taken at the end of the season, the club finally broke its silence on the striker's contract.
Releasing a statement on their site, Manchester City affirmed that the club would finally be parting company with Aguero. The striker, whose contract runs down at the end of the ongoing season will not be handed over an extension at the club to end the two parties lengthy and illustrious association.
Aguero To Leave City
City revealed the massive development on their official website which went onto read.
Treasured by City fans and a global icon of the game, Aguero is one of the most decorated and respected footballers to wear the sky-blue shirt.
He is widely regarded as one of the greatest players of the Premier League era and is the competition's most lethal goal scorer in terms of goals scored per minutes played.
Indeed, he is the highest scoring overseas player in Premier League history – and in January 2020 he overtook Alan Shearer to set the record for the most Premier League hat-tricks.
City To Honour Aguero With Statue
The club also went onto talk about their impending plans for constructing a statue of the striker outside the Etihad Stadium.
"City Chairman, Khaldoon Al Mubarak has revealed that a statue of the City striker has been commissioned to stand alongside those currently in work to honour Sergio's former team-mates David Silva and Vincent Kompany," the club's statement went onto read.
"His legend will further be marked by the installation of dedicated and permanent mosaic at the City Football Academy."
Khaldoon Al Mubarak said: "Sergio's contribution to Manchester City over the last 10 years cannot be overstated. His legend will be indelibly etched into the memories of everyone who loves the Club and maybe even in those who simply love football.
"This is not yet the moment for farewell words and speeches. There is still much to achieve in the remainder of the time we have with Sergio, and we look forward to his contributions to the challenges which lay ahead.
"In the meantime, it gives me great pleasure to announce that we will be commissioning an artist to create a statue of Sergio to live at the Etihad Stadium alongside the ones under construction for Vincent and David. And we look forward to the opportunity to bid Sergio a fitting farewell at the end of the season."
The Club will now begin work on plans to mark his departure on the final home game of the 2020/21 season against Everton, when it is hoped that thousands of supporters will be permitted to attend Etihad Stadium to pay tribute to his extraordinary contribution and achievements.
---