Manchester United almost confirm star defender's arrival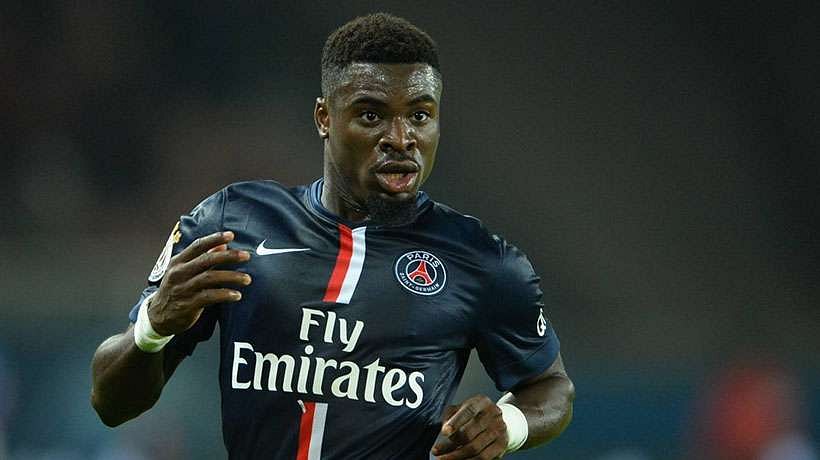 Paris St.Germain right back Serge Aurier is set to sign a 5 year deal with Manchester United, according to multiple sources.
If reports are to be believed, then Aurier has already agreed personal terms with the English giant, but it is understood that the clubs are yet to agree on a transfer fee that would please both the parties.
The rumours were confirmed by renowned journalist and the Independent's chief football writer Miguel Delaney, who claimed that the full back would cost United 25 million and the move will be confirmed by the club in the coming days, provided Aurier sorts out his Visa issues.
The Ivorian joined the French giants back in 2014, initially on loan from French side Toulouse after which he signed a permanent deal with the club in 2015.
Since then, he has made 57 appearances in Ligue 1 for the club and is considered to be one of the brightest fullbacks in Europe today.
In his 3 seasons with the club, he was part of a squad that won two Ligue 1 titles, three Coupes de la Ligue and three Coupes de France. He has also represented Ivory Costa 39 times, with whom he won the Africa Cup of Nations in 2015.
Aurier leaving PSG doesn't come as a big surprise as the 24-year-old did not have the greatest of times at the French capital. He had to share game time with full backs Gregory van der Wiel and Thomas Meunier.
He also had major issues with the PSG manager in 2016, when the Ivorian aimed homophobic slurs towards his ex-boss whilst doing a question and answer session on Periscope.
And it doesn't end there. A huge factor that stands between a smooth transfer deal is Aurier's run in with the law as a result of an altercation with a police officer last year. Aurier was previously denied entry into the UK for PSG's clash with Arsenal in November.
Aurier has, however, launched an appeal to reverse the order, and Mourinho will be hoping things go in a positive manner for the Reds as he looks to bolster his defensive options in order to be ready in the best possible way for the upcoming season.
Aurier definitely has the ability to play at the highest level. Defensively sound, aggressive in nature and with excellent attacking abilities, he is the ideal Mourinho full back, and is in a way the ideal replacement for an ageing Antonio Valenica, and is definitely an upgrade to Italian Matteo Darmian.
The only thing Mourinho and United fans will be wary of is the Ivorian's disciplinary track record.
But remember, Mourinho has managed Mario Balotelli during his time in Inter Milan and has termed the player "impossible to manage". Surely Aurier can't get worse than that, can he?
---