Marcus Rashford scores against Manchester City amidst VAR chaos at Etihad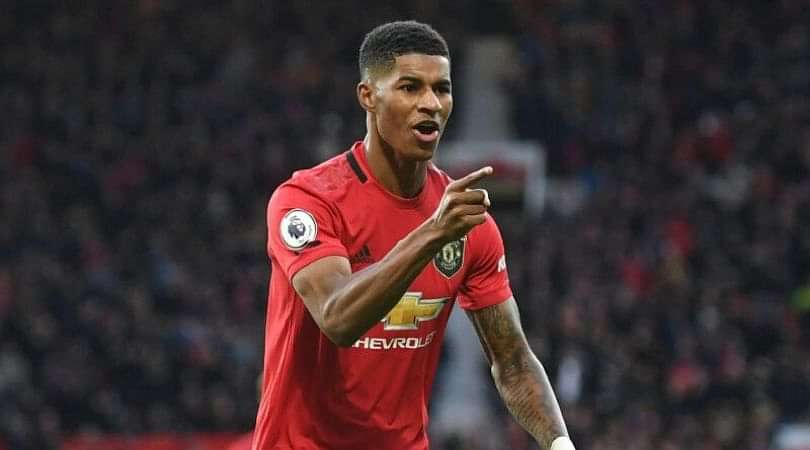 Marcus Rashford scores against Manchester City to make the score 1-0 amidst the VAR controversy which happened after Bernardo Silva foul.
Manchester United is decimating city rivals ad current Champions of England Manchester City. The Citizens are now at the lowest in their title contest against Liverpool.
The Manchester derby was full of excitement and hype but the visitors were the underdogs ahead of the match, but surprisingly Manchester United has dominated on the scoreboard.
Although, it was a major error by Manchester City, which is leading towards their demise in this match. Bernardo Silva made a huge foul on Marcus Rashford inside his 18-yard-box which awarded the Red Devils a penalty.
Initially, Anthony Taylor denied to award penalty to Manchester United but later his decision was overturned by VAR, which spotted the foul made by the Portuguese International.
Rashford himself raised to take the penalty for his team and places the ball on the right bottom corner, making it difficult for Ederson to guess and the Brazilian goes to the other side.
Watch the videos
https://twitter.com/MRlovesME/status/1203375538632572929?s=20
https://twitter.com/DazzlinDaniel/status/1203378109426360321?s=20
Foul by Bernardo Silva
https://twitter.com/SkySportsPL/status/1203373703863689217?s=20
Manchester City players were still protesting over the decision, including Bernardo, who knew what he did to the English forward, as the footage surfaced in the replays clarified it.
Manchester United then became even more aggressive and soon doubled their lead after Anthony Martial scored the goal to upset Pep Guardiola's side.
The Red Devils have been brilliant in the first half of the game, the defence looks disciplined and on wings, Daniel James and Rashford are exploiting Manchester City's defence.
Although, Guardiola's men are trying to make a comeback, but are failing to do so, with Manchester United on the verge of baggibg three points ahead of the second half.
---