Maria Sharapova eyes April return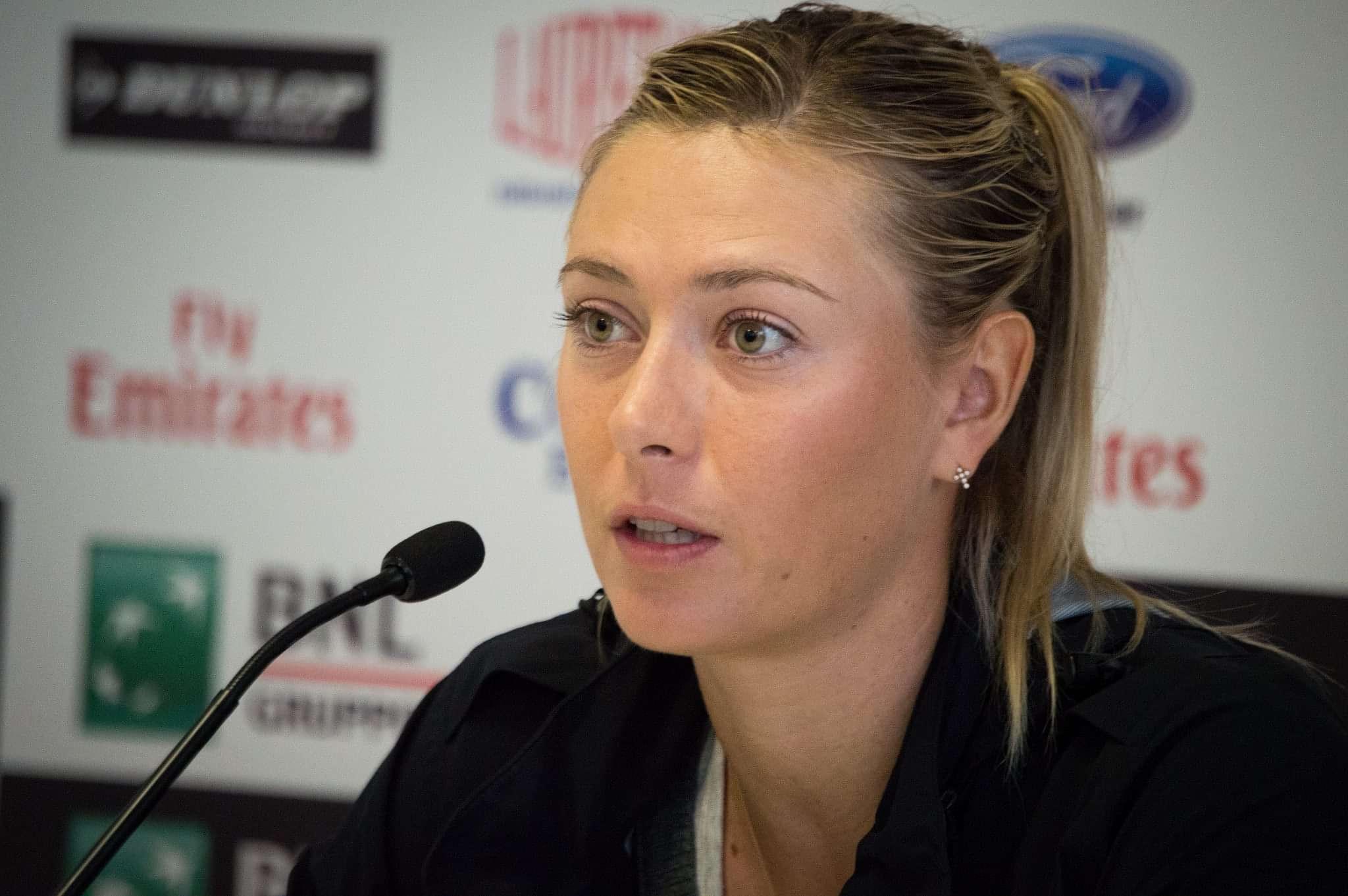 Maria is back
In news that will bring joy to all the Sharapova fans across the globe, the Russian superstar is returning soon. As per reports, Maria is aiming for a return in April at a charity event in Vegas. This comes after her doping ban was curtailed to 15 months from the original 24 months duration.
The bonhomie of the World Team Tennis Smash Hits event will help her in sharpening her game. This event will be held at Caesars Palace, being hosted by Billie Jean King and Elton John. Moreover, it is for the benefit of the Elton John AIDS Foundation.
Also featuring in this event will be legends like Martina Navratilova and Andy Roddick. The presence of the Russian will certainly help the event gain eyeballs. Nevertheless, this will definitely delight her legion of fans who still continue to support her unabated after the doping scandal.
Read Also: http://thesportsrush.com/virat-kohli-ajinkya-rahane/
Controversial statements
Never shying away from a share of controversy, Sharapova stirred the cauldron last week by her statements. "I got a 24-month suspension, but they (the ITF) wanted four years for me",Sharapova said in an interview with US broadcaster PBS. She alleged that the ITF wanted to make an example out of her in the doping case.
Additionally, she wasn't sure if the drug meldonium actually enhanced performance. This drug was newly banned this year by the WADA. "I think the one thing that I'd love to see – and if anyone could show me – is evidence on the performance-enhancing effect that it has". These statements definitely created ripples in the media.
Mixed reactions
Her sentence has now been cut short by the Court of Arbitration(CAS) last Tuesday. However, this decision evoked mixed reactions from her peers. Aussie Samantha Stosur was not too impressed by the laxity shown to Sharapova. Conversely, legend Navratrilova welcomed her back with open arms.
Despite the scandal and the punishment that ensued, all eyes will be on Maria upon her comeback. The Sportsrush is elated at Maria's impending return and wishes to see her at her ferocious best soon!
---