Matthijs De Ligt made two blunders in 10 seconds for Netherlands vs Northern Ireland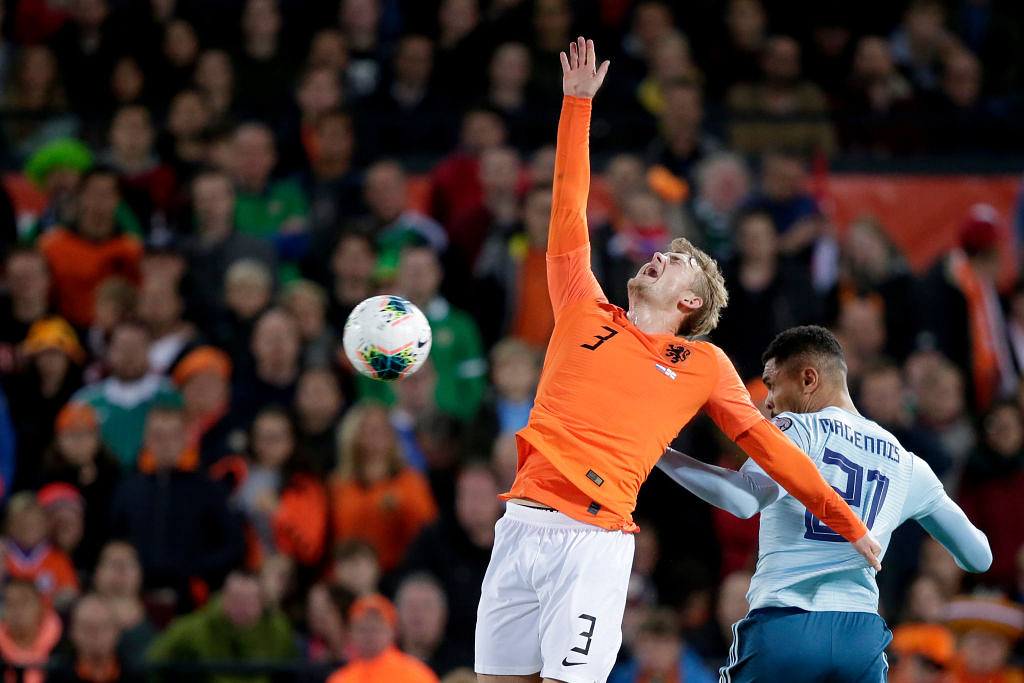 Matthijs De Ligt made two blunders in 10 seconds for Netherlands in a match against Northern Ireland during euro 2020 qualifying match.
Matthijs De Ligt received massive fame in the football world after his impressive season with Ajax last season, making Juventus buy his services for whooping €75 million from the Dutch champions.
Deemed to be the next best defender in the world has been receiving much criticism after his every error for both his national team and club, ever since he has moved on such a hefty sum.
Netherlands was about to face a humiliating 1-0 defeat when Josh Magennis put the spirited visitors ahead in the game with 15 minutes to go. De Ligt was the one who was accounted for the goal after he made two errors in the span of 10 seconds to concede.
When you are counted as one of the best defenders in the world, such mistakes cannot be avoided by the fans, and a wave of criticism is generally followed. However, De Ligt was fortunate enough to be bailed out by Memphis Depay's brace and Luuk de Jong's goal, which helped Netherlands to win the game by 3-1.
2 pieces of poor defending from De Ligt gives Northern Ireland a shock lead against Netherlands #TBGPOD pic.twitter.com/MOWMJbo6gD

— The Beautiful Game Podcast (@Podcast_TBG) October 10, 2019
Ronald Koeman's victory against Northen Ireland brings them in the prime position to gain the automatic qualification for the Euro 2020. Moreover, De Ligt is also expected to play a crucial role in further games of Netherlands.
Also read: Chelsea News: Mason Mount set to make his first start for England against Czech Republic
Although De Ligt has been a subject of several mistakes, even in the match against Inter Milan, the Juventus' defender made handball to give the Nerazzurris a chance to score.
On the other hand, partnership of Virgil Van Dijk and De Ligt is remarked as a great defensive pair and is making Netherlands one of the favourites to win the tournament next year.
With time, it seems De Ligt will be able to find settle and will be less erroneous, as he is still developing as a player in several areas and experience will shape him.
---