Mauricio Pochettino to Atletico Madrid: Former Spurs boss could replace Diego Simeone in the summer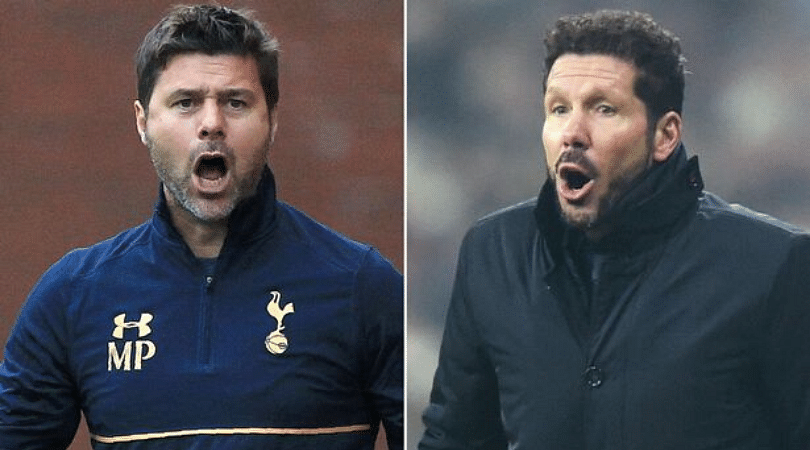 Mauricio Pochettino to Atletico Madrid: Former Spurs boss could replace Diego Simeone in the summer following poor performances this season.
Atletico Madrid have long managed to keep pace with Real Madrid in Barcelona since Diego Simeone took the reins at the Wanda Metropolitano. However, the club have fared very poorly despite splashing in the transfer market last season.
Also read: Lionel Messi could leave in the summer owing to a clause in his contract
The Telegraph have now reported that the higher ups are now keeping an eye on Mauricio Pochettino with the intent of bringing him to Atletico Madrid, should the club part ways with Simeone in the summer. The former Spurs boss has previously spoken very highly of the Spanish league.
At the launch of La Liga TV last month, the Argentine hinted at his next job being in either England or in Spain. He said:
"I was lucky to start my career as a manager with Espanyol. "Then I came to the Premier League, to England, learned English and a different culture.
"I am a better person today, with more knowledge and I had a great experience in the Premier League.
"Football was born here in England. But La Liga is amazing football, with amazing coaches.
"Of course, as a coach, you try to be in the best place. And England and Spain are the two best leagues in the world."
However, the report states that his preference is still the Premier League for the intense competition among the 20 sides every week. Although, Atletico Madrid intend to lure him with the prospect of managing talented players such as Joao Felix.
Interest from the Premier League
Before Mikel Arteta was handed the job, Pochettino was heavily linked with the top job at Arsenal. He is also rumoured to be first in line at several Premier League sides including both the Manchester Clubs. However, it is looking unlikely that United will part ways with Ole Gunnar Solskjaer and if Pep decides to stick around till the end of his contract then they will not contact Pochettino.
Despite taking Tottenham to it's big 6 status during his stay at North London, the Argentine suffered his first dip in form earlier this season and was eventually sacked. However, his performance with the club that saw the development of several stars such as Harry Kane and Dele Alli. This is a major reason why he is a top prospect around the world.
Click here for more football news
---