Messi and Argentina : The Love Affair that never really worked out !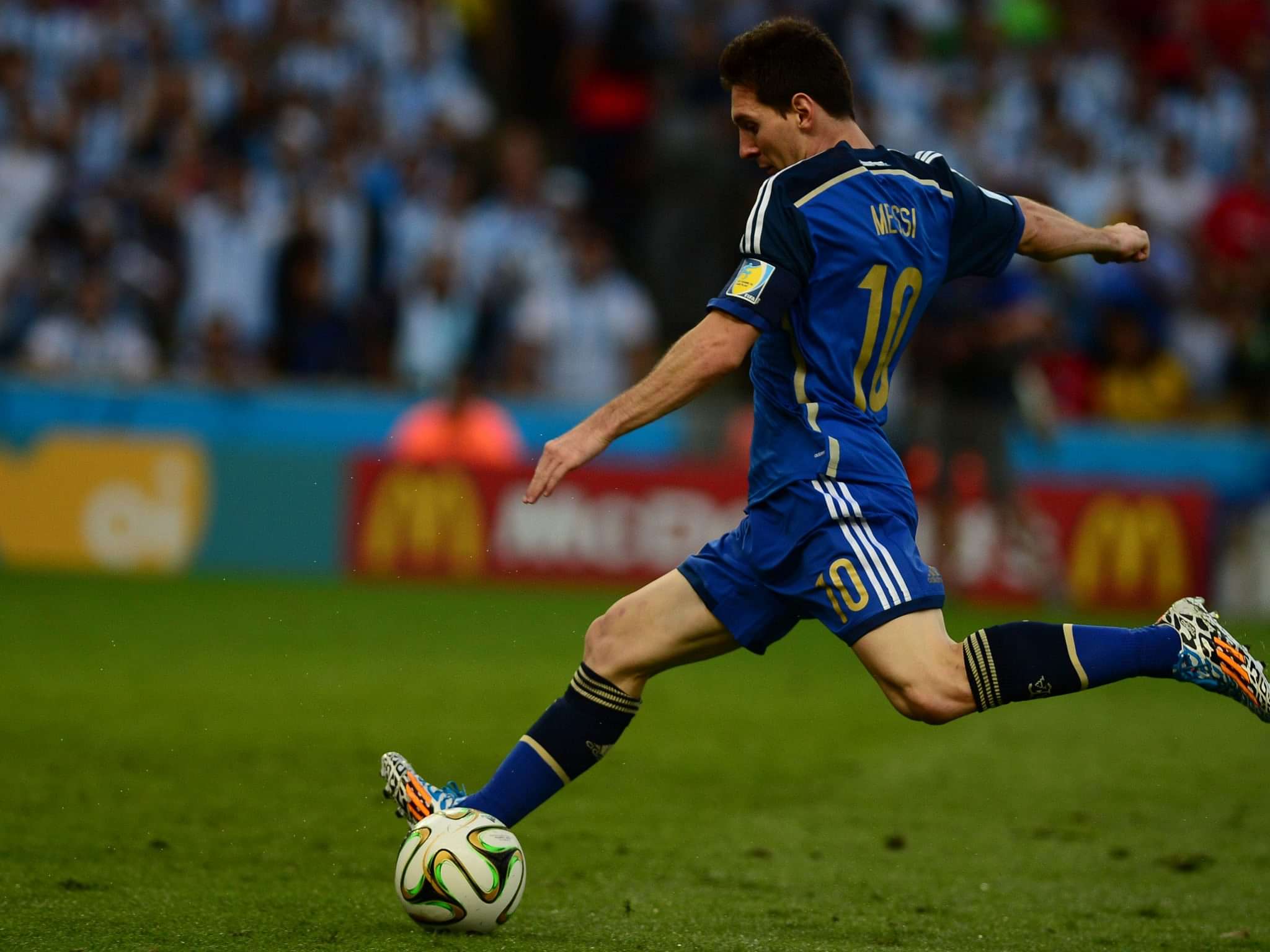 Shocking Retirement of Lionel Messi
With all the talk of Brexit in recent days, world football was rocked by the news of another exit. Lionel Messi has decided to retire from international football two days after his 29th birthday. But the question is Why ?
Still at the peak of his powers, Messi had a good few years left to give to his country. It is said that a football player has his best years between 27-30 years of age. If that is true, then Messi has left his country right in the middle of his best years. Surely this decision has not been made with footballing reasons.
Messi left Argentina at a very young age to play for Barcelona's youth academy. His academic in and football education took place in Spain which has led some people to question his identity.
"He is not a true Argentinian"  " He does not know what we go through"  "He is more Spanish than Argentinian" are some of the most common accusations that many Argentinian nationals hurl towards Messi. Part of this may be true.
He has indeed spent the majority of life in Barcelona. His profound spainsh accent which comes out while speaking does not help either. It won't be wrong to say that he has not endeared himself to the Argentine public.
But to say that Messi does not care about his country is totally uncalled for. He refused to play for Spain due to his love for his native country. He has a lot of affection towards his hometown which is why he travels back home to Argentina whenever he gets the chance. Unfortunately people don't see that.
The Maradona comparison
The biggest gripe that the Argentine public have towards Messi is that they believed he was the second coming of Maradona. While Messi can be compared to Maradona on a footballing level, there is no comparison in terms of nationalism and the sense of affection that Maradona receives from Argentina.
The public demanded Messi to win the World Cup for them just like Maradona had. They demanded Messi to inspire the team like Maradona had. They wanted him to fight for them like Maradona had. While skeptics have always claimed that Messi is lucky to play in a great Barcelona team, Maradona did not need great players.
Maradona could win matches all on his own. He could raise the level of his teammates to achieve great things together. He did that with Napoli in the Serie A. He did that with Argentina in the '86 World Cup. He almost did it again in the '90 World Cup when they lost in the final.
For all his magic and brilliance, Messi has not been able to do that even though he had a better team around him as compared to Maradona. And that is where the unfair criticism comes in. Messi could not win anything with the Argentine national team even though he had the likes of Aguero, Di Maria, Mascherano, Tevez etc.
Even Carlos Tevez is idolized more in Argentina than Lionel Messi.
After all that Messi has achieved in his career he has not been able to lead his national team to glory. As a neutral, you wished he could have won the World Cup against Germany in 2014. But in the biggest match in world football, he had a pretty average game with having missed a glorious one on one chance in the second half that surely would have won them the match.
He has lost the last two Copa America finals on penalties to Chile which makes it three successive finals lost in three years. Once again he played a starring role along the way but failed to make the difference on the big stage as opposed to the two man of the match awards he has received in three victorious Champions league finals with Barcelona.
A sad end
As a football fan you can't help but feel sad for the great man. The sight of Messi breaking down after yet another final loss was tough to watch. You do not need to be a Messi fan to feel sorry for him. Burdened with unfair pressure and criticism maybe the decision to leave the national team makes sense.
It might well be the beginning of the end for his legendary career. He does not have the physique of Cristano Ronaldo which means he won't be playing well in to his thirties. His body has shown signs of breaking down with two major injuries in the last three years. It is a sad thought but the little magician might be preparing for his final act.
One thing is for certain… this WILL blemish the legacy of Lionel Messi. The old debate of him needing to win a World Cup like Pele or Maradona to be truly considered the greatest ever will crop up again. Taking pre mature retirement from his national team won't increase his popularity in Argentina either.
It promised so much in the beginning but the love affair between Messi and Argentina never really took off.
---