Three Years On, Has Mesut Ozil Changed Arsenal ?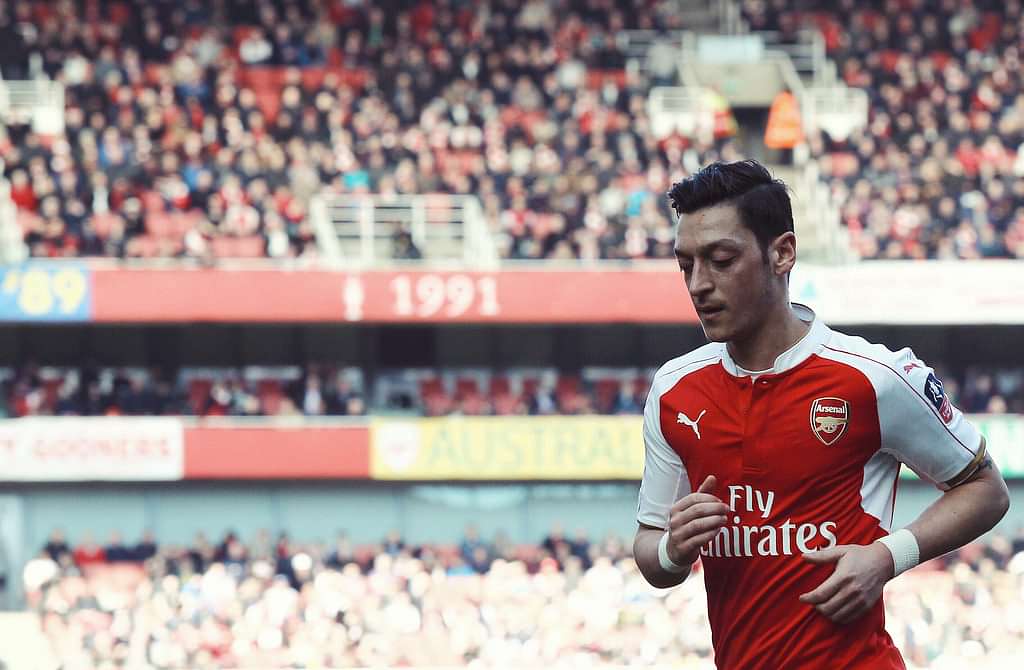 He was once touted as the Messi of Germany. Now while he may score the goals that Messi has done, Mesut Ozil beaten the little Argentine in terms of the assists that he has given to his team mates. But why does he still have his critics?
Mesut Ozil Arrives !
Three years ago Mesut Ozil signed for Arsenal on deadline day in a blockbuster move from Real Madrid. His time in England has been a mixed bag with some magical highs as well as some terrible lows.
In all honesty he failed to live up to the expectations in his first year at Arsenal but his arrival did signal a new era as Arsenal won their first trophy in a decade. That summer he won the World Cup with Germany in Brazil and then got sidelined for a few months with an injury that he picked up against Chelsea.
Injury !
In his time out he worked on his upper torso and came back bigger, badder and more determined than ever to prove his critics wrong. He was superb in the second half of the campaign as Arsenal successfully defended their FA cup with Ozil at his mesmeric best in the final.
Last season was his best campaign in an Arsenal shirt and maybe the best of his career as he was instrumental in Arsenal's tilt at the title. He was on course to break the assist record of Henry but ultimately finished with 19 one short of the record.
Defensive liability?
There has never been any doubt about his quality. But critics always point out that he shirks away from his defensive duties. That is absolute nonsense!
He works as hard as anyone else for the team. Coaches like Jose, Arsene and Low would not trust him so much he was a defensive liability. Also he was bought to provide goals and not to defend. Does he provide goal? Yes he does.
The arrival of Mesut Ozil from Madrid was a huge statement of intent from Arsenal. Arsenal as a club were stagnating for a while and a world class player like Ozil's arrival was a shot in the arm for everyone associated with the club.
FA Cup !
History will tell you that Arsenal broke their trophy drought with the arrival of Ozil. Last season's loss to Watford was the only match that Mesut Ozil has lost in the FA Cup !
But for him to truly establish himself as an Arsenal legend he needs to fire Arsenal to the league. He along with the likes of Sanchez, Cazorla, Giroud and many more need to win the league.
In what may be Wenger's last season he will be hoping that his players will live up to their potential and challenge the Manchester clubs for Premier League glory.
Every great team needs a special player, and Arsenal have just that in Mesut Ozil.
---