"I think he's a skinny, weak little f*** like Mickey Gall" – Mike Perry Calls Out Nate Diaz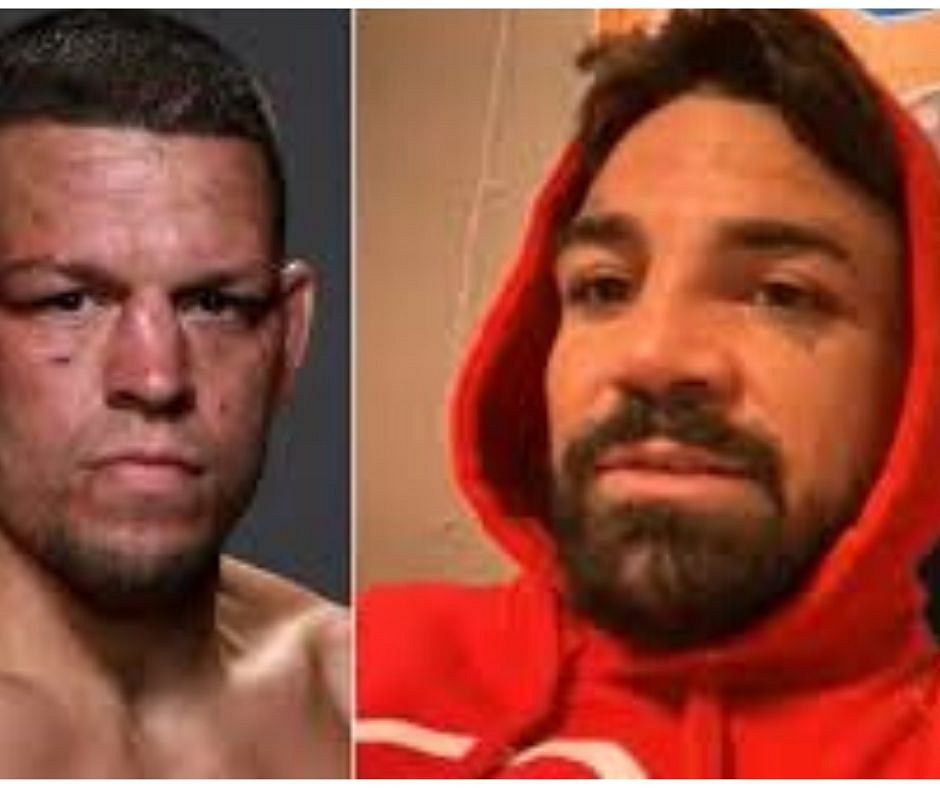 Mike Perry has been upbeat ever since he has defeated Micky Gall in a one-sided affair, in the co-main event of the UFC Vegas 4.
The Welterweight fighter, who only won 3 of his last 9 fights is on cloud 9, and is currently the bearer of attention from all-around. Carrying this motivation, he recently sat down in an interview with Ariel Helwani on "The Helwani Show", and made nasty comments about Nate Diaz.
Here's what he said,
Platinum likes his chances against Nate Diaz 👀

(via @arielhelwani) pic.twitter.com/7Dbflk7Srp

— ESPN MMA (@espnmma) June 30, 2020
"I think he's a skinny, weak little f*** like Mickey Gall," He said.
Perry further added, he might have tremendous respect for him on one hand, but on the other, he considers himself better. And if Diaz every comes across him, he will prevail over him (Nate). While the message was loud and clear, he did not stopped there and took this one step further by stating.
"I mean, I respect what he's done in the sport. He plays the guard game in jiu-jitsu, he thinks he can box with that little weak-a** punches he's got, little salt and pepper punches. He doesn't stand a chance to hit me hard enough. I'd hit him on the feet the same way Jorge Masvidal did. And I'd play his guard. I'd get half guard, sit on top of him, it'd look exactly the same as the Mickey Gall fight did, to be honest with you."
Mike Perry Vs Nate Diaz; Possible?
While these comments can definitely build-up some tensions, It is Nate Diaz whose response will be much anticipated now.
Also read: Dustin Poirier's coach reveals the plan that beat Dan Hooker
The fans might get riled-up for this, since both are exciting and hugely popular fighters. Which ultimately would make the card look better. However, at this stage any kind of escalation on this contest is highly unlikely, because of number of factors.
Major One being, Nate Diaz is largely inconsistent, Since 2016 he has only competed in two fights. The very same period in which his old foe Conor Mcgregor took two retirements and came back from both of them.
While it is unlikely, nothing concrete can be concluded. Who knows what the future holds, where anything is possible.
---