Mitali Dogra- The prodigious gymnast and her journey to becoming the 'Wonder girl' of Jammu and Kashmir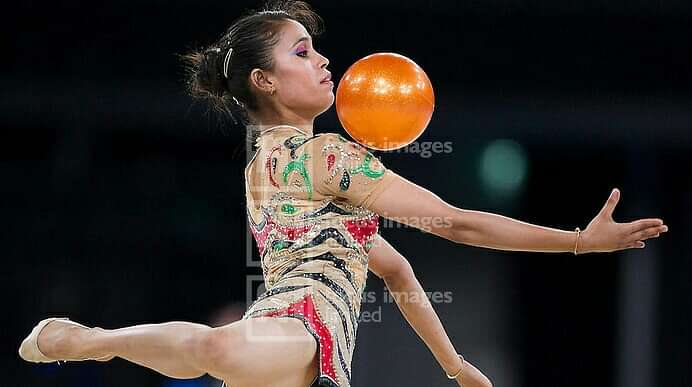 Sports, for long now, has taken the backseat in our country. It is something that parents have encouraged their children to participate in, but only up to a certain age.Once you are about 14 years old, all your sporting aspirations go out of the window and the focus shifts towards academics. Kids constantly play in their gullies, their colonies but seldom do you find kids who pay with a motive, a vision.
Cricket is of course the exception to this. While cricket has been a great source of unification in India, sadly it has also cast a huge shadow over all other sports in India. Only a select few kids try and look beyond cricket. They don't go by the 'popular sport', they go by the sport that they love, the sport that they cherish and the sport that will keep them happy and motivated for the rest of their lives.
One such braveheart is Jammu and Kashmir's rhythmic gymnast, Mitali. She had the desire and the heart to take up the game that she loved and when you follow your dreams with the utmost sincerity, there can be very little that can stop you.
At the National Rhythmic Gymnastics Championships in 2007, she broke the national record and won 5 individual gold medals. A couple of months later in Guwahati she won 1 silver and 3 bronze medals at the National Games. Mesmerized by her skills at such a tender age, the then Chief Minister of Jammu and Kashmir, Ghulam Nabi Azad conferred her the title of 'Wonder Girl' along with a special cash prize of Rs 1 lakh.
In 2007, she was the youngest ever State awardee and her greatest accomplishment is when she was the recipient of Sher-i- Kashmir Sports Award in 2011. Till date she has won 49 medals for the state of Jammu and Kashmir.
The 'medal deluge' didn't end. She son several medals at various National Championships across the country and also got selected as part of the core probable team for the Commonwealth Games in 2010. In May of 2010 she was selected to represent India at the World Cup in Minsk followed by the World Cup Series for Rhythmic Gymnasts in Italy. Goi also selected her for a special one month training camp in Moscow.
The medals kept pouring in, the skill set kept growing but Mitali was yet to realise her biggest dream, that of representing her nation in a Commonwealth event. Her training, diet and lifestyle; all was focused towards achieving that dream, and she finally came through in 2014.
She created history along with Palak (the first time two people form Jammu had been selected) when they were selected as part of a three member team to represent India at the Commonwealth Games in Glasgow in 2014. In the 2015 National Games in Kerala she won 1 gold and 2 bronze medals.
During this incredible story of her grit and success, Palak has played a pivotal role in putting the state of Jammu and Kashmir on the sports map of India.
The interim dream has been achieved, but the big one, that of representing India at the Olympics still remains to be fulfilled, but one day it will, and the world will stop and take notice.
While we all revel in the entertainment provided by the IPL, let's just take a moment a give a fair share of our time to the lovely sport of gymnastics. The skills on display would leave you amazed. Gymnasts like Mitali have devoted their life to the sport and to their nation, do not hesitate to be a part of their journey; hop on, it's going to be worth it
---