The Miz is likely to defend his IC title against Strowman at Wrestlemania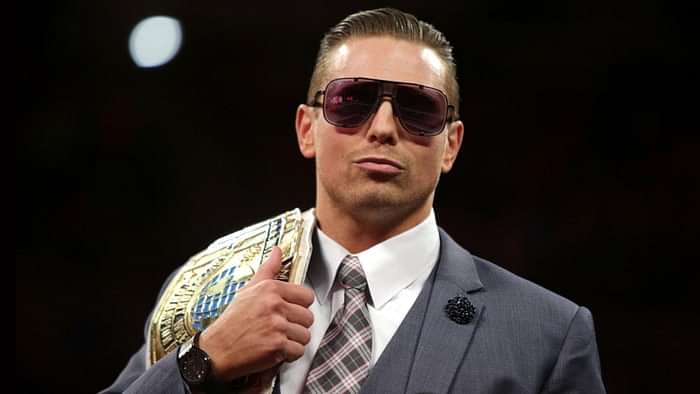 The Miz has elevated his image with his impeccable skills on the mic and improved in-ring talent. As current plans suggest, "The A-Lister" is slated to have a huge match at the upcoming Wrestlemania 34.
As per Wrestling Observer Newsletter, the Miz will defend his Intercontinental title against the mighty Brawn Strowman at the event.
The Miz won his eighth Intercontinental title after defeating Roman Reigns at the historic RAW 25th anniversary show. Miz, who was away due to filming commitments, returned to regain his title.
The Miz, despite being a heel, is having one of the best runs of his career, with the fans always behind him and Rolling Stone naming him as the best wrestler of the year 2017.
Whereas Brawn Strowman is currently embroiled in a hard hitting feud alongside "The Big Red Monster" Kane and "The Beast Incarnate" Brock Lesnar for the coveted Universal Championship. Brawn Strowman is expected to be inserted into the Intercontinental title scene after the feud ends at the event.
Strowman has been on the rise ever since separating from the Wyatt Family. The "Monster among Men" has single handedly incapacitated stars such as Roman Reigns, Brock Lesnar and Kane to name a few. Strowman was close to winning the Universal Championship last year, but fell short against Brock Lesnar at No Mercy.
The Miz faced the wrath of Strowman a few months back, when the Miz decided to kick out Brawn Strowman from his team at TLC. Strowman extracted revenge over the Miz and the Miztourage with a round of bone crushing power slams.
Miz is highly likely to carry the championship till Wrestlemania, as the title is not being defended at the Royal Rumble. The Miz is expected to get a major push as a preparation for the possible clash at Mania, with the win over "The Big Dog" Roman Reigns an indication for a boost for the star.
"The Awesome One" vs. "The Monster Among Men" would have a unique  feel to it at "The Grandest Stage Of Them All" and could be a launching point for Strowman as a potential stage to earn his highly deserving first ever title.
---