Narsingh is unhappy with Sushil Kumar's appointment as National Observer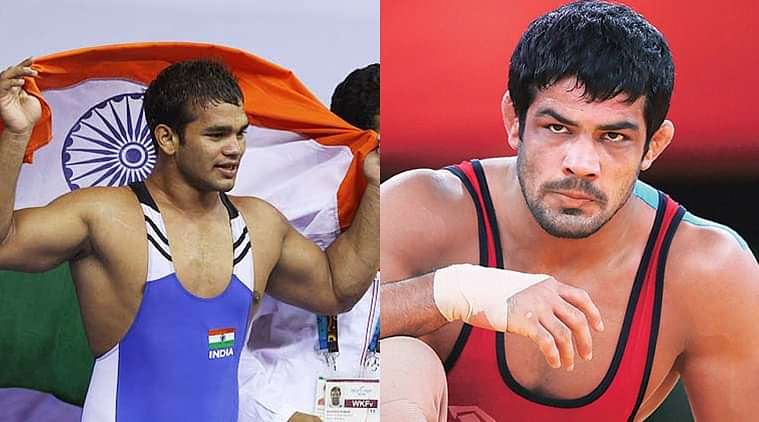 Sushil Kumar was recently appointed as the National Observer by the Sports Ministry in order to develop young talent at the grass root level. But Narsingh Yadav has raised questions over Sushil's appointment, saying that there is a clear conflict of interest in his case.
Sushil Kumar is currently working with young wrestlers at the Chattrasal Stadium, an akhada which is run by his father-in-law.
Narsingh has pointed this out as a clear conflict of interest, as Sushil might be tilted towards favouring the kids that he is mentoring, instead of viewing all wrestlers equally.
"Narsingh has written a letter to the Sports Ministry, raising objection on Sushil being a national observer. According to Narsingh, Sushil would favour his students from Chhatrasal as a national observer," a WFI official told PTI.
"Narsingh has claimed that being a national observer while training kids in his akhada is conflict of interest." he added.
The Narsingh-Sushil controversy goes back to the 2016 Rio Olympics when Narsingh was banned for doping and he had accused Sushil of sabotaging his food which ultimately led to Narsingh's 4 year ban.
"Narsingh has also apparently written about his doubts over Sushil's alleged sabotage attempt in spiking Narsingh's food and drinks before the Olympics and the resultant four- year suspension on him from wrestling," the official said.
Sushil Kumar responded to the allegations by saying that he did not quite understand where the conflict of interest is, as he is doing his job of mentoring the youngsters and building a strong team for the 2020 Olympics.
"That is up to him to write to anyone he feels like, raising whatever objection. I have no hard feelings for anyone or about anything.:
"Moreover I do not understand how it is conflict of interest. I am just a national observer, whose job is to monitor the sport of wrestling and giving feedbacks to build a good squad for future Olympics," Sushil said.
---