PWL : Sandeep Tomar defeats Rio gold medalist Vladimir Khinchegashvili, terms it as 'Biggest Win'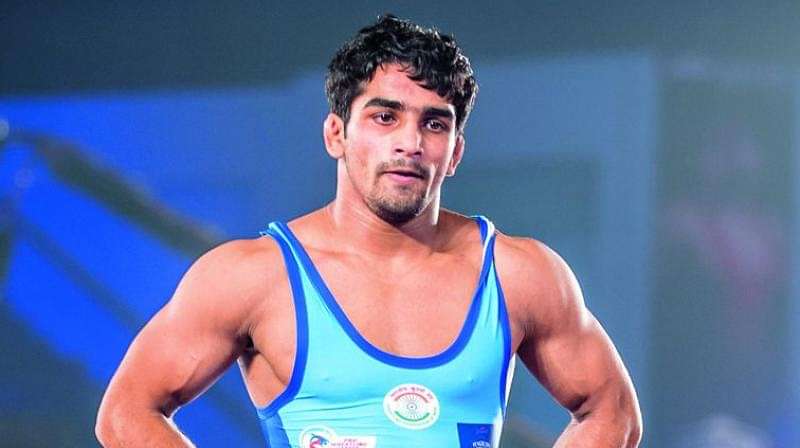 In what is termed as the 'Biggest Win' of Sandeep Tomar's career, he defeated the Rio Olympic Gold medalist in the 57 kg category, Vladimir Khinchegashvili. It was the last league bout of season 2 of the Pro Wrestling League. Sandeep plays for Haryana Hammers who have been unbeaten in the tournament so far.
The Hammers won the league fixture in a clinical fashion. Riding on Sandeep's victory, the final score read 5-2.
Sandeep, also a participant at the Rio Olympics, was all over his Georgian opponent. His early victory set the tone for Hammer's performance. The Tunisian Marwa Amri and Russian Magomed Kurbanaliev also recorded wins via technical superiority.
"It feels very nice to beat an Olympic medallist and world champion for the first time. It is undoubtedly the biggest victory of my career so far," said Sandeep, who is also a 2-time national champion.
Also Read
Talking about his strategy in the post-match conference, the Haryana lad said, "I knew he is a counter-attacking wrestler. Hence, I did not attack at all. I gave away the passivity point in the 1st round and when he was penalised in the 2nd, I knew that he would go all attacking. He did so and I was able to score with a reversal".
The Haryana Hammers are at the top of table owing to their clean sheet of 4 wins out of 4 so far. They are followed in the table by NCR Punjab Royals (6 points from 4 games).
Sandeep, interestingly, was the one who replaced Narsingh Yadav at the Rio Games, after Yadav was disqualified days before the tournament.
The Hammers will now face the Jaipur Ninjas in the semi-final on Tuesday. The other semi-final will feature the Punjab Royals fighting it out against the Mumbai Maharathi on Wednesday.
The SportsRush feels that it will be a great confidence booster for Sandeep in taking his PWL side to victory.
---