Andrew Wiggins Children: How Amyah And Alayah Wiggins Could Be Related To Warriors Star's 'Disappearance'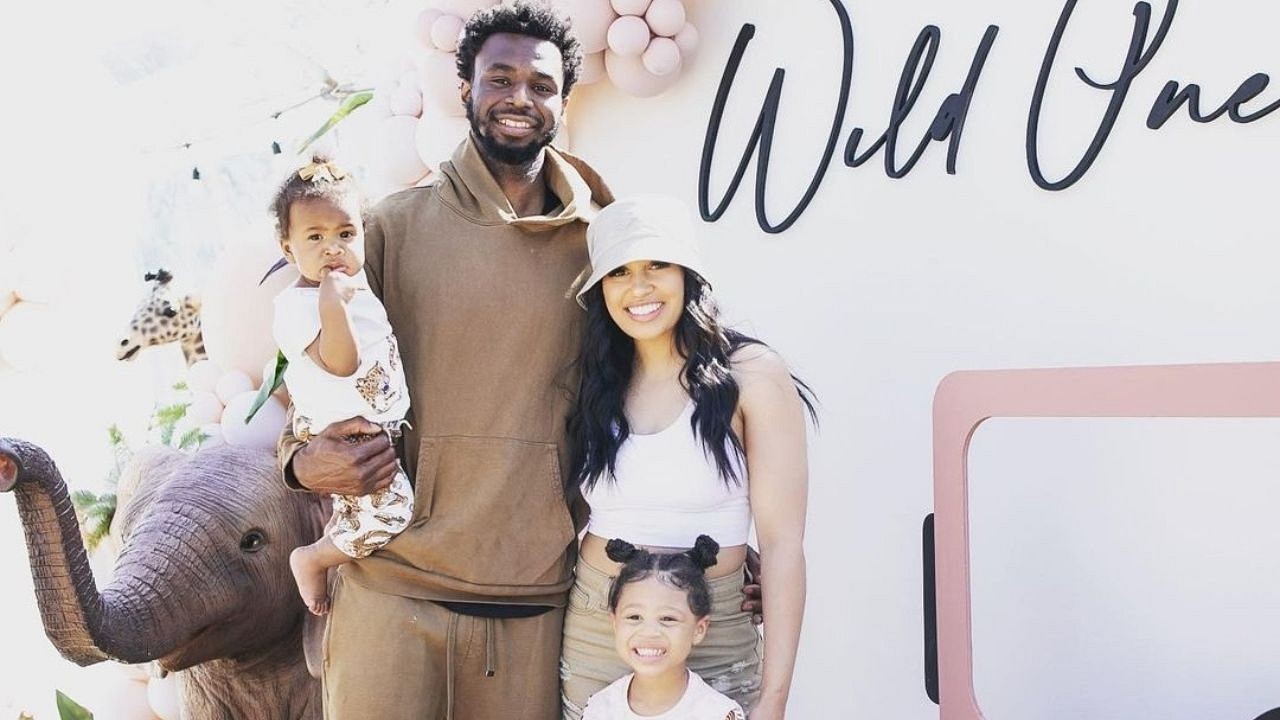 The Golden State Warriors defied all expectations last season by winning an NBA title after almost all talking heads around the league felt as though their championship window closed when Kevin Durant left in the summer of 2019. What was even more surprising was the resurgence of Andrew Wiggins on the roster. 
The former number 1 overall pick out of Kansas helped be the 3&D presence the Warriors lacked and was an integral part of their 2022 championship core. Considering this, it is obvious that he would be an integral part of defending their title this season as well. Unfortunately, the Dubs may not have the All-Star going forward. 
Wigs has missed the past 13 games for the Warriors due to personal reasons that have not been talked about in depth by anybody within the organization. In an age where it is almost impossible to keep a secret for long in a league as big as the NBA, GSW has managed to do so. This should be an indication of just how serious the matter is.
Also read: "How Do you Guard LeBron James?": Andre Iguodala Recalls When He Gained Respect for Andrew Wiggins as a Defender
Does Andrew Wiggins have a daughter?
Andrew Wiggins has two daughters: Amyah and Alayah Wiggins. Wiggins keeps his personal life incredibly quiet but it has been confirmed that these are his only known children and their mother is the woman he's been dating since 2013, Mychal Johnson. 
Mychal and Andrew met and subsequently bonded through their love for sports as the former was a basketball player at Notre Dame. It's unclear on what profession she is in currently but she does label herself as an entrepreneur on social media. 
As for rumors swirling around this situation, it has been hypothesized by internet sleuths that the reason for Wiggins' 'disappearance' was related to his wife. According to many people online, Mychal not only cheated on the reigning champion with his best friend, but did so where Wiggins' current daughters would be theirs, not his. 
This is an incredibly horrid rumor to have surfaced and remains baseless at the moment. There are no official claims from legitimate sources in regards to this rumor and until that happens, it should remain a rumor. 
Debunking this Andrew Wiggins rumor
The clearest proof of any of the aforementioned information not adding up is the fact that the family recently celebrated their daughter's birthday together. If the rumors were true, perhaps pictures wouldn't have surfaced regarding the family.
no way twitter this gullible this was 5 days ago at his daughters party the rumor isn't true yall just easy to trick #AndrewWiggins pic.twitter.com/iBfullPS69

— Jala Dorlivia (@JalaDorlivia) March 17, 2023
Players on the Warriors have remained silent on the matter and have not provided the outside world with any details. Stephen Curry recently came out and said 'life is bigger than basketball' when talking about the situation.
Also read: Andrew Wiggins Wife Cheating: Ugly Rumors Emerge About Best Friend and Mychal Johnson
---
Share this article