Andrew Wiggins Wife Cheating: Ugly Rumors Emerge About Best Friend and Mychal Johnson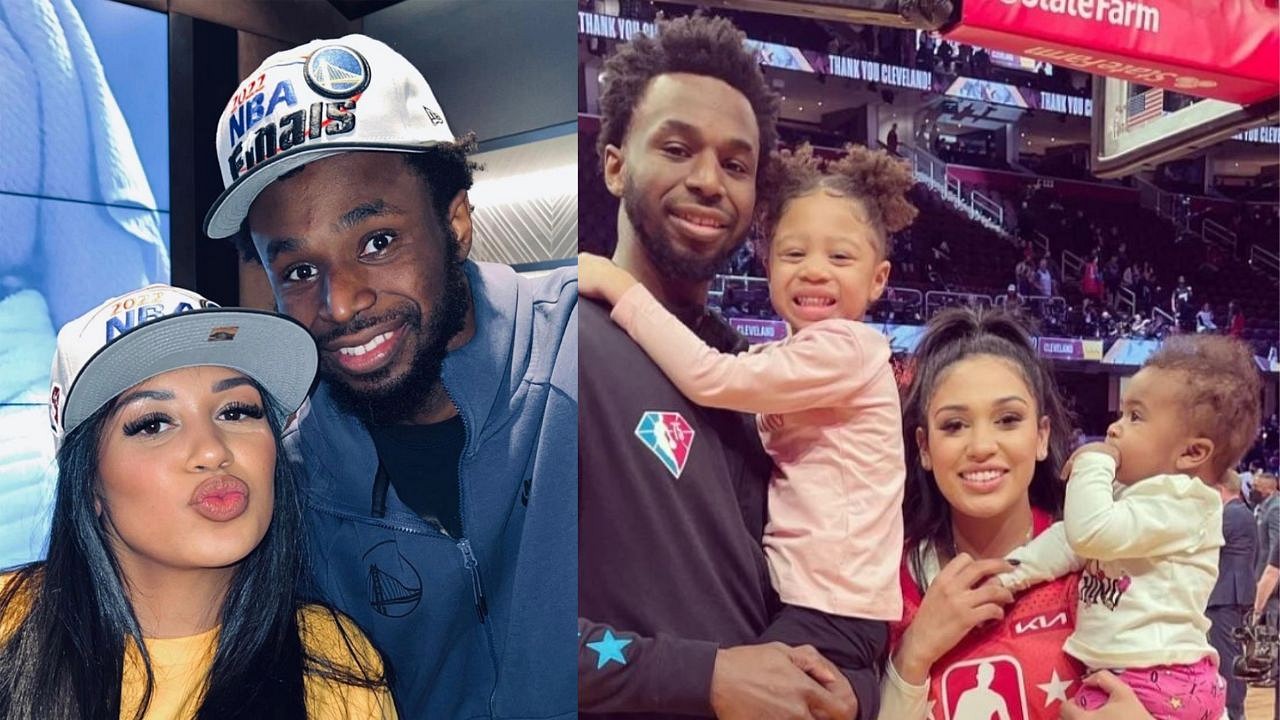 Andrew Wiggins has been in the NBA since 2014. However, his career didn't take off until 2020, when he was traded to the Golden State Warriors. Finding a new home for himself, the former #1 pick started showing us all his capabilities and made a place for himself with the Warriors.
He had one of the best years of his NBA career last year, when he earned his first All-Star selection and had a major contribution to the Warriors winning the Championship. This year, his numbers were looking even better. However, he hasn't been with the team for over a month.
Missing 13 games in a row, the fans are worried about their star. Nothing has been shared with the public except that he's away on some serious family matter. With uncertainty around the star, someone on the internet created a rumor about Maple Jordan.
Also Read: "Warriors are Not Contenders": Shannon Sharpe Reacts to GSW's Loss Despite Stephen Curry's 51-point Performance
What is the rumor about Andrew Wiggins, his wife, and his best friend?
Someone on the internet came up with the idea to spread misinformation about Andrew Wiggins while he is away on a serious family matter. They claimed that Andrew Wiggins' wife cheated on him with his best friend.
Rumors: the reason Andrew Wiggins has taken the last month or so off from #DubNation is because he found out his wife has been having an affair with his best friend, and all this time Wiggins has been raising their kid?? Nah man that's just messed up bruhhh 🤦🏽‍♂️ #hoes

— MoondomerPlays (@MoondomerPlays) March 16, 2023
As far as the official channels go, there is nothing on the internet from any source close to Wiggins or the family to confirm that this is true. In fact, he's not even married yet. He has a long-time girlfriend named Mychal Johnson. They have been said to be dating since 2013, and they bonded over their mutual love of sports. They have two daughters, Amyah Wiggins, and Alayah Milan.
Judging from their social media, the lack of information out there, and the love that these two have for each other, this is most certainly a rumor. People should avoid making such things up about people, especially when they are going through a tough time.
Also Read: "Stephen Curry Created Art For Me Today": Giannis Antetokounmpo is In Disbelief Over Warriors Star's 50-Piece
What do Warriors say about Wiggins' absence?
The team clearly misses Andrew Wiggins, but at the same time, they recognize that there are things bigger than basketball. Here is what Stephen Curry said recently:
Here is Steph Curry on Andrew Wiggins' extended absence

"This is a tough situation with him being away for so long but necessary. Life is bigger than basketball." pic.twitter.com/nBf6o2qMrC

— Anthony Slater (@anthonyVslater) March 12, 2023
Recently there were also rumors that Wiggins was out for the season. Steve Kerr addressed them and said,
Steve Kerr on rumors that Andrew Wiggins won't return this season: "We haven't heard that from Andrew or anyone else so that's just speculation."

(via @WillardAndDibs)

— 95.7 The Game (@957thegame) March 17, 2023
Even Team President and GM, Bob Myers addressed the same,
Bob Myers on Andrew Wiggins: "I haven't heard anything along the lines of he's not coming back. There's speculation on that, but I haven't been told 'hey, look, I'm not coming back. Nobody said that to me." (via @SteinyGuru957)

— 95.7 The Game (@957thegame) March 15, 2023
Also Read: "Stephen Curry Can't Carry the Warriors": Nick Wright Raises Doubts on Dubs Significance in 2023 Championship Race
---
Share this article