Bucks Roster : How will Giannis and the Bucks line up with Jrue Holiday, Bobby Portis and DJ Augustin?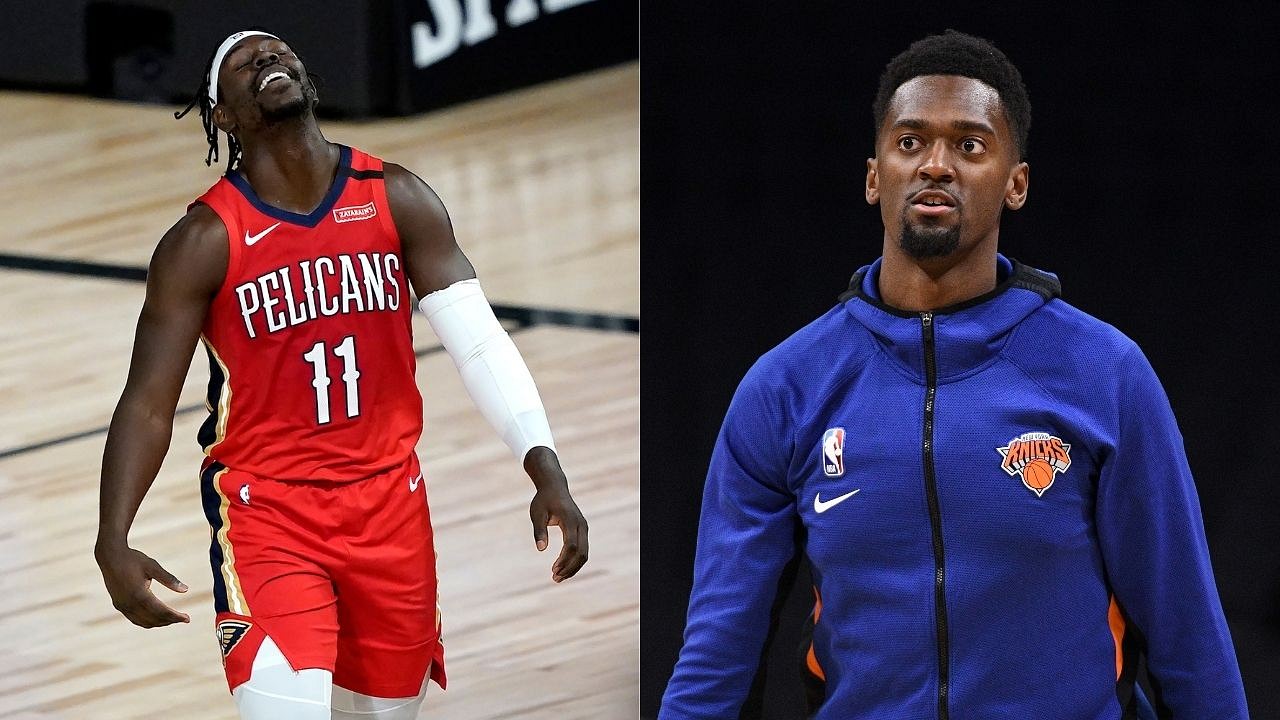 The Milwaukee Bucks want to make Giannis stay, and they're showing him that they mean it through their activity this offseason.
The Milwaukee Bucks were the strongest team in the 2019-20 regular season. They had the best record in the NBA in the regular season. All that came crashing as they entered the Bubble. They were 3-5 in their seeding games and got eliminated in the second round of the playoffs, at the hands of Jimmy Butler and the Heat. All of that did not sit right with Giannis Antetokounmpo, who is entering his final year of contract with the Bucks.
The Bucks management and Giannis had a 3-hour long meeting before he left for his home country, and there it was decided that the management would do all they can to help their chances at winning. It certainly seems they're keeping their word. The Bucks traded George Hill, Eric Bledsoe, three first-round picks, and two pick swaps to the New Orleans Pelicans for Jrue Holiday.
Also Read: "How will the Bucks be affected after the Jrue Holiday trade?"
How will the Bucks and Giannis Antetokounpo be affected by the new additions?
Apart from Jrue Holiday, the Bucks also added two new players in free agency. In their first move, they signed free agent Bobby Portis on a two-year deal.
Free agent Bobby Portis has agreed to a deal with the Milwaukee Bucks, sources tell @TheAthleticNBA @Stadium.

— Shams Charania (@ShamsCharania) November 21, 2020
Also Read: "LaVar Ball couldn't beat me, even if I was one-legged, responds Michael Jordan"
Secondly, they signed DJ Augustin on a three-year deal.
Free agent guard DJ Augustin has agreed to a three-year, $21M deal with Milwaukee, source tells ESPN.

— Adrian Wojnarowski (@wojespn) November 21, 2020
These two moves clearly show that the Bucks are trying to rebuild their bench depth that had depleted. Seeing how the Bucks Bogdan Bogdanovic trade fell through, they may have signed DJ Augustin as a guard replacement for the same. Even though DJ's 3pt shooting accuracy was at a low 34.8%, but he still can shoot the ball well.
After these moves, the Milwaukee cap space stands as follows:
Cap update on Milwaukee

Part of the ML used on DJ Augustin
Biannual on Bobby Portis

$4M below the luxury tax
$6M below the hard cap
11 players under contract

— Bobby Marks (@BobbyMarks42) November 21, 2020
This means we can see one or two more veteran minimum deals in the near future.
---