"Can't Trap Nikola Jokic as Much as a Joel Embiid": Knicks' Isaiah Hartenstein Has His Say on Difference in Defending 2023 MVP Leaders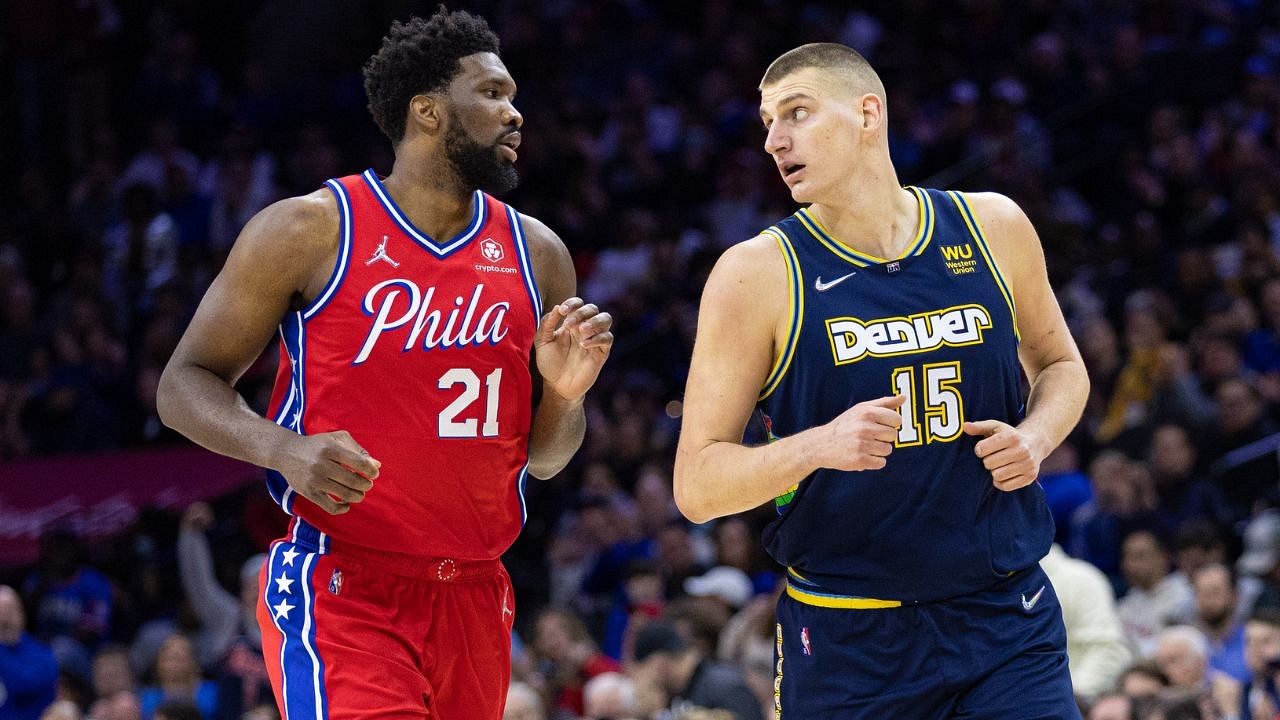 Joel Embiid has been on a tear for the past couple of months. Not only is he leading the NBA in scoring for a second straight season, but the Sixers big man has also taken the #1 spot in the 2023 MVP ladder from the Nuggets' big, Nikola Jokic.
Leading his team to a season-high 8-0 win streak, Embiid has been monstrous since the start of this month after missing a game against the Miami Heat.
In the 9 games he has played out of Sixers' last 10, the Cameroonian has averaged 35.7 points, 9.3 rebounds, 4 assists, 0.9 steals, and 2.2 blocks per game on shooting 62% from the field and 45.5% from the 3-point line.
Even still some other centers in the league feel it's easier to defend Embiid than The Joker.
"You can't trap Nikola Jokic as much as a Joel": Isaiah Hartenstein
Isaiah Hartenstein has been one of the best role players for the Knicks playing as a solid backup center after his move from the Clippers following a career-best season.
After a significant performance in stopping Nikola Jokic and Co on Saturday, he had his say on who is more difficult to stop between two league-leading big men.
"It's different [guarding Jokic]," Hartenstein said according to New York Daily News. "The difference between him and Embiid is his passing. I think that's hard for teams to defend. Because you can't trap him as much as a Joel."
The man said it after outworking Jokic. His 6 points, 9 rebounds, 2 steals, and a block might have been quarter-worth stats the Serbian and Cameroonian bigs have been putting up. But the impact he had in just 21 minutes of the game was crucial for the Knicks' 116-110 win.
Mitchell Robinson & Isaiah Hartenstein as the Knicks top Nikola Jokic & the Nuggets:

18 rebounds
10 offensive
14 points
4 assists
3 steals
2 blocks pic.twitter.com/ryrCL4B3jD

— New York Basketball (@NBA_NewYork) March 18, 2023
How do the Knicks look for the 2023 post-season?
After disappointing their fans in the last season, finishing 11th in the East, they would not want to just finish in the top-6 and get swept in the first round like the 2021 Playoffs.
They didn't bring in Jalen Brunson from the Dallas Mavericks for that. They want to win and they want to win now. Giving the point guard a $100 million contract despite having no All-Star appearance under his name was proof of their urgency.
Hartenstein also got paid top dollars with the $18 million two-year contract he received for being a role player. A 42-30 record with their recent form, it looks like those moves are paying off for now, let's see how it translates into the postseason.
---
Share this article