Charles Barkley Once Recieved 53 Dozens Of Krispy Kreme Donuts As Birthday Present From Shaquille O'Neal and his TNT Crew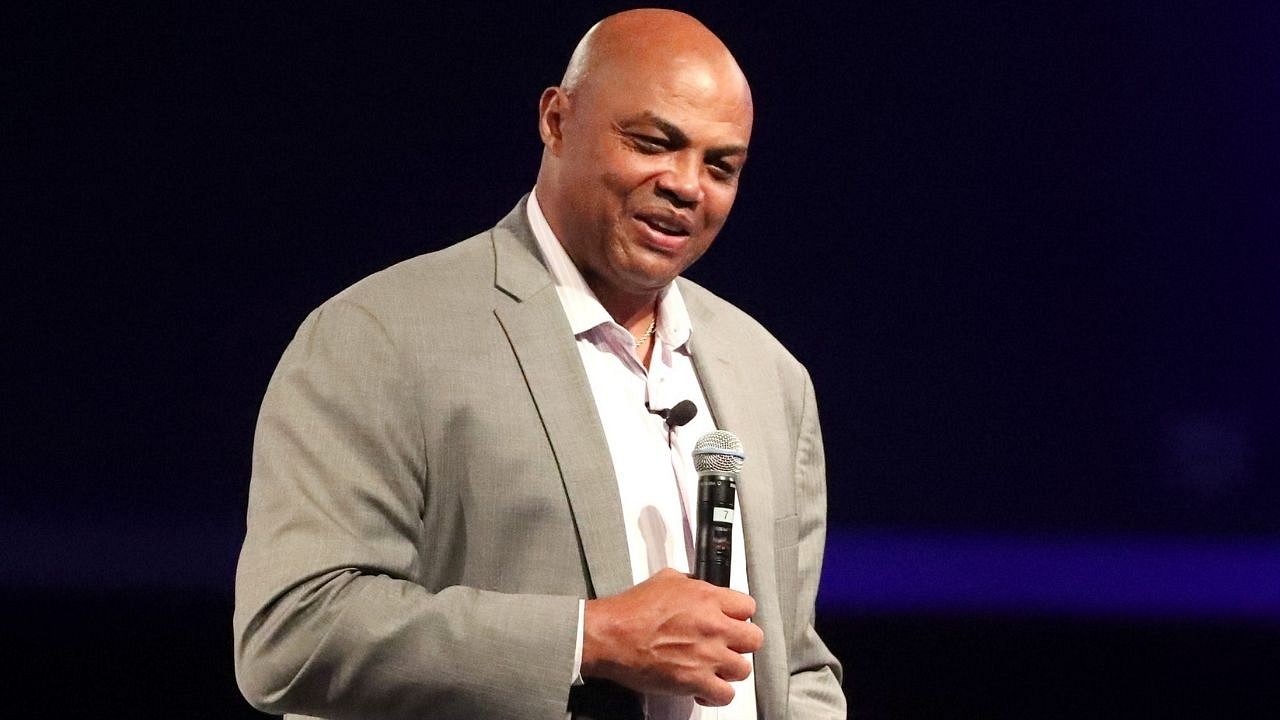 Charles Barkley is one of the most iconic figures in NBA history. The Hall of Famer is well known for his legendary NBA career and more recently for his role as an NBA Analyst.
Working with TNT on Inside the NBA, fans around the world have gotten to know The Round Mound of Rebound inside-out. Including some of his likes and dislike. Like his love for donuts.
In particular, Krispy Kreme Donuts. He is such a big fan, that Shaquille O'Neal and the rest of the Inside the NBA crew once decided to give him 53 dozen Original Glazed donuts for his 53rd birthday.
Also Read: After Kyrie Irving's Antisemitic Row, Shaquille O'Neal and Charles Barkley Join 'Shine A Light' Initiative Celebrating Jewish Festival Hanukkah
Charles Barkley received 53 dozen Krispy Kreme donuts from Shaq and the Inside the NBA crew on his 53rd birthday
It's not every day that you turn 53. It is a memorable birthday and one that you can never forget, especially if you are Sir Charles Barkley.
Back in 2016, the Chuckster celebrated his 53rd birthday. A huge milestone for him. One that was made even bigger when Shaquille O'Neal, Ernie Johnson, Kenny Smith, and the rest of the Inside the NBA crew got him 53 dozen Krispy Kreme donuts to celebrate the day.
A gift that left Sir Charles stunned and wondering what they would do with all that original glaze.
Behind the scenes of last night's epic doughnut prank 🍩😂 #HappyBirthdayChuck pic.twitter.com/1bJh43GEHm

— NBA on TNT (@NBAonTNT) February 19, 2016
A heck of a prank from the crew. A delicious one that was also quite an expensive one, to say the least. Although, given the crew's new contracts it's doubtful their wallets felt it.
Barkley and the Inside the NBA crew recently signed huge $100 million contracts
53 dozen Krispy Kreme donuts is definitely an expensive prank. But, it is one that will have no effect on the wallets of Charles Barkley and the crew. Why? Well, Sir Charles and the rest of the crew have agreed to a long-term $100 million deal to stay with TNT.
The entire 'Inside the NBA' cast has agreed to long-term contract extensions.

New management at Warners Bros. Discovery has shown a willingness to do what it takes to re-up with the NBA — and fend off deep-pocketed bidders Amazon and Apple.https://t.co/C9bXrX9cFZ

— Front Office Sports (@FOS) October 17, 2022
With that kind of money, they could buy their own Krispy Kreme franchise. Something that wouldn't be too far-fetched for Barkley. Shaq already owns one.
Also Read: "Friends Say I am an Idiot": Charles Barkley, Who Lost Over $30 Million in Gambling, Always Got Warnings When He Would be up $6-700,000
---
Share this article