Christian Wood, Victor Oladipo and John Wall get hilarious new nickname 'WOW', Rockets coach Stephen Silas laughs it off: "Is that a thing?"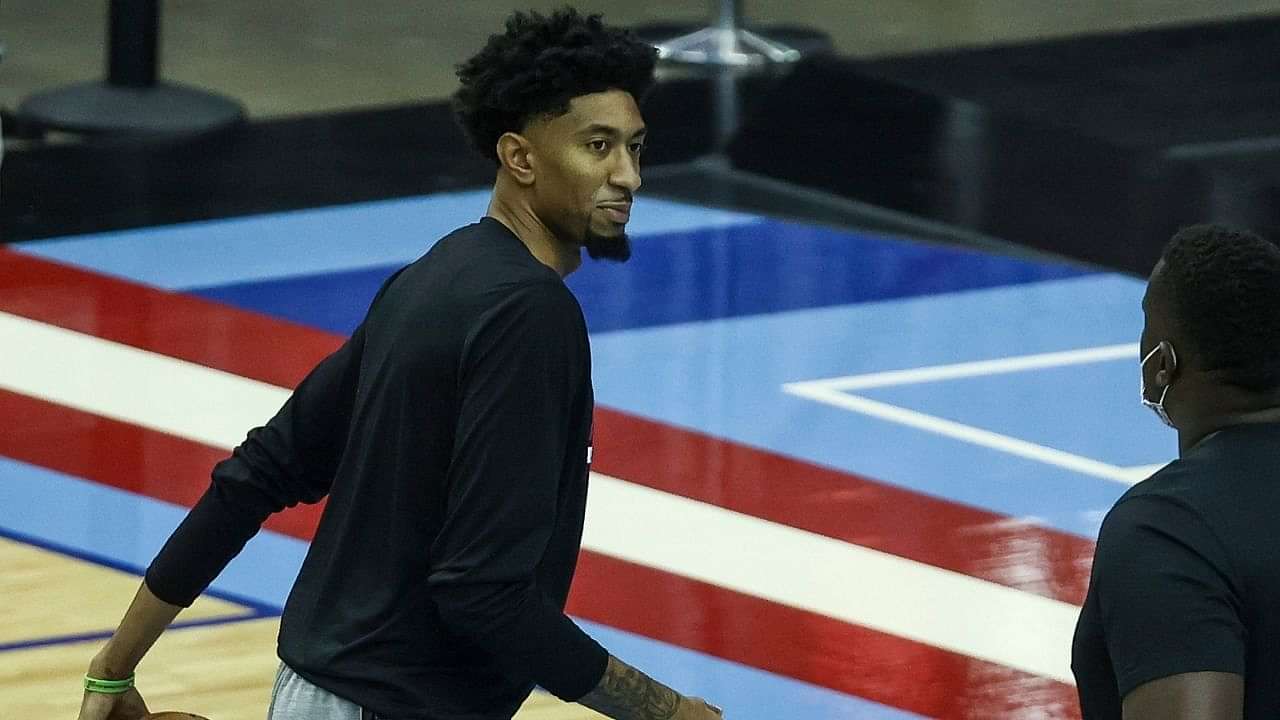 Rockets fans have come up with an acronym for Christian Wood, Victor Oladipo and John Wall that seems more like satire than real life – WOW.
Wood staged his comeback from a nasty ankle tweak for tonight's game against the Trail Blazers. He picked up right where he left off before the injury, netting 22 points and 12 boards in a 104-101 win. The Rockets seem to be gelling better than they did earlier on this season.
Their top 3 stars definitely have a huge role in this. Victor Oladipo and John Wall have struck a chord between themselves. Both these guards will be swinging for an All Star game appearance in one of the weaker guard fields out West in recent memory.
Also Read: "LeBron James can never say he's a friend of Minister Farrakhan": Shannon Sharpe passionately explains how standards for white and black athletes are different
Wood, on the other hand, is playing better than practically every big in the West not named Anthony Davis or Nikola Jokic. He's already one of the leading contenders for Most Improved Player honors this season. He could well cap it off with his first All-Star nod.
Stephen Silas responds to hilarious nickname for Wood, Oladipo, Wall trio
The Rockets came back from a 20-point deficit to the Trail Blazers to emerge with a 4th straight win on the bounce. This takes the team to an 8-9 record, and they're nearing their goal of making the playoffs with each game. They have the NBA's best defense over the past 15 days – ever since they traded Harden to the Nets.
Coach Stephen Silas was asked how he felt about this nickname WOW, and he responded as expected: "Is that a thing?"
Loading embed tweet https://twitter.com/Jonathan_Feigen/status/1354989943194574854?ref_src=twsrc%5Etfw
Also Read: "F**k your predictions": Rudy Gobert takes shots at haters like Shaquille O'Neal after Jazz overtake LeBron James' Lakers with 10 straight wins
Bolstered by their 3 new arrivals, the Rockets are now slowly becoming a force to reckon with. John Wall remains one of the best playmakers in the league. Victor Oladipo is slowly getting back to his 2018 levels of two-way play. The Rockets can be a real banana skin team in the playoffs if they're able to consolidate around their franchise players.
---