"Cry About It or Be About It!": Kobe Bryant Once Shared How He Coached Young Mambacitas To Use Their Loss As Their Motivating Factor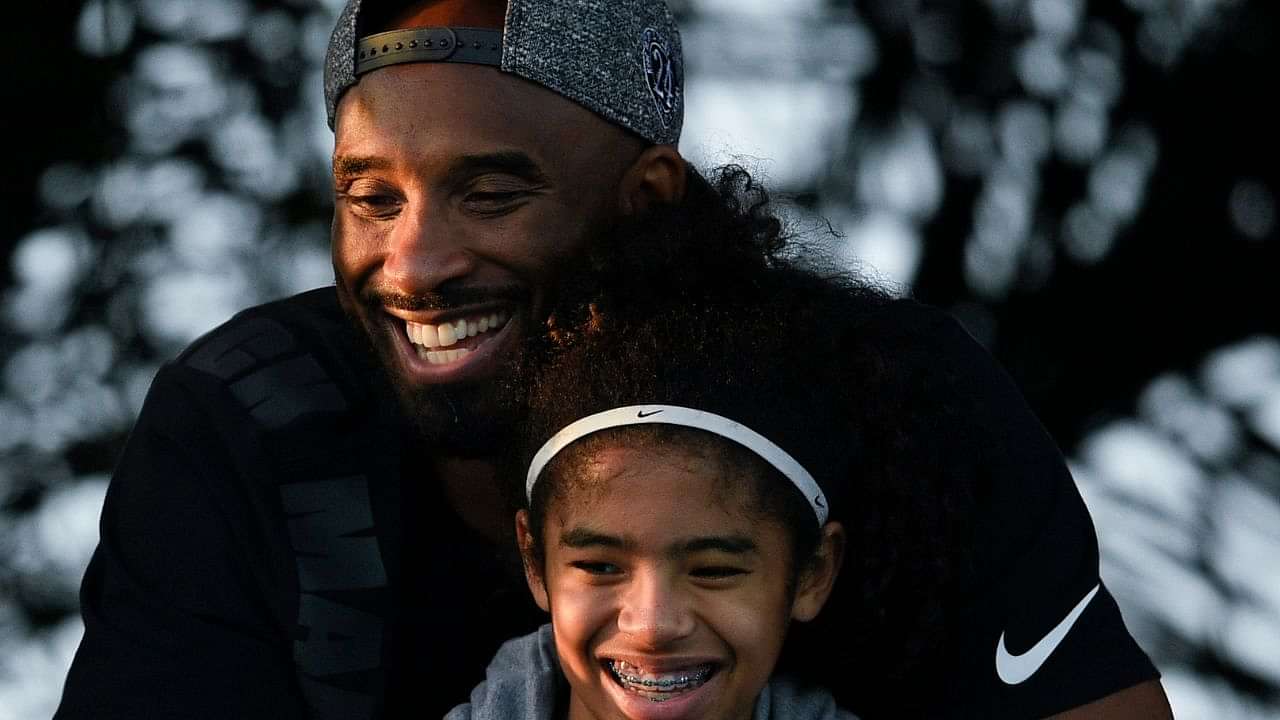 The passage to coaching in the NBA is different for each individual. It is common for former NBA superstars to drift around the league or the G-league before arriving at a job. Kobe Bryant, however, chose to be different in his path as a coach.
Bryant was as big an advocate of women's basketball as any in the mainstream. It even appeared that he had sowed the seeds to set his second basketball legacy in motion through his daughter Gianna Bryant before their tragic accident three years ago.
Bryant was overseeing his daughter's team and it was on one of their travels for basketball reasons that the unfortunate accident befell their way. The world was deprived of a voice for women's basketball and a prospective WNBA superstar.
Kobe was passing on his education in basketball in the most Kobe way possible. Gianna and her team were taught how to digest losses and move on to stronger tides. Motivating them to be legendary was part of the Black Mamba's MO with the young girls.
Also Read: "I Sat Between Kobe Bryant and My Brother. They're Both Gone": Jonah Hill Posts Emotional Goodbye to Black Mamba and Late Brother
Kobe Bryant asked his "little Mambas" to take a 4th place finish as motivation to do better.
Bryant had begun his coaching journey taking care of his little Mambacitas. The start may not have been very promising, though. The Black Mamba's team lost games by 20, 25, and 40 points and finished 4th in a tournament. A trophy was awarded to the team for winning 4th place.
This trophy served as Bryant's mechanism to drive his young team forward. Kobe asked them to look at it and seek motivation to overcome failure even it comes disguised as success. The Mamba taught them to not be satisfied with a pat on the back and to strive for greatness.
Loading embed tweet https://twitter.com/espn/status/1171298674565160961?ref_src=twsrc%5Etfw
The Lakers superstar asked his team to make sure the trophy reminded them of their failure to win the best available prize and to "cry about it or be about it". 
The young girls took to basketball more seriously than they ever had. The trophy and the legendary guard's guide on how to process defeat drove them forward.
Seven extremely dedicated basketball players came out of the whole ordeal. Kobe Bryant even put up a social media post acknowledging the effort they had put in. And as all NBA fans know, to earn the Mamba's praise was no small thing.
Loading embed instagram https://www.instagram.com/p/B2SC-p6nN2y/?utm_source=ig_embed&utm_campaign=loading
Kobe Bryant's "little Mambas" were on their path to success, beating old foes.
The Mambas seem to have heeded Kobe's advice too. Bryant's team, including daughter Gianna, had some scores to settle and were making headway too.
As Kobe himself made public, the kids were killing it. Some old foes were feeling the heat from the little Mambacitas. However the past may have been, the future was for the Mambacitas.
Loading embed instagram https://www.instagram.com/p/B2LE20QHYRA/?utm_source=ig_embed&utm_campaign=loading
The former Lakers' first venture into coaching was on the path to success. Unfortunately, unlike the entirety of his 20-year spell with the Lakers, this wasn't to be. That unfortunate flight from 2020 deprived the world of some key contributors to the future of basketball.
Also Read: Kobe Bryant Once Gave Insight Into Mamba Mentality, Shared GOLDEN Words To Deal With Self-Doubt
---