Despite a 1080 SAT Score, Kobe Bryant Once Revealed Why he Decided to Pass on College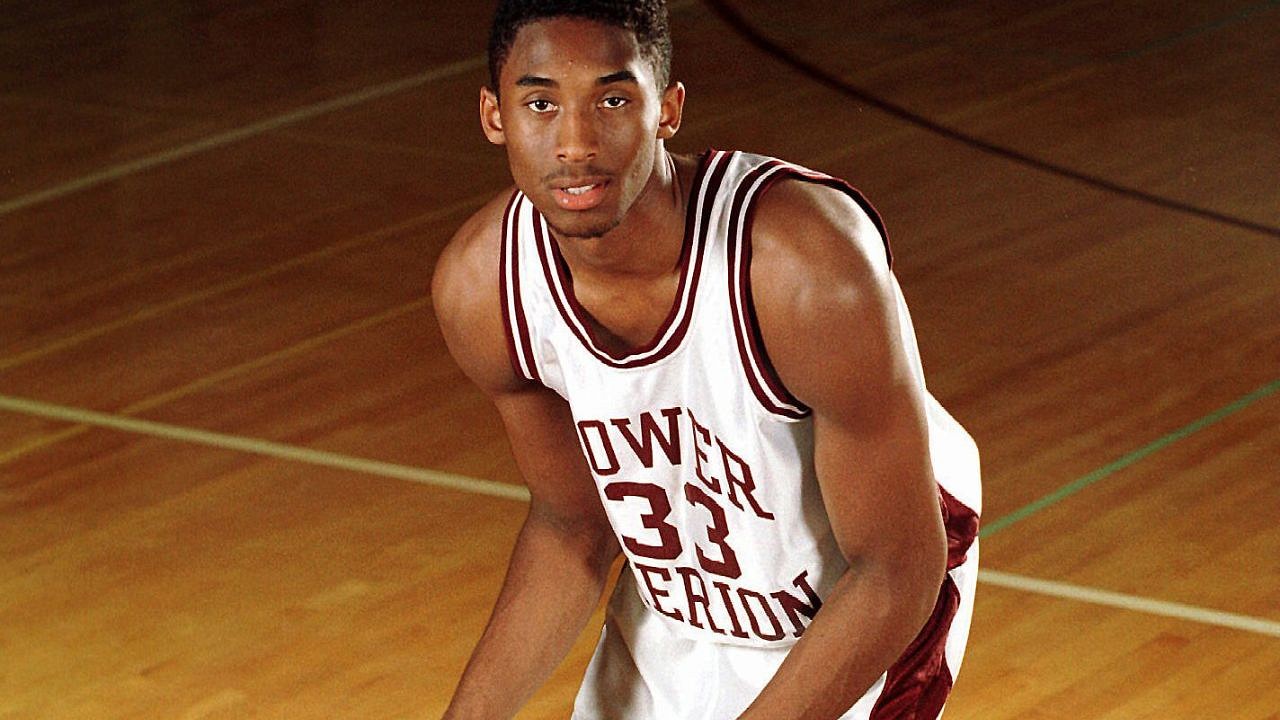 The next big thing in the NBA post-Michael Jordan's reign in Chicago, Kobe Bryant had all eyes on him. Drafted straight from high school, the Black Mamba was selected as the 13th pick in the iconic class of 1996. However, one couldn't be fooled by his tender age, given his talent and skills.
At the time, many were surprised by the Lakers rookie's decision to give college a pass. A Philadelphia native, Kobe attended his early education at Lower Merion High School, playing for the varsity basketball team as a freshman.
A Gatorade National Player of the Year and First Team Parade All-American, Kobe attracted the attention of top college recruiters, including Duke, Michigan, and North Carolina. However, the 6ft 6″ guard would shock everyone with his decision to forgo college.
Also read: "Fourth-grade math problems when I'm helping my daughter": When Kobe Bryant hilariously revealed the only instance where he would have to use Google
In an old clip, Kobe once explained his reason for the decision, calling the NBA a challenge and thrill while suggesting the idea of summer school.
Kobe Bryant reveals the reason behind skipping college in the clip below.
A high school sensation, Kobe was in no mood to waste any of his prime deciding to make himself available for the pros, being the 4th player in league history to do so. Thus when asked about his decision, the Black Mamba replied the following.
"I just saw the NBA being such a challenge and such a thrill for myself, but at the same time, I could still play in the NBA and still get my education," said a teenage Bryant.
When asked how could he do that, "Summer school," replied the budding basketball star.
Another interesting fact here was Kobe's 1080 SAT score, as per Wikipedia. Thus the Lakers MVP was an all-rounder from the very beginning. Nevertheless, the Mamba decided to go ahead with his decision, something he would never look back upon, given his stellar career.
Kobe Bryant was wise even at age 17-years-old.
Imagine having one's parents co-sign their NBA contract due to being underage. Kobe was a special talent, who understood he was meant for the bigger stage. Though his decision of forgoing college had many amazed, the Mamba remained confident.
And didn't the risk pay off? making Kobe one of the greatest players ever. The Lakers superstar soon became the face of the league, inspiring a host of generations.
Also read: Kobe Bryant rates Lower Merion High School PG higher than Steve Nash!
---
Share this article