"Devin Booker dropped 36 on Ben Simmons' head after stealing Kendall Jenner": Suns fans react to their star guard's outing in win over Sixers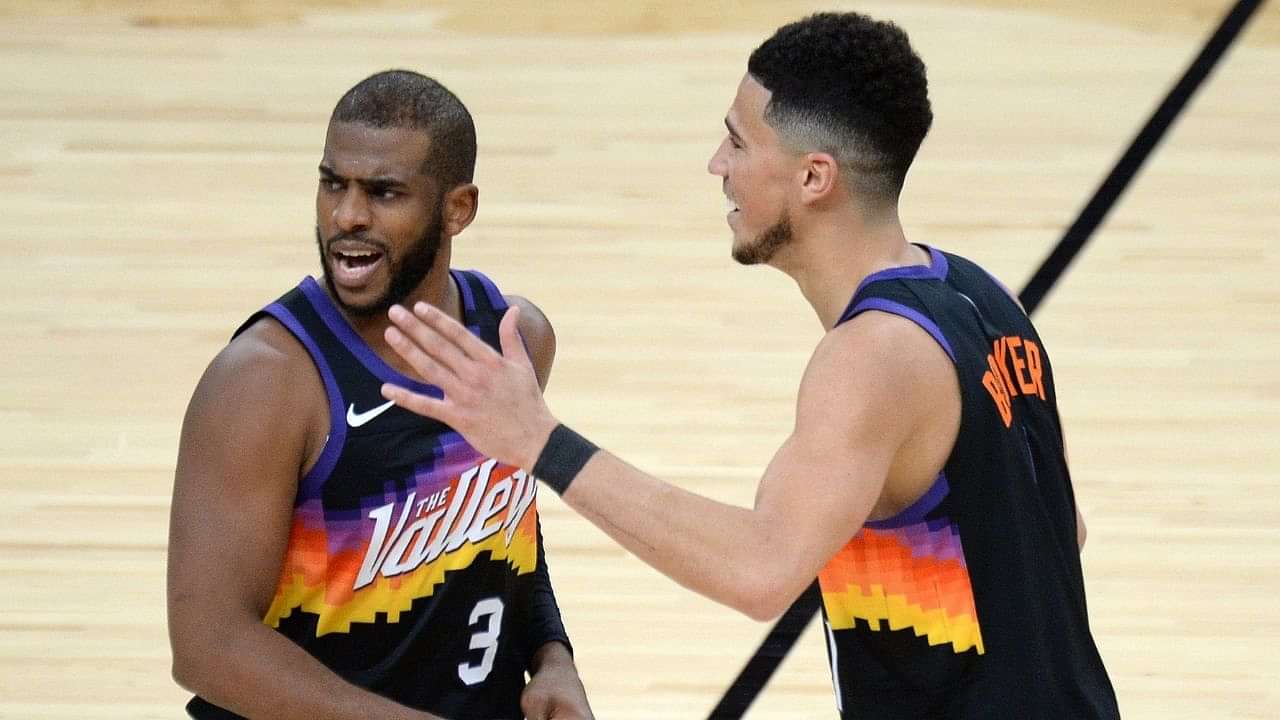 Devin Booker led the Suns to a win over Ben Simmons and the Philadelphia 76ers last night. The Internet is abuzz with Kendall Jenner's ex.
The Suns are back on track after stuttering midway through this year's campaign. They started the season off with a 6-1 streak, but then slumped to 8-7. They're now 17-9 on the season, closing in on the 3rd seeded Clippers (they're 1 game behind the Los Angeles team).
The arrival of Chris Paul has taken a ton of pressure of Devin Booker's shoulders. The 2020 NBA All-Star is practically locked into his second successive selection for the annual festivities. CP3 has been bringing the best out of Deandre Ayton, who's averaging career highs across the board.
Also Read: "Playing in Michael Jordan's house never gets old": Clippers' Lou Williams explains how much of an honor it is to play at United Center after win against Bulls
After Phoenix's win on their homecourt last night, they're now ahead of the rest of the field in the hunt for a top-4 seed.
The internet trolls Ben Simmons after Devin Booker drops 36 in win
Kendall Jenner and her association with the two star guards on show last night did not go unnoticed on NBA Twitter. Jenner has also dated Blake Griffin in the past.
She got together with Ben Simmons over the summer of 2018. The two dated on and off for around 2 years before Kendall announced that they were no longer together. There were calls all around that this was a grudge match for both of them.
Loading embed tweet https://twitter.com/DrGuru_/status/1360718708038115332?ref_src=twsrc%5Etfw
Loading embed tweet https://twitter.com/Solentos/status/1360715648637272069?ref_src=twsrc%5Etfw
Loading embed tweet https://twitter.com/blakekimball/status/1360714649537142785?ref_src=twsrc%5Etfw
Loading embed tweet https://twitter.com/big_business_/status/1360716468225253382?ref_src=twsrc%5Etfw
Also Read: "It's killing Klay Thompson not to be out there": Warriors star has a heart breaking reaction as Kevin Durant and co are blowing Stephen Curry's team off the court
---