"Doesn't LeBron James Deserve Blame For Lakers' Losing Record?": Skip Bayless Questions 4x Champ's Winning Intention, NBA Twitter Defends its King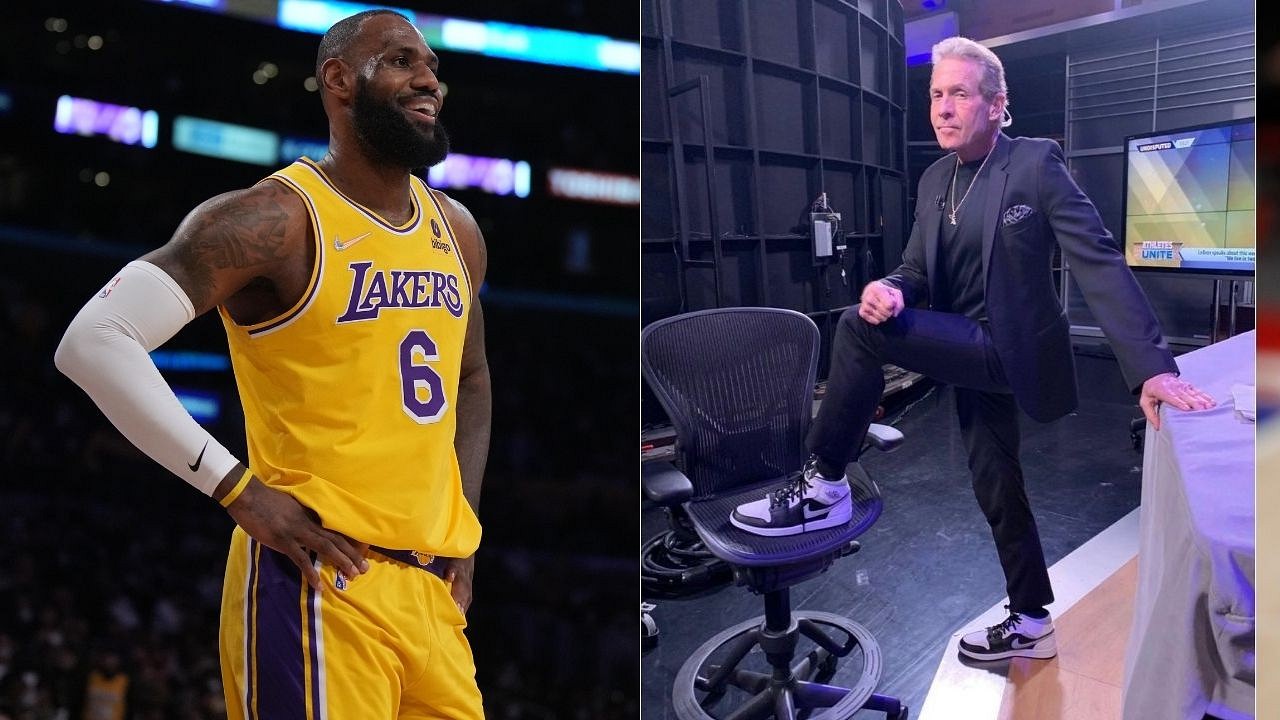 There is one thing more certain than the sun rising tomorrow, Skip Bayless religiously criticizing LeBron James either on his show or on Twitter and at any space where the FS1 analyst has a presence.
Recently, having gone through a rough patch with his Undisputed show partner and NFL legend Shannon Sharpe, some people expected him to lay low for the moment.
But whoever knows Skip knows one thing this 71-year-old journalist, who is one of the best-paid sports media personalities on the planet, would never do, is back down. Whether it is right or wrong (which he must never be in his court of law) Bayless goes on.
And he is certainly not missing out on unnecessarily reprimanding the Lakers' 38-year-old who is giving it all in his 20th year in the NBA.
Also read: LeBron James' Son, Bronny James, the Only Remaining Top-50 Recruit has Offers From 9 Colleges 
Skip Bayless comes up with another unnecessary LeBron James thrashing
Being inconsiderate is one thing, and being Skip Bayless is the whole next level. This man owes his entire career to one man and one man only – LeBron Raymone James.
And when that man is on his way to creating history by becoming the NBA's #1 scorer of all-time, he cannot be wise enough to give him his due space and speak his mind.
Skip got on to Lakers' MVP again and claimed his chasing the record is the reason for the Purple and Gold team's losing record.
LeBron says he won't feel right about passing Kareem if the Lakers aren't winning. Doesn't he deserve some of the blame for the Lakers' losing record? Now on @undisputed

— Skip Bayless (@RealSkipBayless) January 11, 2023

Also read: LeBron James to Team up with Stephen Curry and the Warriors? NBA Exec Makes Astonishingly Wild Claim 
NBA Twitter lashed out at Skip Bayless
Looks like nothing can really get past Skip's one-dimensional thinking. As James' big games in four of the Lakers' last six outings have brought them 4 out of their 19 wins.
And in total, their 14 victories have come when the 4x NBA Champion scored 26 or more points. If that doesn't speak for itself, NBA Twitter told him the same in other words.
Skip you gotta get a new target bud. It takes your credibility away every time he proves you wrong. He will again. It's ok. You still have time to apologize.

— ᴀ$ᴀᴘ (@AlexNavidi) January 11, 2023
29 8 7 on the season. Losing has nothing to do with Anthony "Street Clothes" Davis always being out, hard to win games when starters are always missing games. How many starting lineups has the team had this year (not even halfway through the season)? 🤷‍♂️

— Cornpop Jones (@theoriginal_jz) January 11, 2023
Bros career is eroding right in front of our eyes. It's beautiful

— Wayne4PRESI (@bigpft5l) January 11, 2023
Some teased him by bringing in Shannon.
— BeHonest (@truthisfree99) January 11, 2023
Also read: "You See What LeBron James Did To the Hawks & the Kings?!": Shannon Sharpe Defends Lakers Star For Missing Clash Against Nuggets
---
Share this article