"Domantas Sabonis or Lauri Markkanen over Zion Williamson": Shannon Sharpe Expresses Discontent With NOLA Forward Being Named All-Star Starter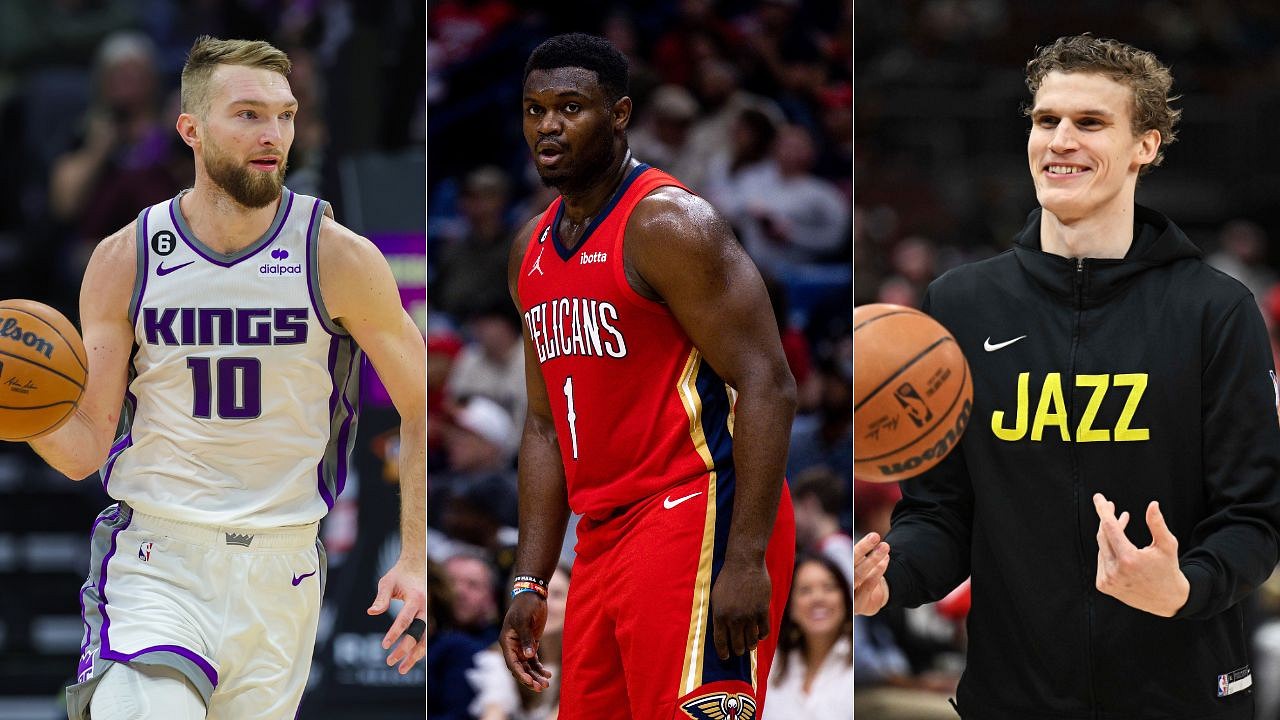 After missing out on the entirety of the previous season, Zion Williamson has been extremely sensational in this campaign. Yes, the former Duke Blue Devil is currently suffering from a right hamstring strain. However, prior to the Pels-Sixers clash, the 6-foot-6 forward was playing some of the most dominant basketball in the entire league.
While leading the New Orleans Pelicans to a top 4 team in the West, the 2019 draft's 1st pick has been averaging 26 points, 7 rebounds, and 4.6 assists per game.
As a reward, Zanos was selected as one of the three Western Conference frontcourt All-Star starters.
Making his 2nd #NBAAllStar appearance… Zion Williamson of the @PelicansNBA.

Drafted as the 1st pick in 2019 out of Duke, @Zionwilliamson is averaging 26.0 PPG, 7.0 RPG and 4.6 APG for the Pelicans this season. pic.twitter.com/f439Te1Lrd

— #NBAAllStar (@NBAAllStar) January 27, 2023
Also Read: NBA Twitter Questions Domantas Sabonis & Lakers Big's 'All-Star Starters' Snub
Shannon Sharpe reacts to Zion Williamson being named All-Star starter
Being ranked 3rd in player votes & 4th in media and fan votes, with a weighted score of 3.75, the 22-year-old Pels forward got a 2nd All-Star nod and the first one as a starter.
Williamson has been exceptional this year, however, his selection as a starter has come as a surprise to many. Being sidelined owing to injuries, the southpaw has played merely 29 of the team's 49 games.
Shannon Sharpe, who generally is a huge Zion fan, was of the thought that the 284-pound highflyer didn't play enough to earn the honours.
On the recent episode of "UNDISPUTED", the 54-year-old analyst stated that he'd rather have Domantas Sabonis or Lauri Markkanen start over the 4th-year youngster.
"Zion making it after just playing 29 games. I would've taken Sabonis. He's averaging 18 points, he leads the league in rebounding at 12.4, and 7 assists a game. And he's shooting 60%  from the field and his team is third in the west. Or Lauri Markkanen – 24.5/8.7 on 52% shooting, 43% from 3-point line. I can't take a guy that's played 29 of 49 games. Sabonis or Markkanen should've definitely started over Zion."
.@ShannonSharpe's biggest problem with the NBA All-Star starters:

"I would've taken Sabonis or Lauri Markkanen over Zion. I can't take a guy that's played 29 out of 49 games." pic.twitter.com/Izj4uYYDNH

— UNDISPUTED (@undisputed) January 27, 2023
Can Lauri Markkanen and Domantas Sabonis get selected as All-Stars?
Domantas Sabonis and Lauri Markkanen are among the most improved players in the league.
While the former is one of the biggest contributors to the Sacramento Kings being 3rd in the West, the latter, despite the team's recent losses, was the reason behind the Jazz's fantastic 10-3 start.
Both the European players are putting up some ballistic figures. While Sabonis is averaging 18.4 points, 12.4 rebounds, and 7.3 assists, the Finnish forward is putting up 24.8/8.7/1.8.
Markkanen and Domantas are ranked 5th and 6th among Western Conference front courts, respectively. Clearly, there is a huge chance we see both of these stars suit up for the prestigious exhibition game.
Also Read: Who Are 2023 Salt Lake City NBA All-Star Game's Biggest Snubs From Starting Berths?
---
Share this article