"I was like oh s**t!": Shaquille O'Neal Recalls how Michael Jordan Induced a Fear in Him From his First Game in the NBA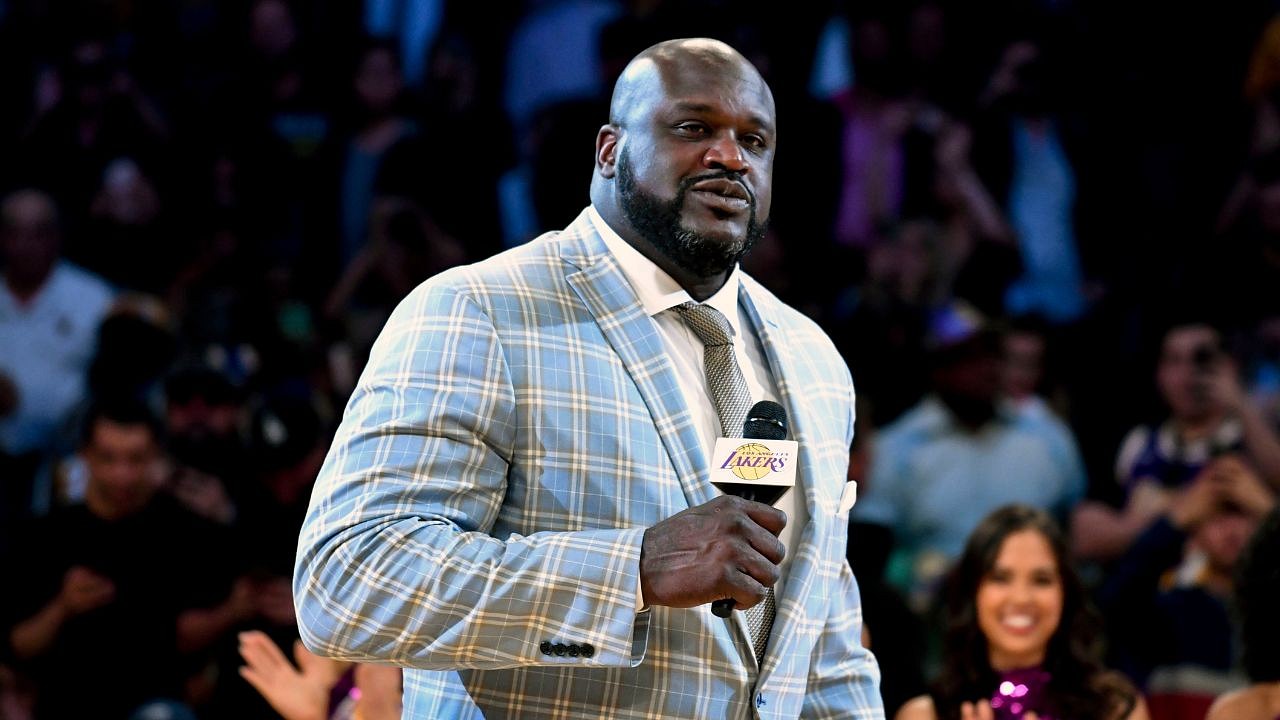 Shaquille O'Neal, who has borne firsthand witness to some of the basketball players indulged in the 'Greatest of All-Time' conversation, has given his thoughts on the matter. To him, Michael Jordan is the premier, no one else.
The GOAT conversation will perennially cause a divide between some of the staunchest patronages in the game of basketball. While a prominent aspect of the argument is up for debate, there is a united front concerning the players involved in the dispute.
Older generations believe that Kareem Abdul-Jabbar is undisputedly the greatest due to his sizeable achievements and influence on future generations. While the latter generations of the 1980s and 1990s are convinced that Michael Jordan is undeniably the greatest.
Thanks to his role in redefining the term 'athleticism' and his role in transcending the sport forever, with his expertise in scoring the mid-range jump shot. The generations that have followed since have placed the King, LeBron James, on the throne for his all-around basketball abilities.
But, Shaquille O'Neal's insight into why he believes Jordan will be the greatest has stirred debates. He shared how Jordan instilled fear in him, unlike anyone else, which led him to label him as the greatest.
Also read: Is Devin Booker Playing Tonight vs Hawks? Suns Release Injury Report for Youngest 70-Point Scorer 
Shaquille O'Neal brands Michael Jordan as the GOAT
O'Neal made his advent in the NBA in 1992. As such, he could witness just how incredible Jordan was at the time, as the six-time NBA champion was entering his stride.
Diesel witnessed just how remarkable and formidable Jordan was in person. From being an admirer and a fan to being a recipient of his greatness, O'Neal had experienced it all.
So evidently, he hails Jordan as the greatest, which he revealed in an interview with Logan Paul on his podcast. O'Neal said:
"Listen, Jordan was the greatest, in my opinion. He's the only man that had me terrified on the court because I went from high school admiring him, college admiring him, and then he's right there in front of you. All the sh*t you see on your poster, he's doing it in real life. Like he came by me so fast sometimes, I was like 'Oh sh*t, Mike?'..Yea, I was terrified."
 

View this post on Instagram

 
The four-time NBA champion asserted that James would break Abdul-Jabbar's record and that he would be lying waiting for the next batch of arguments.
He continued:
"LeBron will pass up Kareem and I can't wait to hear everyone's opinions"
Although O'Neal shared the floor with James, it was during the twilight years of his career, while the King was yet to figure out his path. Four championships later, the King will undeniably have a stellar argument for his case when he passes Abdul-Jabbar.
Also read: "He Just Pulled The Anti-Nick Young": NBA Twitter Reacts to Lakers Guard Dennis Schroder's Nonchalant Half-Court Buzzer Beater
The GOAT debate: Just how good was Michael Jordan
While the GOAT debate is always down to an individual's preference and opinion, specific arguments can be made to magnify a player's claims. For Kareem Abdul-Jabbar, it will be his signature sky-hook shot combined with his six NBA championships and five NBA MVPS.
For LeBron James, it will be the plethora of individual and collective accolades he has amassed so far in a 20-year span, which is set to continue. Therefore, centering his argument around longevity and durability.
On the other hand, Jordan has an immaculate NBA Finals record of six appearances and six victories. Not to mention his role in transforming the way the game is approached.
But perhaps, his greatest argument will be his ability to have instilled fear in his opponents. A talent like none other.
Also read: "Luka Doncic has figured out the NBA": Kevin Garnett Is In Awe of Mavericks Star, Backs Him as MVP
---
Share this article