Have Marcus Jordan and Larsa Pippen Finally Moved in Together? Michael Jordan's Son Posts Telling Dog-Walking Video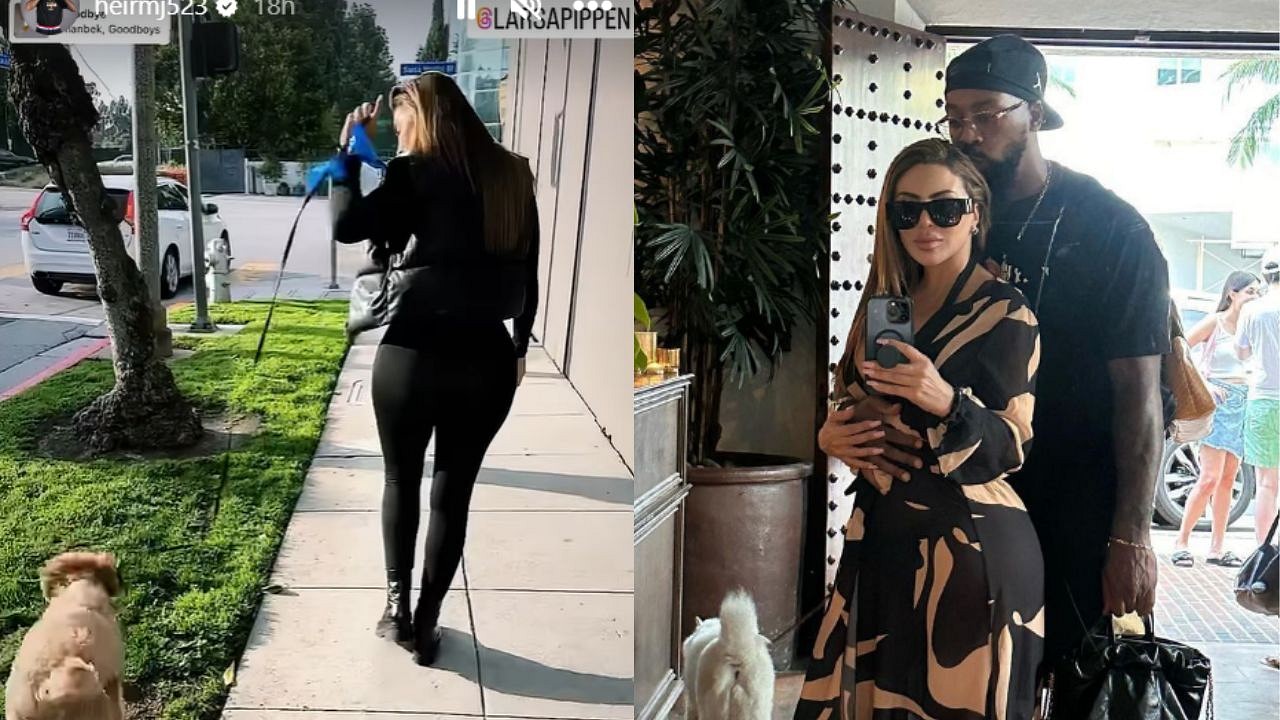 Larsa Pippen and Marcus Jordan are the talk of the town. Their relationship has become perhaps the most gossiped-about thing in the NBA community. In all fairness, it is extremely rare for an NBA star's wife to marry her husband's teammate's son. When the NBA players involved are Scottie Pippen and Michael Jordan, the world is bound to gossip.
Of course, we do not condone the publicizing of a private relationship. But considering Larsa Pippen's recent interviews, it hardly feels like a private matter anymore. She has been talking about Marcus and her relationship everywhere and has shared some extremely intimate details about her life and her partners.
In her latest interview, she came out and claimed she has been having s*x four times a day for the last 23 years. Now, in light of her interview, Marcus Jordan posted a story that may suggest the two are already living together.
Are Marcus Jordan and Larsa Pippen living together?
In all fairness, there is no substantial information on whether they have already moved in together. Despite being so open in her interviews, Larsa is yet to reveal whether she has moved in with Michael Jordan's son. However, a story posted on Marcus Jordan's Instagram today suggests they may be living together already.
Marcus, in his Instagram story, shared a video of Larsa Pippen walking her dog. The two walking the dog together is likely a hint of the latest evolution in their bond. In addition, Marcus's most recent Instagram stories feature his 48-year-old girlfriend regularly. Now that they are even walking the dog together, it is hard to imagine Marcus and Larsa living separately.
That being said, this is still speculation. Neither of them have acknowledged or confessed to moving in together yet. But, to be fair, with the appetite Larsa has for physical intimacy, it's hard to imagine Marcus living away from her.
What did Larsa say about her s*x life?
Real Housewives of Miami just released part 2 of the reunion finale. Larsa revealed much about her intimate life in it. She made shocking revelations about her relationship with Scottie Pippen and likely Marcus Jordan. The 48-year-old claimed:
"I've always had sex like 4 times a night. I've sex 4 times a night every night, I never had a day off for 23 years. We never spent time away from each other. Like, we had a private plane."
It's hard to comment on this. Maybe Larsa is exaggerating about her relationship with Scottie. Or maybe it is true. In any case, this will surely not be the last shocking Larsa interview.
---
Share this article