"I Didn't See it Michael Jordan, But I Believe You!": When 14x All-Star Convinced Referees to Call a Foul Just on His Word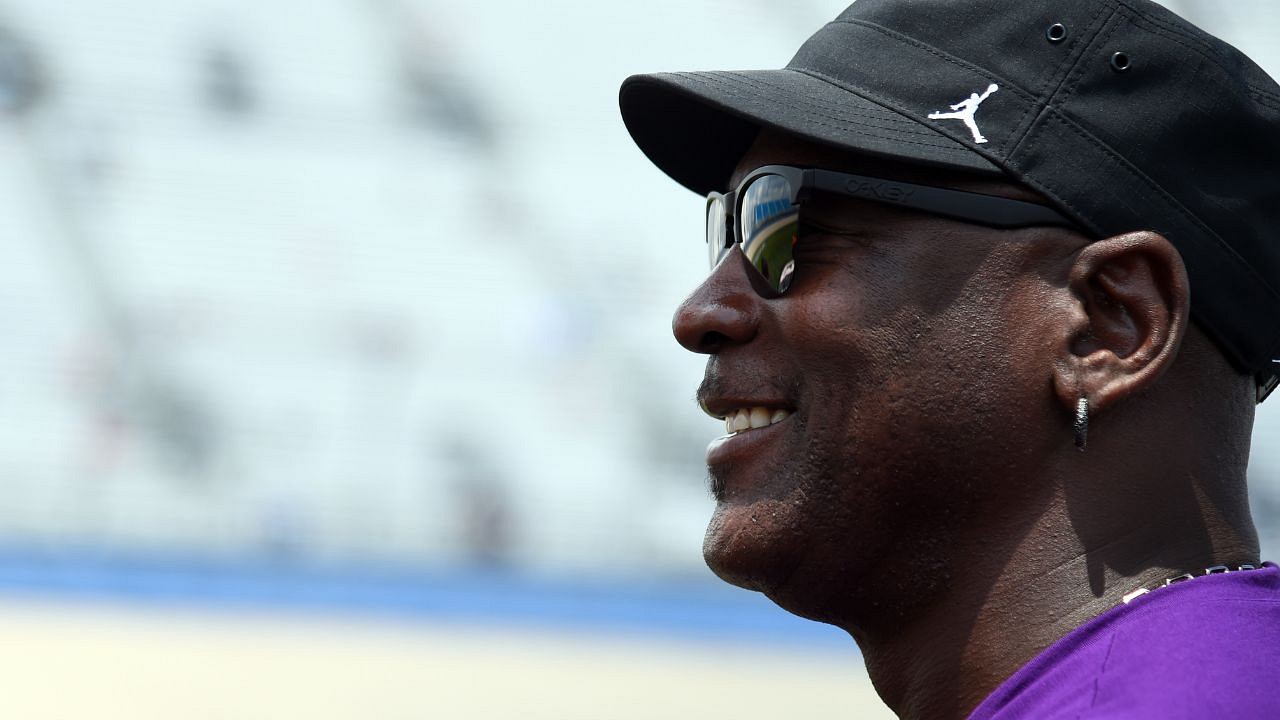 Associating the divine with sportsmen is common across sports and the NBA is no exception. Professional athletes do tend to bring "normal" human beings off their seats with exceptional athletic feats.  "Black Jesus" Michael Jordan is arguably the greatest example off the board in drawing such divine parallels from his peers.
The former Chicago Bulls superstar was a worldwide phenom who elevated the sport of basketball to new heights. A 6-0 NBA Finals record, two three-peats, and one of the greatest resumes in all of sport are proof of his "divinity".
Also read: "I feel like I still have some ear damage": Jasmine Jordan Recalls an Electric United Center When Michael Jordan was About to Win his 6th Title
With such status, obviously arises some perks. "Superstar" treatment by referees is often a topic of controversy in the league. There is constant talk around league circles about how most marketable "superstar" labeled athletes get favorable treatment from officials.
And sometimes, it is arguable that the critics do have a point. Michael Jordan gave the world an anecdote that arguably fueled such theories to a fever pitch. It isn't often that a 14-time All-Star approaches a referee for a foul call, and the referee's response was indicative of his respect for MJ.
Michael Jordan got a foul called on an opponent for a play the referee didn't see.
Although MJ is forever remembered for his time with the Bulls, this particular incident took place while he was playing for the Washington Wizards. After his second retirement, MJ returned to join the Washington Wizards and continued to record impressive numbers. Albeit in a poor team.
The league and its marketability always shot up with MJ around, and it was no different this time around. His Airness was still the top dog in the league and "superstar" treatment wasn't new to him.
 

View this post on Instagram

 
Michael Jordan felt he was fouled on a play and approached the referee regarding the same. MJ made his case for being fouled, and the referee gave the call in his favor – despite not seeing the foul.
"I didn't see two hands, Michael. But I'll believe you" responded the referee, to Jordan's plea. Privileges only the biggest star in all of basketball could claim, one might say.
Of course, this was merely the most obvious instance of superstar treatment afforded to Jordan. But it was definitely not the first time. The "Bad Boy" Detroit Pistons have made the case against such treatment afforded to His Airness on multiple instances.
Joe Dumars and Isiah Thomas have spoken out about the favorable treatment Jordan got.
The Detroit Pistons' legendary backcourt had to deal with a fair share of Jordan during their time in the league. And although they did achieve more success than most against Black Jesus, they still had their issues to raise.
Dumars and Isiah on separate instances have remarked about the preferential treatment Jordan was subject to. Dumars even said that MJ doesn't need the referee's help to assert himself in games and that the rules didn't have to be bent to accommodate his talent.
Thomas also has gone along the same lines while describing the refereeing around MJ. Zeke has spoken about how the league and the referees conspired to get Jordan better looks at the rim in particular. The duo clearly weren't fans of the Jordan experience, especially with referees.
Also read: "NBA changed all the rules so Michael Jordan could dunk": Isiah Thomas Reminisces the League Changing its Ways to Promote the Marketing Around MJ
---
Share this article