"I Hate Y'all!": Charles Barkley Confesses 'True Feelings' on Inside the NBA After Getting Snowed on 'Let It Snow'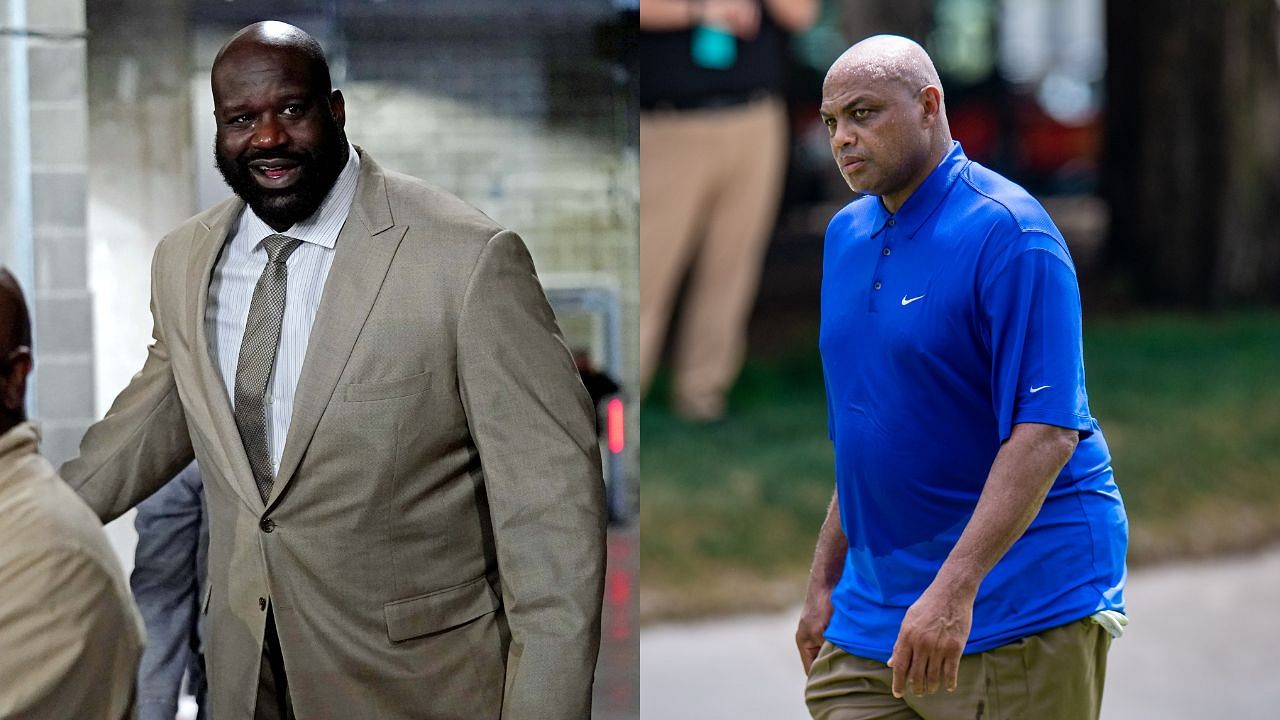 Shaquille O'Neal may be funny, but Charles Barkley is unequivocally the star of Inside the NBA. The man's attitude, jokes, and most importantly, his 'analysis' have given him a mascot-like position on the show.
With that type of position come a lot of perks, like most of the show's fanbase absolutely adoring you. However, the downside of it… well, it'd have to be the kind of thing that happened to him during the most recent episode of the show.
Let's dive right into it, shall we?
Also Read: "Stephen Curry creates off the dribble like a motherf***er": $50 million Worth Podcaster Breaks Down Why the Warriors Need 4x Champ
Charles Barkley feels the cold in his bones as Boyz II Men's music soulfully plays in the background
Right now it's that wonderful time of the year that many wait for.
Along with the joy of receiving presents, you have most TV shows looking to release Christmas specials that are especially wacky, leaving fans in splits.
And of course, not to be excluded from that notion, TNT's Inside the NBA pulled this on their beloved Charles Barkley.
LET IT SNOW, CHUCK ⛄️🤣 pic.twitter.com/J9Tzv9gfRk

— NBA on TNT (@NBAonTNT) December 21, 2022
Now, it's unclear whether that is real snow.
But, given the shenanigans the Inside Guys have pulled during their time on the air, the concept sure doesn't seem farfetched.
We sure hope poor Chuckster brought some extra warm clothes with him.
How did Twitter react to this?
As is almost customary within the NBA community, always have something to say about everything that goes on. And of course, this incident was never going to be an exception.
It was at this moment…. pic.twitter.com/xBLB6IkLlC

— Kyle J. Ruggs (@K_Ruggs) December 21, 2022
When you knew it was over. pic.twitter.com/6pgWsf5ftf

— Chris Reed (@ImChrisReed) December 21, 2022
chuck was too til he saw the stuff comin down 💀

— antonyo / jojo 🫶🏽 (@whosantonyo) December 21, 2022
I love everything about this show and when they do something to Chuck and they all laugh is funny but it's always more funny to me when you hear people in the studio laughing.

— 1.21JW (@juslaughandlove) December 21, 2022
As always, the reactions couldn't be funnier.
Also Read: "That's an Importance for the Pelicans' Season": Zion Williamson-Brandon Ingram Chemistry is the Key Says Shams Charania
---
Share this article