"What's Up?": Shaquille O'Neal Shares What He'd Email Kobe Bryant One Last Time if He Had a Chance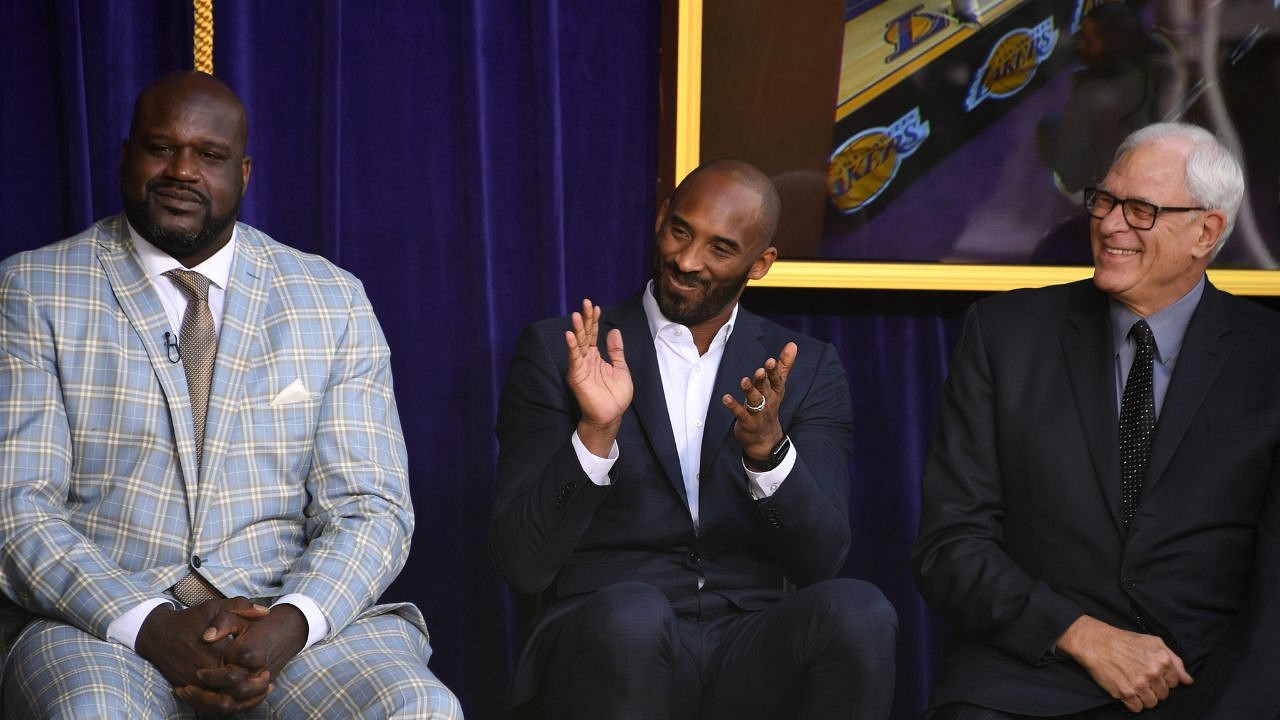 Kobe Bryant's death has had a lasting impact on innumerable people worldwide. But arguably, most of all, Shaquille O'Neal provided an intriguing response when asked about what he would say in a hypothetical email to Bryant and provided a rational answer for his reasoning.
Bryant passed away on 26th January 2020 from a helicopter crash. The accident wound up consuming the lives of Bryant, his 13-year-old daughter Gigi Bryant and seven other people. Needless to say, the world was distraught.
As the larger collective mourned his untimely demise, O'Neal was one of the few individuals who were significantly astounded and shell-shocked. Chiefly due to the nature of their relationship.
Although they were on good terms at the time of Bryant's passing, there once existed a period of time the pair were sour with each other. Principally due to their differences on the court. Nonetheless, following both of their retirements, the pair made peace.
The four-time NBA champion has spoken fondly of his memories with the Black Mamba in the years since Bean's passing. However, at long last, he has revealed the message he would convey to his former teammate if he was provided the opportunity to do so.
Also read: Who are the Coaches for NBA All-Star Games?
Shaquille O'Neal shares his hypothetical final message to Kobe Bryant!
The NBA made its way to the middle east and, more specifically, UAE, for a couple of pre-game fixtures, preliminary to the opening of the season's campaign. And Diesel was undeniably a part of the crew that traveled to Abu Dhabi.
His fame and notoriety know no bounds, making him a cherished figure worldwide. While he was in the capital, the former NBA MVP provided an interview with Emirati entrepreneur Anas Bukhash.
Amongst several notable topics, one that stood out was their discussion regarding Bryant. Shaq was asked if he had the chance to E-mail Bryant anything now, what would it be. To which O'Neal disclosed and said:
"Whats up?..Thats it. Cos I know who he is. I know his family. He was with me from 18 to what, 26? Just hi. I know a lot of times we have a lot going on, and we forget the simplest things…I wish I would've just, hey man, how you doing? What's up?" 
O'Neal's perspective is as raw and genuine as it can get. It provides us insight into how strenuous and dynamic the lives of professional athletes are, and it's an intriguing approach from Diesel's end.
Alas, it showcases the authenticity of the relationship between the two.
Also read: Is LeBron James Playing Tonight vs Nets? Lakers Release Injury Report On 2023 All-Star Game's Leading Vote Getter
The Shaq-Kobe duo!
Despite the numerous obstacles between the two, which hampered their collective success, the pair were still a presiding force on the court. In eight years, the duo captured three NBA championships. The three made for the coveted three-peat from 2000-2002.
If only they had not fallen out in retrospect, Bryant reckoned that they were in pole position to capture at least a couple more. In spite of the hypothetical scenarios, when they did share the floor together, it made for magic.
O'Neal and Bryant's chemistry laid the blueprint for just how successful and influential a guard and a 'Big Man' combination could prove. It was unquestionably a recipe for success, which several NBA franchises have adhered to since.
Also read: Zion Williamson is Flabbergasted and Dumbfounded as Giannis Antetokounmpo Throws Down a Vicious Dunk Over his Pelicans
---