"I spent $3000 on Michael Jordan's used credit card": A fan of the Bulls legend takes to Twitter to show off 'GOAT' memorabilia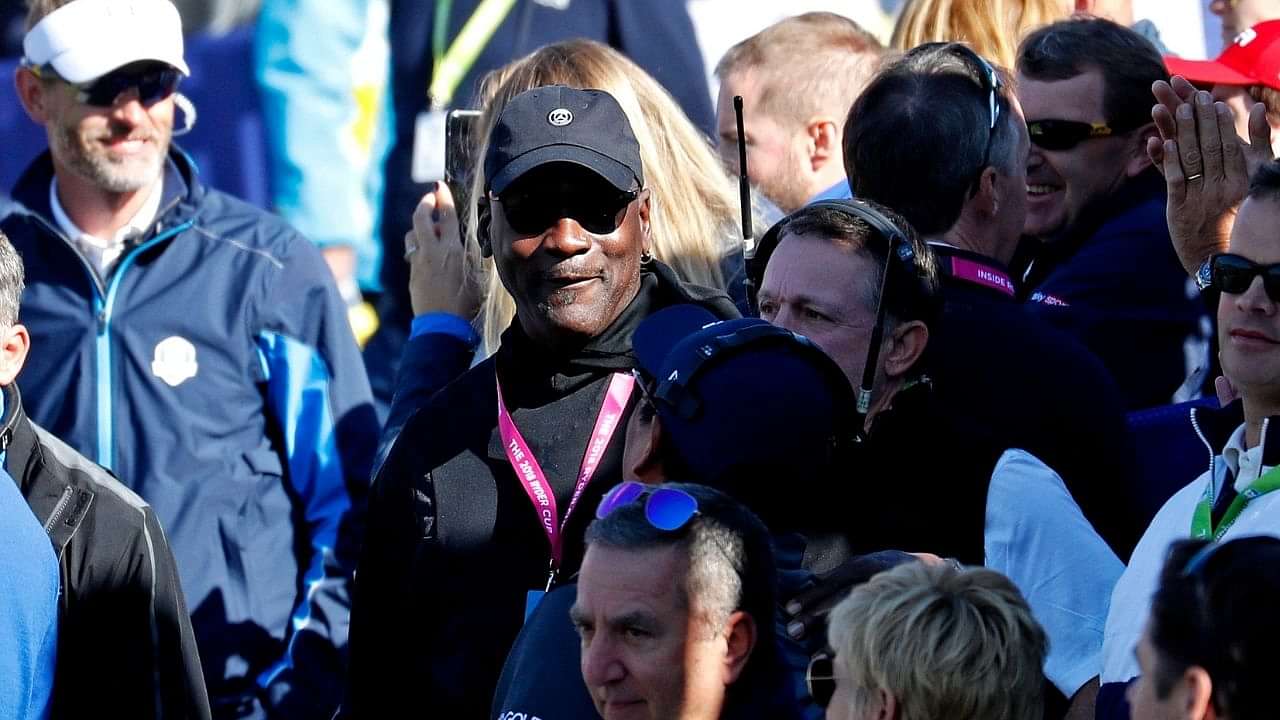 A fan takes to Twitter to show off a credit card he bought for $3000 that once belonged to Chicago Bulls legend, Michael Jordan. 
There are only two reasons for why sports fans indulge in expensive memorabilia that's related to their favorite sporting icons. The first would be to acquire it at its lowest possible price to hopefully flip it at an auction at a higher price to make a quick buck or; the person purchasing the item is a die-hard fan of the player whose memorabilia he/she paid for. 
Buying something that was previously owned by a player you look up to deepens the connection between the buyer and that player; at least that's what the former believes. 
Also Read: "Jrue Holiday, Avery Bradley, Tony Allen and Pat Beverley guarded me well": Warriors superstar Stephen Curry lists the players who are the toughest defenders guarding him
Michael Jordan ended his career by establishing himself as the greatest to ever lace up, and this naturally garnered an ocean of fans that looked up to Jordan as a sort of 'basketball Jesus'. Owning something that belonged to Jordan is something that most definitely sounds enticing for any MJ or NBA fan. 
Fan buys a used credit card that belonged to Michael Jordan
Buying an expired credit card for $3,146 at an auction is unapologetically ironic. However, this is exactly what one fan did in 2012. An AMEX credit card that belonged to Michael Jeffery Jordan was sold at a GoldinAuction for the price mentioned above. 
Loading embed tweet https://twitter.com/darrenrovell/status/1257804916594180097?ref_src=twsrc%5Etfw
Funnily enough, the credit card is a standard issue green one that the 'commoners' usually have. The fact that the richest basketball player to have ever played the sport has a regular green credit card that any 'average Joe' could apply for, raised doubt about whether or not the credit card was even authentic. 
This was cleared up by a user on Twitter however, who claimed that the all-exclusive AMEX black cards came out in 2008. This specific card of Jordan's expired in 2005. 
The most expensive Michael Jordan memorabilia that's been purchased over the years.
Nothing beats the purchases of obscure memorabilia like Luis Gonzalez's gum or Mickey Mantle's death threat but; Michael Jordan has definitely had some note-worthy items of his sold at auctions over the years. 
Also Read: "Bam Adebayo held Kyrie Irving to 0-of-8 shooting": Heat star's exemplary defense allows them to beat Brooklyn Nets, break 3-game losing streak
The first ever NBA contract he Jordan ever signed was sold for nearly $80,000 while the jersey he worn when he was a part of the Dream Team sold for a whopping $299,069. 
The most common MJ memorabilia that 'flies off the shelves' are his game worn shoes. The Air Jordan 1s he wore during his rookie season sold for $775,516 while the iconic "Shattered Blackboards' sold for $851,329. 
It's safe to say that Jordan will stop at nothing to acquire items that were previously owned by him. 
---