"I'm Too Old For All This, Okay?!": Stan Van Gundy Announces Hilarious Justification For Kevin Durant Misunderstanding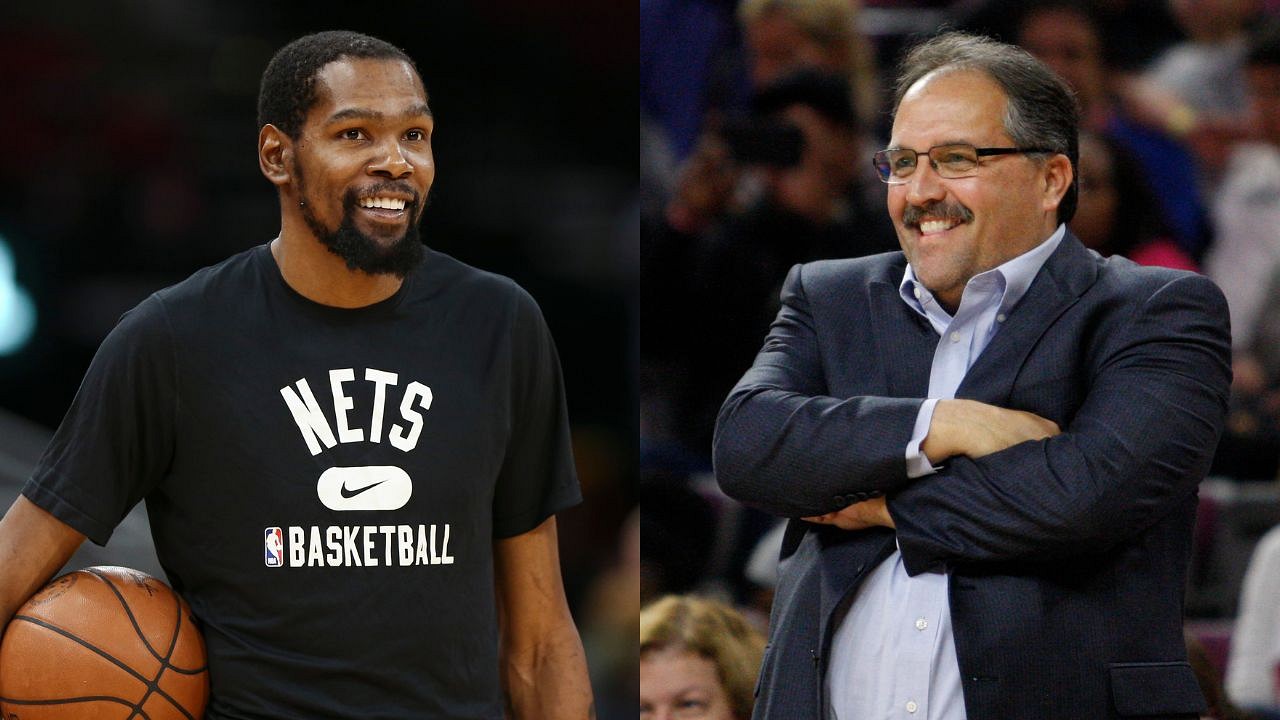 Kevin Durant can be quite the vocal person on Twitter at times. Now, he isn't always on social media sites, like Kyle Kuzma. However, when he does get on, it sure is worth a watch. And true to form, it sure was on the most recent occasion.
You see, Stan Van Gundy, a former head coach turned announcer, recently tweeted something, criticizing the medical teams of the NBA. Kevin Durant seemed to agree.
However, as Van Gundy would later realize, he used slang to do it. And as Kevin Durant would soon realize, the announcer is just a bit too old to be all caught up with the meanings of them.
Let's dive right into it.
Also Read: "At Some Point, It Is Out Of Your Hands": John Wall Recalls Russell Westbrook's Text Message was how he Found Out About his Trade
Stan Van Gundy justifies himself during nationally televised game for misunderstanding Kevin Durant
Stan Van Gundy is 63 years old. So, while he is still just young enough to healthily stick around the NBA, he's too old for all the slang Twitter uses.
For example, if someone asked him what a Rizz God is, he'd probably reply by saying it's likely a fictional character, or likely even just a vegetable.
If you think that's a bit of an exaggeration, all you need to see is how he reacted to Kevin Durant's 'spitting'.
Take a look at the clip in the tweet below.
"My defense is I'm old, really really old." 🤣@realStanVG on his hilarious Twitter exchange with @KDTrey5 pic.twitter.com/WwUZ0x0DhD

— NBA on TNT (@NBAonTNT) January 20, 2023
It's hard not to feel your heart get all warmed up from how hilarious the justification was.
We're not sure, but something tells us the NBA community is going to give Stan Van Gundy a pass on this one.
When is Kevin Durant coming back?
Amidst leading the Brooklyn Nets to a brilliant stretch of games, Kevin Durant recently went down with a right knee injury.
Reports later said that it was an MCL sprain, and will require some time to heal.
Fortunately, the injury hasn't turned out to be as bad as initially expected. However, the Slim Reaper is still expected to stay out of action for the better part of a month at the least.
Also Read: WATCH: Shaquille O'Neal Forces Kristen Ledlow to Use His New 'Dark' Nickname
---
Share this article