Is Donovan Mitchell Playing Tonight vs Knicks? 3x All-Star's Availability Report as the Cavaliers Face Julius Randle and Co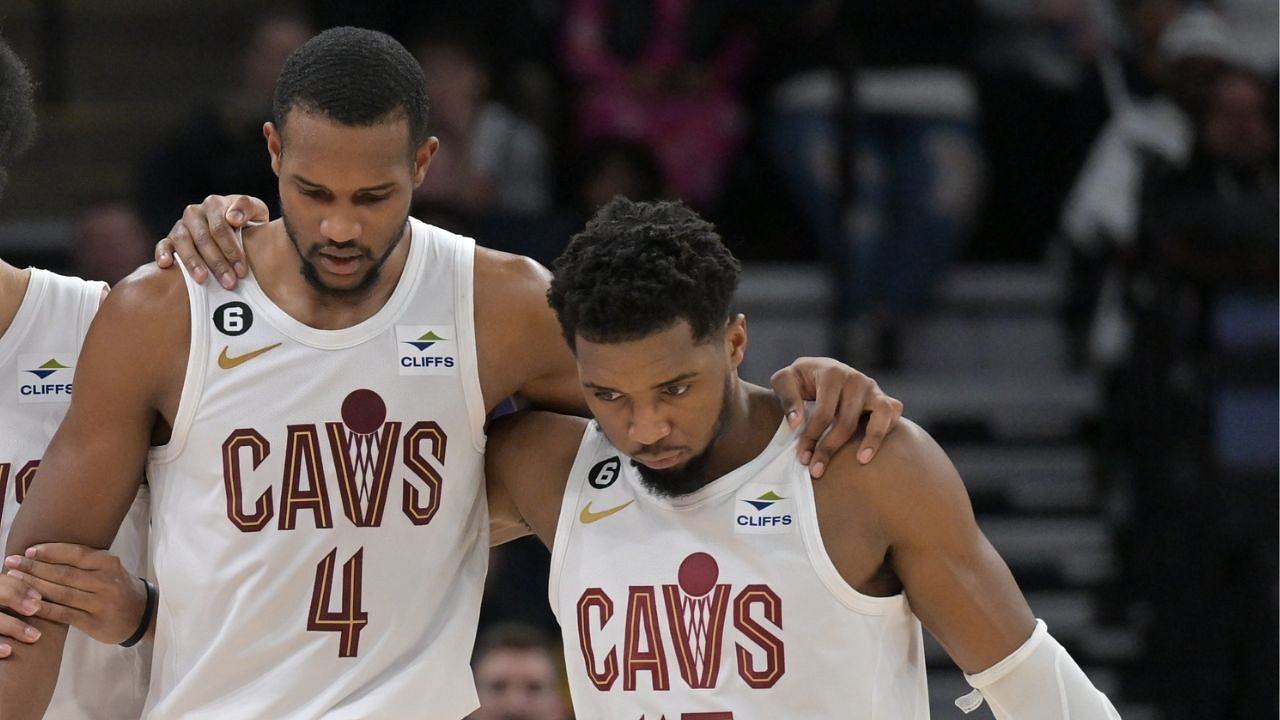 The Cleveland Cavaliers are holding on tight to that mid-table spot despite some inconsistency with the wins they are getting after a terrific start to their 2022-23 season. And Donovan Mitchell has almost everything to do with it.
Since they got themselves 'the Spida' in the Off-season, Cavaliers surely became a playoff contender if not the title contenders from the East. But with Mitchell being in and out of the zone, they are finding it tough to find wins consistently, which will be the greatest concern once they get to the postseason.
However, before that, they must finish in the top 6. Otherwise, they will again be in a Play-in situation like last year, and it would be too much of a risk for them, and also a waste of a season if they don't get through again.
Also read: Despite Not Receiving $1 Million, Ja Morant Gets Told By Donovan Mitchell To Do The 'Motherf**king' Dunk Contest
To avoid all of that they need Mitchell back in action as soon as possible, will he be back against the Knicks on Tuesday? Let's find out.
Is Donovan Mitchell playing tonight against Julius Randle and Co?
The 3x All-Star has missed the last three outings of the Cavs of which they lost two. They would want their two-guard back in action when they battle it out with the Knicks tonight.
However, Mitchell will be a game-time decision, as he is listed as 'probable' for the away game.
Cavs guard Donovan Mitchell (groin) listed as PROBABLE for tomorrow vs Knicks on latest injury report.

— Tom Withers (@twithersAP) January 23, 2023
This will be a big game for the Knicks too, who can bring down the game differential from six and look to close the gap between them and the Cavaliers. So, the Cavs would need it all to put up a show in the Garden.
Also read: Only Michael Jordan and Kobe Bryant are Ahead of Donovan Mitchell in This "Ultra-lite List"
Mitchell has been on and off since his 70-point blockbuster
The former Jazz guard broke the internet a few days back with his 71-point night against the Bulls to pull his side from a 21-point hole with the best individual scoring performance of the NBA of the last 17 years.
However, since then the man has had 22, 46, 26, 14, and 11 point-nights, and then he went down with his groin injury and has been out for 3 games. Let's hope this time off brings consistency in him which will make teams fear the Cavs like legit contenders.
Also read: Is Nikola Jokic Playing Tonight vs Pelicans? Nuggets Release Availability Report For Back-to-Back NBA MVP
---