Is Giannis Antetokounmpo Playing Tonight vs Pacers? Bucks Potential Starting Lineup for 16th March 2023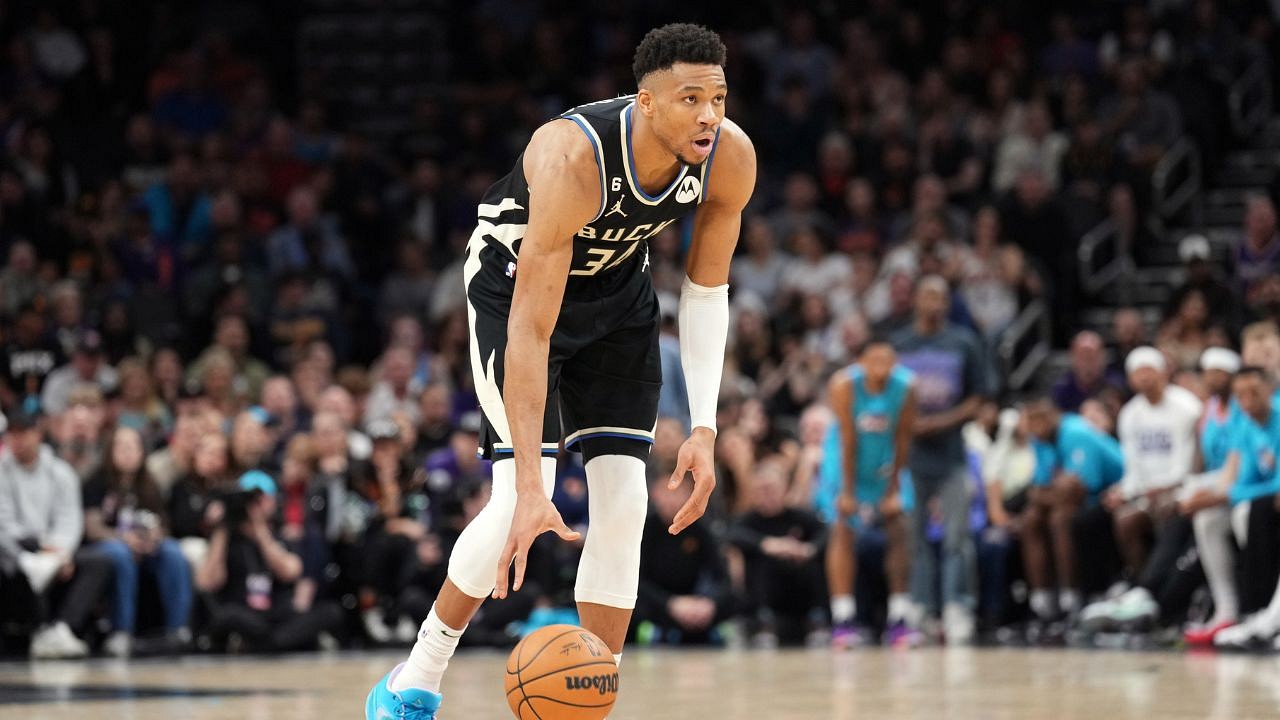 The Milwaukee Bucks registered a huge win last night. It wasn't only their second win over the Suns this year but also their 50th win of the season, securing them a playoff berth. Giannis Antetokounmpo led the way for the 2021 NBA Champions, scoring 36 points, grabbing 11 rebounds, and dishing 8 assists in a 116-104 win.
Giannis is playing at a very high level this season. He's averaging 31.5 points, 11.9 rebounds, and 5.5 assists this season, while leading the Bucks to an NBA-best record. All his efforts have put him on the 3rd spot on the MVP ladder. He was on the 2nd spot, but missing games due to illness and a hand injury dropped him down a spot.
As the Bucks return home, fans wonder whether they'd get to Giannis suit up tonight.
Also Read: Stephen Curry Surpasses Michael Jordan, Ties Wilt Chamberlain With 50-Point Effort in 126–134 Loss to Clippers
Giannis Antetokounmpo will PLAY tonight
The Bucks released their official injury report ahead of the contest against the Pacers.
Here is the Bucks' injury report for Thursday's game against the Pacers:

OUT:
Grayson Allen (right plantar fascia soreness)

Questionable:
Goran Dragic (left knee soreness)
Brook Lopez (left ankle soreness)

— Eric Nehm (@eric_nehm) March 15, 2023
Seeing how Giannis isn't on the report, this means that he will suit up tonight as the Pacers come to town.
Bucks potential starting lineup
Seeing how there are no major changes on the injury report, we may see the same starting lineup that we saw in Sacramento. This is how I predict the starting lineup will look like:
Giannis Antetokounmpo
Pat Connaughton
Brook Lopez
Jrue Holiday
Khris Middleton
However, if Brook is sidelined due to his ankle injury, we may see Giannis play the five, and Bobby Portis move to the starting lineup.
Also Read: WATCH: Draymond Green Picks Up 16th Technical Foul of the Season, Gets Suspended for Game Against Hawks
---
Share this article