WATCH: Draymond Green Picks Up 16th Technical Foul of the Season, Gets Suspended for Game Against Hawks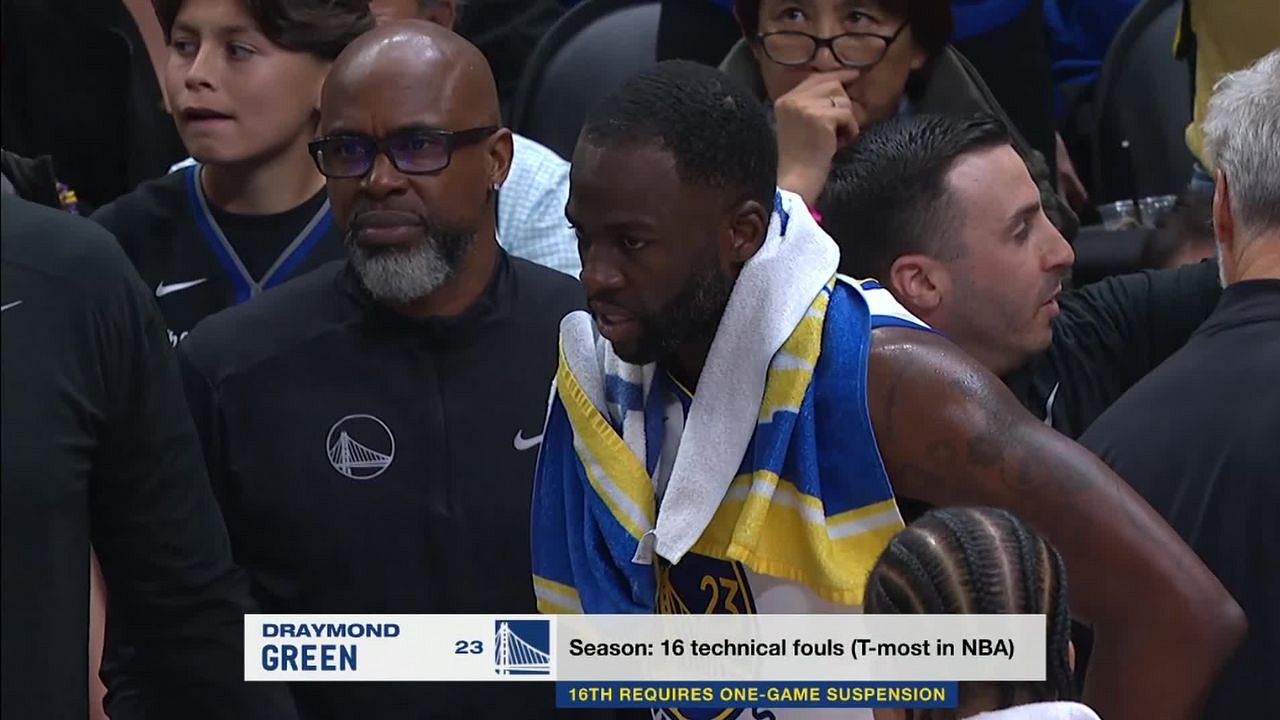 The Golden State Warriors are in trouble. No, it's not because of what's happening in the game against the Clippers. Once again, no, it's not something that one of their players did. Oh wait, actually, it is. Heading out on a 5-game road trip, the Warriors need all their players, especially their stars. However, it seems like Draymond Green forgot about that.
Taking on the Clippers, the two teams kept going back and forth the entire first half. The largest lead by either team was just eight points. The game was tied five times, and there were five lead changes in the first half alone.
However, Draymond Green might have cost the Warriors their upcoming game already. Here is how he did it.
Also Read: WATCH: Stephen Curry Loses Kawhi Leonard, Gets Denied 4-Pt Play
Draymond Green picks up his 16th technical foul of the season
The Golden State Warriors are not going to be too happy with Draymond Green for what went down. In fact, they're first going to appeal this technical foul. From the looks of it, it feels like the referee just handed it out like it was candy.
Draymond picked up his 16th technical foul of the season on this play pic.twitter.com/kAZC0Cx3sD

— Warriors on NBCS (@NBCSWarriors) March 16, 2023
This was the 16th technical foul of the season for Dray. That means that he will be suspended for the next game, which is the Friday night contest against the Atlanta Hawks.
If that Draymond Green 16th technical isn't rescinded by the league in the next 24 hours, Green will be suspended for the Warriors' game in Atlanta on Friday night.

— Anthony Slater (@anthonyVslater) March 16, 2023
With this foul, Draymond became the third player this season to reach the 16 technical fouls mark. The other two on the list are Luka Doncic and Dillon Brooks.
We'll have to see whether the Dubs appeal the same, and whether the league rescinds the tech. Till then, the Warriors will have to prepare their strategy for Friday night, assuming Green will be out.
Also Read: "I didn't know it would flow out in ugly tears": Stephen Curry Details the Emotions Behind "That Moment" in Game 6
---
Share this article