Is Zion Williamson playing tonight vs Wizards? Pelicans release injury report for 2023 All-Star Starter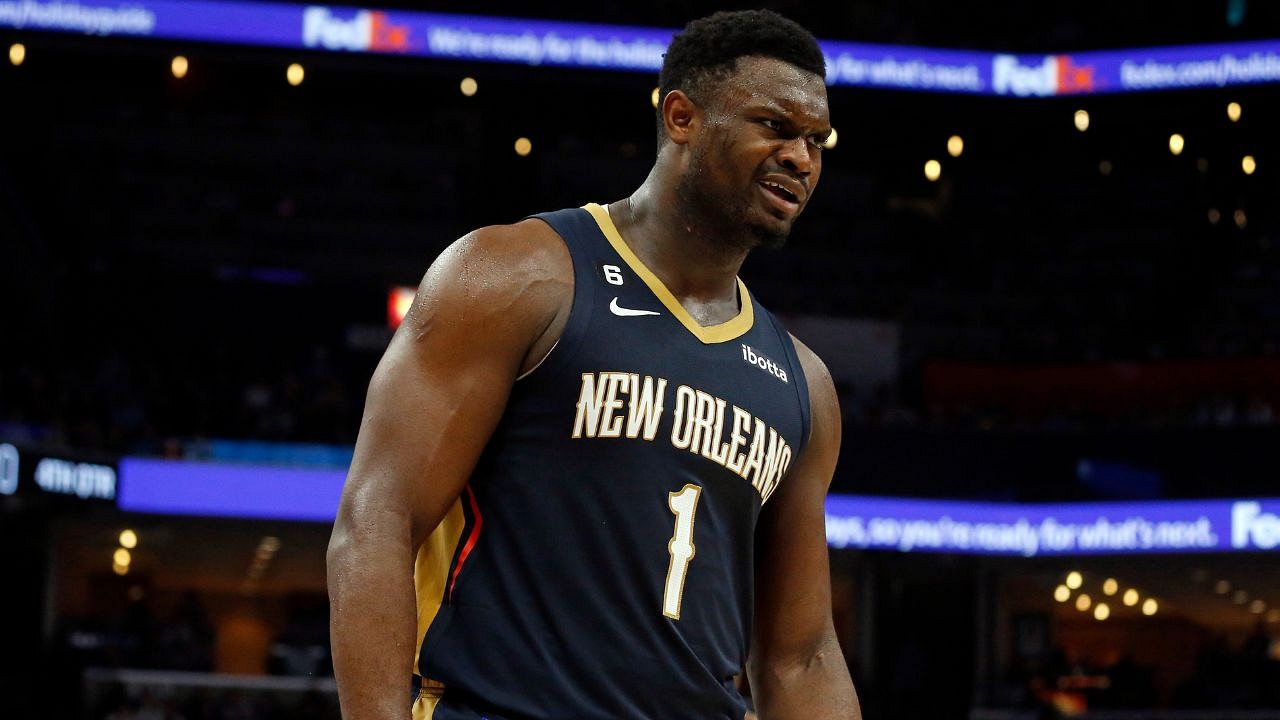 The New Orleans Pelicans are in a bit of a jam. Playing without Zion Williamson, the Pels have lost their last six games. They were once the top seed in the West, but Willaimson's injury and absence have hurt them quite a bit, and they are now the fourth seed, sitting eight games behind the top-seeded Nuggets.
In their last game, the Pelicans were trashed by the Timberwolves. They were handed a 111-102 loss at home.
Despite CJ McCollum and Brandon Ingram on the court, the Pelicans just can't seem to replicate the effect Zion Williamson has. The 6ft 6″ forward was the #1 Draft pick in 2019 for a reason.
As the Pelicans prepare to host the Wizards, fans wonder if Zion will suit up tonight.
Also Read: "Yo, I'm Killing Michael Jordan": Grant Hill Reflects On 1995 Summer Runs in Los Angeles Where He Outplayed His Airness
Zion Williamson is OUT for tonight's contest
This season, Zion returned to the court after missing the 2021-22 NBA season. In the 29 games he played, Williamson averaged 26 points, seven rebounds, and 4.6 assists a game. He was a force in the paint and used to score his points at high efficiency.
On January 4, Zion strained his Hamstring, ruling him out for 3-4 weeks. In a recent update, the team reported that Zion's hamstring rehab is progressing as expected, and he's expected to return around February 7th.
Update on Zion: he was recently re-evaluated for his right hamstring injury. The re-evaluation showed that his hamstring is healing as expected, and progressing well with his recovery. pic.twitter.com/aGkXjHcrKu

— New Orleans Pelicans (@PelicansNBA) January 24, 2023
However, that means that Zion will not be playing tonight as the Wizards come to town.
Despite Zion being out, he was recently named an All-Star Starter. This is his 2nd All-Star selection, and the first time he's been named a starter.
Folks… Zion is an – ⭐️

— New Orleans Pelicans (@PelicansNBA) January 27, 2023
This is the first All-Star starter that the Pelicans have had since Anthony Davis.
Also Read: Jayson Tatum on Verge of Passing Lakers Superstar Anthony Davis On Elite Scoring List In Upcoming Game vs LeBron James
---
Share this article