Jamal Murray Protecting Girlfriend Against Hecklers Brings Back Stephen Curry Doing the Same for Parents, Sonya and Dell Curry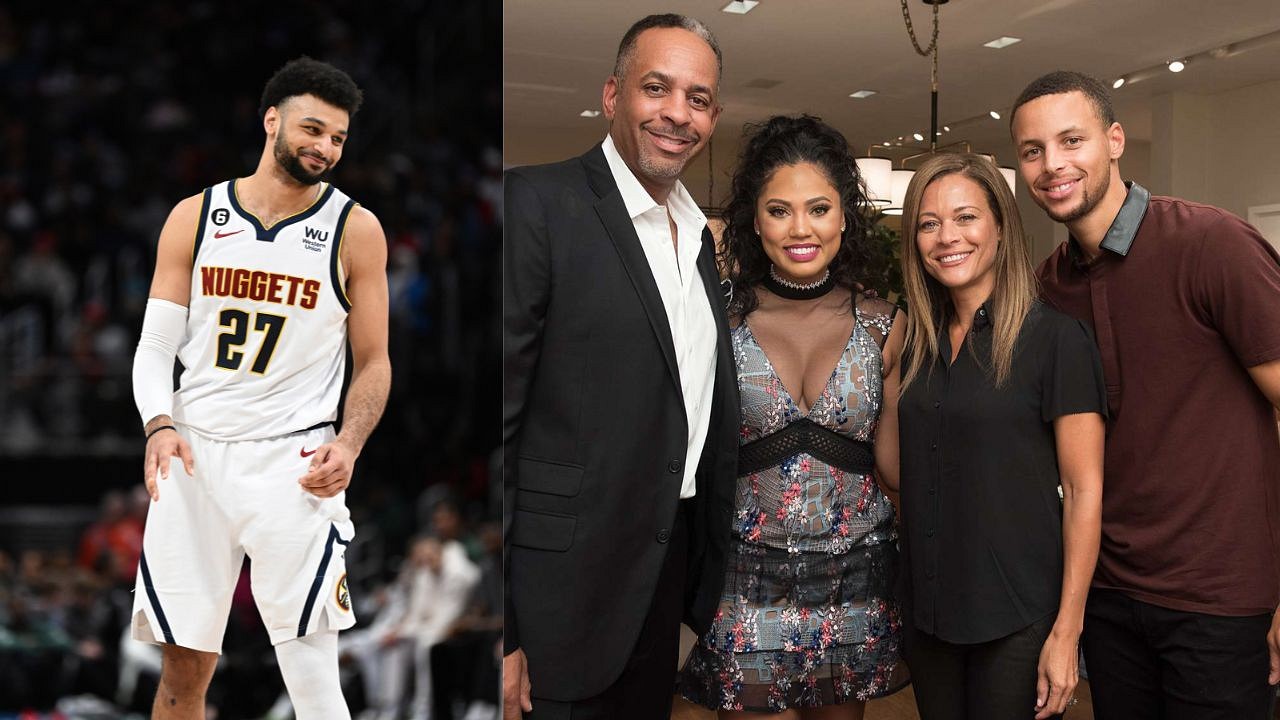 The NBA is a highly competitive league, with 30 teams fighting to take home the title of World Champions. Each team has its own supporters and fan base. While every player and every franchise love to have passionate supporters, sometimes things go out of hand. No one knows how that feels better than Stephen Curry.
During the Western Conference Finals in 2018, Ayesha and the rest of the Curry household went on the road to support Steph. The Warriors lost Game 5 on the road, after which a Rockets fan decided to heckle a pregnant Ayesha Curry.
In 2019, when the Warriors were playing the Raptors in the Finals, Steph's parents, Dell and Sonya Curry, were heckled by people in Toronto.
This did not sit right with Steph, as expected. He took time out to speak about the same in his next press interview.
Stephen Curry expressed his feeling about parents getting heckled
Stephen Curry and his family are no strangers to having passionate fans all around. After all, Steph's dad, Dell Curry, was an NBA player for 16 seasons. During that time, he accomplished a lot. Now, Steph has overshadowed his dad, by quite a bit, but the one thing that hasn't changed is how passionate the fans have been through the ages.
Responding to the video about his parents getting heckled, Steph had said,
"Being in the Finals five years in a row and being on this stage, it's hard to avoid those interactions with fans that want to . . . make their imprint on the series somehow, in some way, especially with social media these days. I think it's kind of stupid, to be honest, in terms of people camping outside our hotel just to yell expletives at either us or our family members or whatever the case is.
"But we handle all that stuff with class and try to ignore it the best we can. And if they get something out of it, so be it. But it doesn't affect us at all in terms of what we're trying to do and how we carry ourselves as a team as players and as people that represent us and our families as well."
Steph's parents getting heckled like this made us feel like the fans almost forgot that Dell Curry used to play for the Raptors. He was there for three years, from 1999 to 2002.
What happened to Jamal Murray and his girlfriend?
Recently, when the Nuggets made their way to Detroit to face the Pistons, some unruly fans were courtside. They heckled Jamal Murray throughout the game, and said some vulgar things.
"I seen your girl sucking dick" – a fan to Jamal Murray pic.twitter.com/6VmAVa6iZn

— Barstool Sports (@barstoolsports) March 17, 2023
As we can see, things were about to get bad, with Murray charging to defend his girlfriend's honor. However, Nikola Jokic stepped in and de-escelated the whole situation.
---
Share this article