"Jason Whitlock, explain how LeBron James has black privilege": NBA Fans react to former analyst's asinine take regarding the Lakers star's Covid-19 protocol violations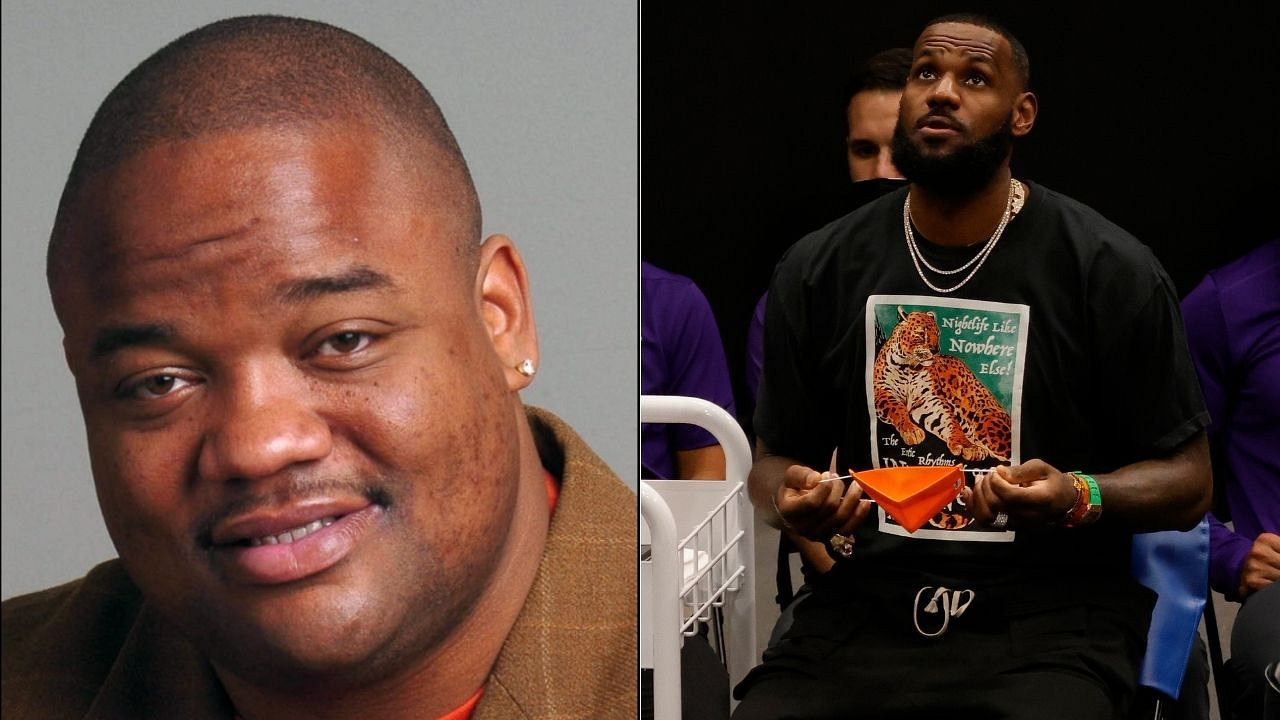 Jason Whitlock had gone on air a few days ago and said the LeBron James is a case of 'black privilege'. He's being roasted for these comments.
When you're the best player on the planet in any sport, you will definitely have haters. Some of them are even paid to talk trash about you. Some of them talk trash about you so they can get paid better.
Everyone in NBA media makes money from talking about LeBron James. Most of them are neutral, but some people have made a schtick out of hating him. The likes of Skip Bayless are pretty hard to escape your attention if you're on NBA Twitter.
Also Read: "Jim Jackson is one of the most underrated analysts": LeBron James gives huge props to the analyst despite his recent take on the Lakers star, Michael Jordan and Kobe Bryant
But while Skip is the harmless sort of critic who's purely sports-hating James, there are other kinds of heels in media as well. Some of them, like Jason Whitlock and Candace Owens, have smeared James with the label of a bigot in the past.
Predictably, Whitlock was outraged when the NBA elected not to impose sanctions on James for breaking Covid protocols. There were many who called out the league for its double standards. But Whitlock went one step further. The former Fox analyst says the LeBron James has 'black privilege' that he's exercising to the maximum.
NBA Fans roast Jason Whitlock for implying that LeBron James has 'black privilege'
The reaction to this was quite predictable, though muted in comparison to what it should be. Fans are going out of their way to boycott Whitlock and his suspect views.
No Jason Whitlock, LeBron has Superstar Status privilege, NOT "Black Privilege". If Luka or The Joker did the same as White #NBA players, it would be the Same outcome from the league. STFU #JasonWhitlock👊 pic.twitter.com/zTTdEep37J

— Sportswraptv's Zulu Sports Talk with Kwasi Esq (@sportswrapvp) May 25, 2021
@WhitlockJason are you crazy !!!!! Black Privilege!? WTF! He's a superstar player that's what the NBA is afraid of! If they are afraid Not his black skin. Hell he can't even speak about black lives without him getting ridiculed! @ESPNNBA @SportsCenter @soledadobrien @FOXSports pic.twitter.com/VevoLfAzMN

— Outlaw (@Outlaw96745646) May 25, 2021
Black Privilege?????? In America????? You know how he was feeling. pic.twitter.com/lRxAJtAgrM

— Time 4 Da-LINK-olator (@WakandasBastard) May 26, 2021
Also Read: "Game 2 win over Celtics made us complacent": James Harden introspects why Nets lost Game 3 after Jayson Tatum scores 50 points at TD Garde
Whitlock stays catching Ls when he talks about LeBron in such a disingenuous fashion. The man has come a long way down from having a show on TV to now negotiating guess appearances.
---