'Kobe Bryant, you saved my life': Lamar Odom posts moving tribute to Lakers legend on his death anniversary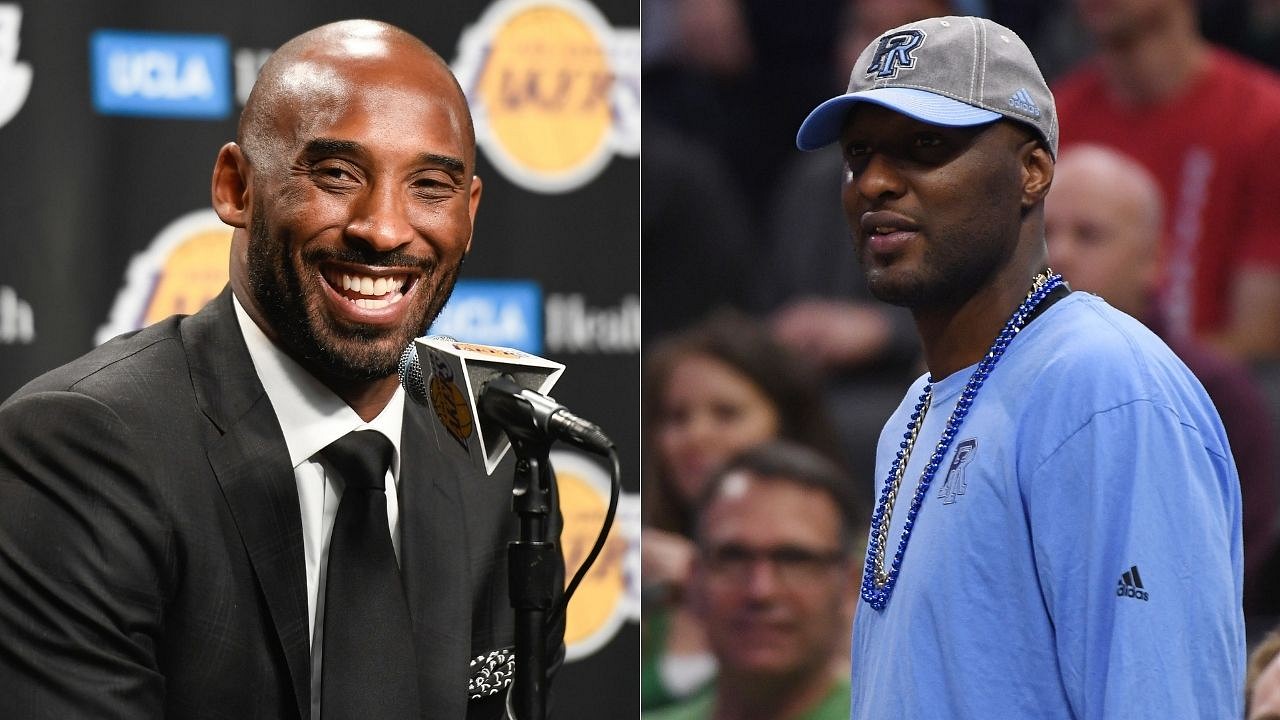 Lamar Odom thanked Kobe Bryant profusely for influencing him as his friend in the wake of the death anniversary of the Black Mamba.
Odom was one of Kobe's most trusted teammates from his playing days. From 2004 till 2011, the two were a part of 3 Finals runs. Odom had the best days of his career in a Lakers jersey, winning Sixth Man of the Year honors in 2010-11.
The former point forward's career went off the rails once he moved to the Mavericks. Odom last played in the NBA as a bit-part player for the Lob City Clippers in 2013. It was later revealed that Odom suffered from serious drug problems. Once out of the league, Odom's addiction grew worse, resulting in a near-death experience for him in Las Vegas.
Also Read: 'Bradley Beal to Lakers? Bro Stop': Dwayne Wade gives his verdict on Lebron James and Lakers getting Wizards star to LA
Kobe Bryant was always with Odom through all his tough times as his friend. Odom credited the Black Mamba in his own way for being a huge influence in his life.
Lamar Odom posts moving tribute to Kobe Bryant on Instagram
Odom took to Instagram yesterday to post the following message for his dear friend:
"Kobe Bryant, what more can I say. My prayers and my condolences go out to his wife, his children, his mother, his father, his sisters. I learned so much from the dude, how to compete at the highest level."
"Rest In Power. It's never goodbye, I carry the Mamba Mentality with me everyday and I'm now starting to apply your principles to my life. You are an amazing father, friend, brother, teacher and teammate. I will forever love you Bro."
 

View this post on Instagram

 
Also Read: "Michael Jordan cons his opponents": When Jeff van Gundy was paid back in kind by the GOAT for being called a 'conman' with 51 points in win over Knicks
The whole of the NBA fraternity was sent into mourning when news of Kobe Bryant, his daughter Gianna and her teammates succumbed in a helicopter crash last year. One can only imagine that Odom was one of the most affected by this loss. He definitely enjoyed a closer bond with the Mamba than most people.
---
Share this article