"Larry Bird called glass and hit every shot he wanted": Doc Rivers describes how the Celtics legend engineered a beatdown of the Hawks while trash talking them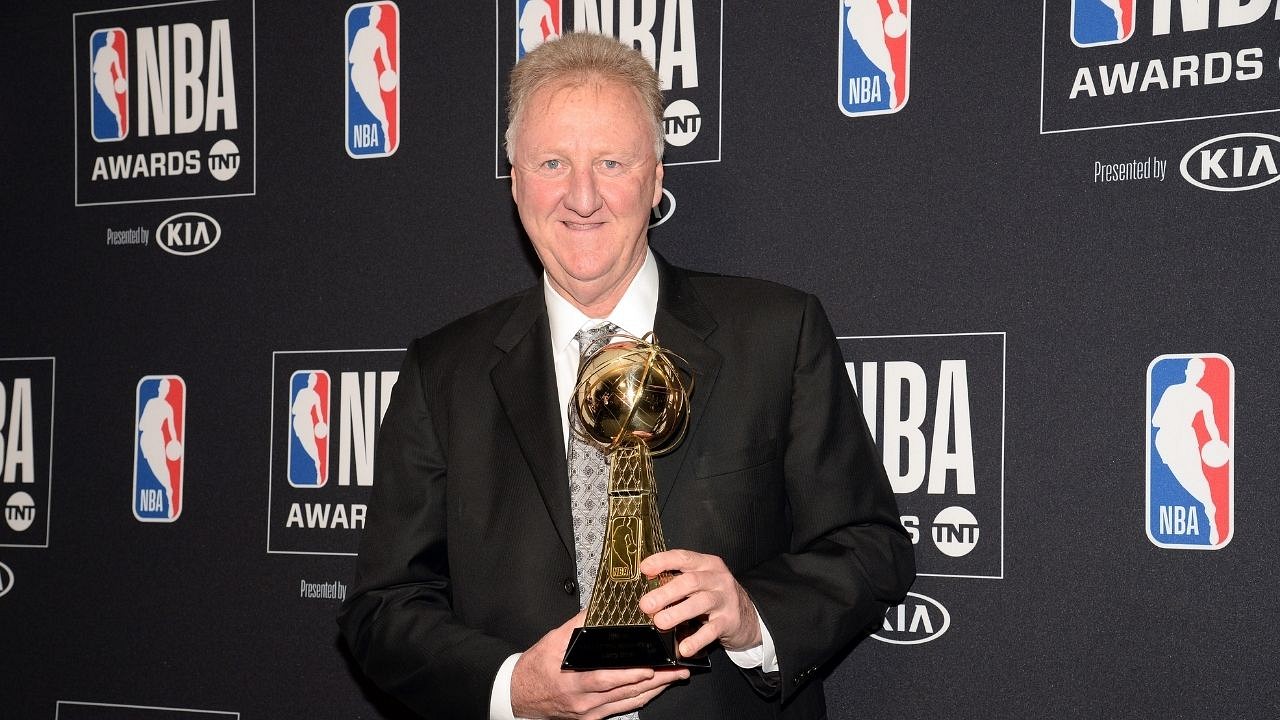 Larry Bird was perhaps the greatest trash talker of all time. Doc Rivers knows this first-hand, as he detailed to Dan Patrick a couple of years ago.
The Celtics legend has carved for himself an immortal legacy in the game of basketball. He won 3 championships and 3 straight MVP trophies with Boston during his peak playing years. The shamrock green was the only jersey that the Hick from French Lick ever donned.
Bird made an immense impact on all players aspiring to play in the NBA during those days. He, alongside Magic Johnson, can be considered the first 2 truly global basketball superstars.
The impact that both legends have had on basketball culture all over the globe is immense. Larry Bird, however, was a different breed to Magic Johnson when it came to asserting his dominance with his words.
Also Read – "If LeBron James is Lakers' best shooter, they didn't do a good job placing talent around him": Zach Lowe criticizes Rob Pelinka's decision-making in pulling trigger for Russell Westbrook after Buddy Hield links
Doc Rivers recalled an amazing Larry Bird story on the Dan Patrick Show
As most 80s NBA legends will tell you with an accompanying anecdote, Larry Bird was perhaps the baddest trash talker ever. The man could unnerve his opponents with one look or a simple piece of trash talk.
And when he decided to just go ham on his opponents, Larry had his own unique, demoralizing brand of trash talk. Doc Rivers know this feeling quite well, as he told us all on his appearance on the Dan Patrick Show in 2018:
"I had a Bird night. That was a tough night, man. You know, the biggest argument that night is 'Well he only scored 6 on me.' We were trying to guard him, but the guy is literally coming up the court and calling his shots."
"And you know, Bird talked a lot of trash. That's in New Orleans and in that game we're at the free throw line and he literally says 'Left side, across the 3', and then listening to him, I mean, it's a tough feeling."
Also Read – "LeBron James will be facing Bronny James' teammates": How Lakers superstar is scheduled to go up against Sierra Canyon High School products in 2021-22
"Antoine Carr, Cliff Livingston and Eddy Johnson got fined for celebrating. It was the best film session, every time I see Mike (Fratello) we laugh. It was the greatest film session ever. Mike rewound the celebration 20 times."
"After the shot he just kept rewinding it. Eddy Johnson falls off the bench in laughter while Antoine Carr and Cliff give each other high-fives. And our film session is 20 minutes of that."
---