"LeBron James is Somebody I'd Pay to Go See": Kevin Durant, Who Has Stolen Two Rings From The King, is a Fan of His Passing Abilities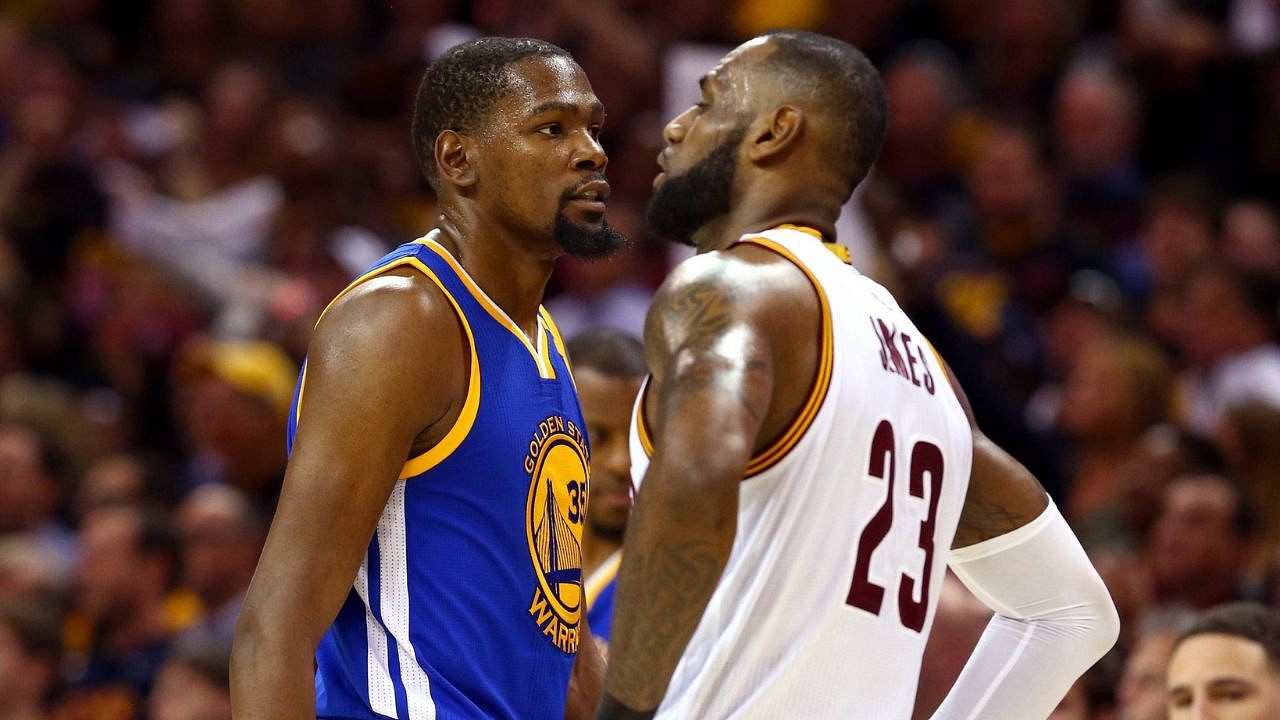 Kevin Durant and LeBron James have been two of the NBA's biggest superstars since the time they set foot on the hardwood for the first time. Standing on either side of the 35-year-olds category, they haven't shown signs of playing like typical veterans yet.
They have been rivals since The Slim Reaper appeared in the Western Conference alongside James' current teammate Russell Westbrook, at Oklahoma. Now, more than a decade later they both are still among the perennial stars in the league, maintaining that rivalry, having stolen some NBA rings and Finals MVP awards from each other in the 2010s.
But like any other basketball player, KD is also a fan of the 37-year-old who is considered 'The King' of the league, for plenty of reasons.
Also read: "Kobe Bryant! If I Wanna Have Fun, I'll Pick LeBron James": Larry Bird Once Picked The Mamba as His Teammate Over The King
Kevin Durant is a legit LeBron James fan
Durant-James is one of the biggest rivalries in the league. It started after LeBron's Heat defeated KD and Westbrook-led OKC Thunder in the 2012 Finals.
Durant got his revenge on James' Cavaliers in 2017 and doubled down on it the very next season with the Warriors winning FMVPs in both championships runs.
But the man, who has been a 4-time scoring champion, once, on The Dan Patrick Show openly admired James' passing skills and said, "he is somebody I'd pay to go see."
LeBron is one of the greatest playmakers in the game of basketball
There are multiple facets to the game of LeBron James, who plays as 'small forward' just for the namesake. The man who is well capable of playing all five positions has been playing as a primary playmaker for all his teams.
So much so, that he has now passed Magic Johnson on the all-time assists list and stands at sixth all-time.
The man is also the second all-time on the scoring list, just 936 points behind Kareem Abdul-Jabbar. That's some otherworldly skill set, longevity, and dominance. Hence, every student of the game, like him or not, should be a fan of his game.
Also read: "Why Don't You Ask LeBron James About China?": Former NBA Player Calls Out Shannon Sharpe and Lakers Star's Hypocrisy on Jerry Jones Controversy
---